Animal cruelty: be aware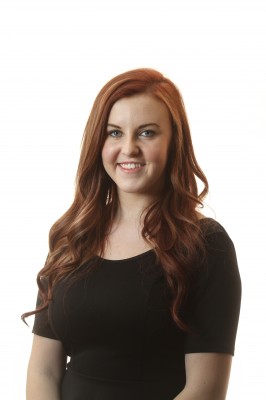 A dog is the only thing on earth that will love you more than he loves himself. So why are so many dogs (and other animals for that matter) mistreated and abused?  With the next school year right around the corner, a lot of people are thinking about getting pets. The problem is that most of them don't realize what a big commitment it really is.  If you're planning on getting a pet any time soon, make sure that you understand and are willing to accept the responsibility that comes with it.
One of the biggest problems that I've noticed in our society is that we tend to convince ourselves that by ignoring a problem, it will cease to exist; out of sight, out of mind. Unfortunately though, that's not the case. We have more problems than we know what to do with, and they have to be addressed at some point.
That includes the sad reality of animal neglect. It seems this issue is often overlooked, probably because most people feel it's not a top priority.
Think about the last time you were at an animal shelter. I'm sure you remember the feeling of sadness and helplessness that came over you as you walked passed each cage of abandoned pets and saw their pitiful eyes that lacked life and spirit. The sad thing is that this is usually the extent of most people's sympathy. You most likely walk out of the shelter, and it doesn't cross your mind ever again. I'm guessing you assume that there's no point in worrying about something that's out of your hands, but honestly that's such a lame excuse. Everyone has to play a part in order to make a difference.
First of all, spay and neuter; I can't emphasize the importance of this enough. Failing to spay and neuter is the leading cause of animals put into shelters. Also, don't ever buy a puppy or a kitten just because it's a cute little baby, only to give it to a shelter when it grows up and gets less cute.  And most of all, adopt, adopt, adopt. There are so many animals that need loving homes. The best thing you can do is adopt one.
Sometimes though, certain people aren't meant to own pets. Some of the stories I've heard are so sick and disturbing, I can't even bring myself to repeat them. There are clear forms of abuse like beating or starving, but there are also instances of animal cruelty that might not be so obvious.
One of the more ambiguous examples is when a person owns a dog and keeps them chained up their whole life. I can't even adequately express my disgust for such people. How would you like to be chained up outside for the rest of your life? Not only that, but it's been proven that dogs on chains are much more aggressive than any other dog. My little brother was actually bitten by a dog that was chained and it caused a pretty serious injury. But I don't put any blame on the dog. It was the fault of its despicable owner.
Another thing that I can't stand is when people leave their dogs outside in freezing cold weather. This is actually a legal form of animal abuse in most places and can result in a pretty serious ticket. I understand that some people don't want their dogs to come in the house, but if you're going to keep them outside all the time, you have to make accommodations for them. That means providing them with shelter and a place for them to escape from the cold. I don't know who in their right mind would think it was okay to leave their animals outside in negative eleven degree weather, but I've seen it happen.
I could go on for pages about how much animal cruelty disgusts me, but the point is that it's a serious problem and people need to be made aware of it.
In Brief:
Only get a pet if you're sure that you can handle the responsibility of it
Have a heart and show some compassion; you may not agree that "dogs are people too," but they deserve to be loved and cared for properly
Take a stand against animal cruelty. Any little thing can make a difference