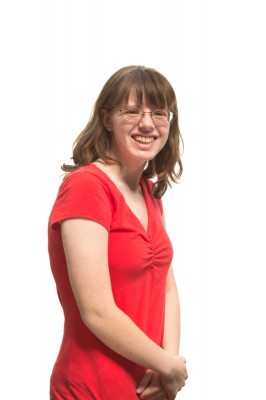 Last week, I had the once-in-a-lifetime pleasure of turning 21, finally enjoying my last milestone birthday until I turn fifty in February of 2043. I spent the day with friends and loved ones and had quite a nice time, considering I didn't get hammered enough to black out, or in fact, drunk at all. It's incredibly nerdy of me to admit, but I only had a third of a bottle of beer, and I tried to like it, despite the fact that it tastes like some unholy mixture of bread, soda pop, and cat pee, and bitter enough that I was in desperate need of about five packs of raw sugar.
I finally gave up in disgust and finished my lunch, wishing in vain that I had something sweet to get the taste out of my mouth. I can see its potential as an ingredient in cooking, such as battering fish filets, boiling bratwursts, or going into bread dough with some milk or water, but when drunk straight it makes Pepto-Bismol taste like chocolate milk or Coca-Cola.
Despite my less-than-stellar experience with alcohol, it's a good thing that I turned 21 here in Fort Collins. We have a large variety of microbreweries here, not to mention enough clubs to satisfy even the biggest alcoholic amongst us, so there was really no better place to have my birthday. Here's a list of in-depth reasons why you should turn 21 in Fort Collins:
There are a good number of breweries in town, including New Belgium and Anheuser-Busch, and I have strong feelings about buying local and supporting people you know whenever possible. Getting a Fat Tire the next time you go out supports the local economy and we're more likely to see the immediate benefits, whether in transportation or the Poudre School District. Buying local is not just for farmers' markets anymore.

This is a college town, which means that there are clubs that cater to very specific interests as well as just hanging out, drinking and dancing. Depending on what you want and what your tastes are, you'll be able to find something you'll like in no time.

As mentioned above, this is a college town and there are plenty of resources to help you get home safely after a night of partying, such as RamRide. If you get a little crazy, there's no reason to try and drive or stumble home, but there are ways to get back home and sleep it off safely.

There's a wide variety of options not just in clubs, but in drinks, and plenty of opportunities to learn what you do and don't like. For example, I strongly dislike the beer that I tried, but there are other kinds of beer, such as ales, lagers, and stouts, and I have been recommended tequila, vodka, peppermint schnapps, peach schnapps, hard lemonade, and most often, hard cider (a product of Prohibition; in Europe and most of the world, all cider is considered hard unless specified otherwise. Only in the United States is it the reverse).

Because of AlcoholEdu, we know how to party and drink safely. Remember the website we had to go to and the quizzes we had to take shortly before our first semester of freshman year? Those are for our benefit, and I still remember most of the questions, which is why I always have a filling meal when I drink, not just some kind of light, salty snack, and I have plenty of water afterwards. Again, there's no reason not to imbibe safely.

Fort Collins is a pretty safe place. Even if things get out of hand, we always have somebody watching our backs, making sure we don't do anything moronic enough to become dangerous or tragic, keeping everything in the territory of goofiness and possible humiliation (mortifying, but not deadly). We also have some fine people in the police departments in town and on campus, and though they may seem draconian to some, they're on our side and looking out for us. Also, there isn't much crime, so we're not likely to drunkenly stagger right into a dangerous situation and realize too late that we have found ourselves in very deep trouble.
So, Fort Collins really is the best place to have a 21st birthday. We have options not just on what to drink or where to do it, but on how to get home and we have plenty of people watching our backs.
Allison Chase is a newly legal junior creative writing major. Letters and feedback, preferably free from beer goggles, can be sent to letters@colostate.edu.
In Brief:
Turning 21 is the last big milestone birthday, and I was blessed enough to have it here
There are plenty of reasons to turn 21 in Fort Collins- it's way cool
We have options not just on what to drink or where to do it, but on how to get home