Illegal immigrants and ID cards?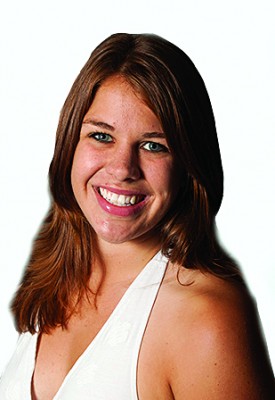 Illegal immigration has been a topic of heated debate for years now. Some want borders completely closed, some want everyone to feel welcome, some really couldn't care less.
No matter your political preference on this issue, we have to figure something out. Because inaction is costing us far more than anything else.
De Blasio, the current mayor of New York, is pushing for a campaign that will get illegal immigrants identification cards, so that they can secure leases on apartments, get Costco memberships, get access to healthcare and education, the list goes on.
The problem here isn't that immigrants shouldn't get valid forms of photo ID, the problem  is that they shouldn't be here in the first place.
So let me get this: people decide to come into our country illegally, committing a crime and making a laughingstock of those that actually have valid papers, and we are rewarding them?
Something seems backwards about this to me.
Do I want to see people having to "live their lives in the shadows", as Mayor de Blasio put it? Absolutely not, but that is the natural consequence for crossing the border illegally. The mayor went on to say that America is their home as well, and it should be treated as such.
But there are a lot of things fundamentally wrong with this statement.
For illegal immigrants, America is not their home. America may be where they currently are, but it's far from their home. They are fleeing their home country for whatever reason, that I can understand, but what does not compute is the fact that they expect a certain form of treatment.
And the USA seems to be meeting these expectations without asking any questions.
Let me make this clear: I am all for immigrants coming to this country, so long as they go through the proper channels and do so with a level of respect for the laws that we have set in place. After all, most of us are not natives ourselves; there are very few Americans that are full-blooded Native American. Most of us immigrated from somewhere.
That being said, we now have protocol for immigration. And that protocol is being violated time and time again, and we are effectively doing nothing about it. In fact, we are rewarding them.
Those immigrants that had the commitment and drive necessary to go through the visa and citizenship process are to be admired. That is a long road, and our system does not make it any easier.
But those that are here devoid of proper documentation should not be receiving the same treatment as those that immigrated legally. Bottom line, end of discussion.
Am I adamantly opposed to small, flimsy identification cards for aliens? No. But the principle of it- rewarding illegal behavior, that's what's getting to me.
I would love to see our citizenship process made easier. The ordeal itself is ridiculously challenging and takes years and years of jumping through loopholes. And I also understand that many illegal immigrants made the move for the well-being and survival of themselves and their families. I sympathize with them, but I also respect their country of origin. I respect the place that they're coming from.
I do not think it's unreasonable to expect immigrants to emulate the same respect for my country of origin. But blatantly violating the laws that we have in place and then complaining that they have to "live life in the shadows" is not emulating respect of any kind.
Many undocumented residents are looking at the ID cards to find some sense of belonging, so that they can do simple things like get library books, lease apartments, open bank accounts, etc. I can understand the desire to perform these simple tasks; as legal residents these are the kinds of things that we take for granted.
But that's just it; you cannot expect to be able to have simple luxuries when you are of illegal status. Many undocumented residents have been living in America for decades now, and have not even bothered to inquire about obtaining proper paperwork. Because somehow that's beneath them.
I respect immigrants that jumped through all the loopholes to obtain citizenship; that is something to respect and admire. But giving photo ID to illegal immigrants is making a mockery of those that had the commitment and respect to work and get citizenship with legal forms of photo ID.
Because it's not too much to expect that immigration takes place legally.
 Opinion Editor Brittany Jordan would love to see immigration happening legally. Comments can be sent to letters @collegian.com