GMOs: label those foods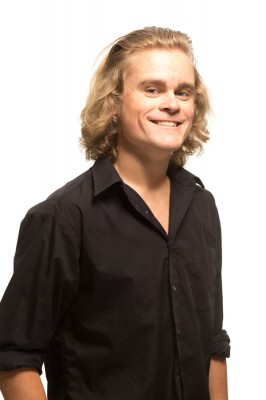 Of all the polarizing debates currently underway in our society, the issue of genetically modified organisms certainly hits close to home. Unlike gay marriage or fracking, the issue of GMOs and GMO labeling impacts every citizen regardless of who they are or where they live. Any potential resolution to this debate is sure to affect our economy, our individual health, and even potentially our environment.
Because this issue can affect so many aspects of our society, it, like many other debates, is divided into two main sides. Some people are disgusted of the idea of their food being tampered with and want products containing GMOs to be labeled so they can avoid them at all costs, whereas others are more comfortable with advancing technology and science, and are willing to place their trust in companies and believe that GMOs and other poppycock in their food is safe without labels. Like a majority of the debates underway in our modern age, the answer here lies in the middle ground.
GMOs need to be labeled in our food, simply put. It is the only fair solution to this problem. It would give consumers the knowledge they need to make smart purchasing choices, while maintaining their freedom to eat what they may, GMO-free or not. It would allow those who don't want GMOs in their food to avoid them with less trouble, and this wouldn't affect those who don't care what's in their food.
It simply puts more information in the hands of consumers. I honestly don't understand the resistance from the biotech industry to identify GMOs in consumer goods unless they are trying to hide something from the public. There is a lot of conflicting research on GMOs, but transparency is always beneficial to a situation. What could the biotech industry not want the public to know about GMOs?
This isn't an intended to be an anti-GMO argument or a call for a limit in the technology. This branch of science actually has a lot of potential to benefit the planet. While I personally am more the cautious type when it comes to new scientific capabilities, I will not deny that there are many positives to tinkering with the genetic makeup of what we consume (though it does sound creepy).
Modifying the genetics of organisms has given agriculture tons of benefits, such as making some plants resistant to disease, and some animals grow to larger sizes. The growth of this industry will only continue to temper the problem of hunger around the world. Technology in science and agriculture is growing at an incredible rate currently, and could save the world from hunger in the future. However, there are also risks to messing with our food and fauna, which is why the biotech industry should use its expanding capabilities responsibly and be more transparent with consumers. They need to know about the potential pitfalls of these "experiments."
GMOs are still very questionable in terms of safety. Because it is such a new development in agriculture, we have not had a good chance to measure its long-term effects on humans. There is a lot of conflicting research; some scientists say they are good, others claim it's risky. The fact is that in more than 60 countries worldwide, including Japan, Australia, and the entirety of the European Union, there are significant restrictions and even bans on the production and sale of GMOs. Aside from health risks, GMOs can also make certain species of plants more invasive in an area, or threaten wild animals. According to a 1999 study, when transgenic fish were integrated with wild fish, the enhanced mating capabilities of the GMO fish threatened the viability of the school of fish as a whole, because the gene propagated through offspring.
These myriad concerns need not halt production of GMOs, but they do need to be addressed. Many people are unaware of the scope of the biotech industry, and require more information so they can make the best consumption choices for themselves and their families.  This wonderful new technology will likely greatly benefit humanity.
However, we cannot accept these changes blindly. We must approach this field responsibly, and that means well-informed. We've seen what uninformed voting can lead to as a country, we can't risk uninformed eating. We need to know what's in our food.
Sean Kennedy is an undeclared freshman who avoids foods whose ingredient lists sound like science projects. Love and hate can be sent to letters@collegian.com.
In Brief:
GMOs need to be labeled when they are in food that we consume
Unless there is something to hide, there is never a disadvantage in putting more information in the hands of the consumer
We must approach the GMO field responsibly, and will all the information we can get