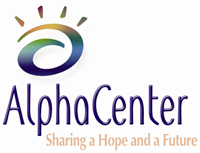 As Director of Operations for Alpha Center, I would like to applaud the concern for the many women on CSU's campus who will face an unplanned pregnancy this year as evidenced in Tyanna Slobe's column entitled "Alpha Center Offers Pro-Life Perspective to CSU Students."
Indeed, these women often need Alpha Center's free services of pregnancy testing, pregnancy options, counseling and at times STD screening with absolutely no strings attached.
I realize the fact that Alpha Center is a Christian organization can at times create pause, especially in light of the sensitive subjects of sex, pregnancy and STDs.  Yet because we are Christian, we joyfully embrace our responsibility to serve each client with care, respect, dignity and professionalism, regardless of their religious affiliation, lifestyle or choices.  In fact, nearly 40 percent of our clients do not identify with Christianity and yet 97 percent of our clients would recommend Alpha Center.  Any attempt to shame or manipulate regardless of the motivation is explicitly contrary to our mission.
In addition, being a Christian clinic means providing services with excellence and medical accuracy, whether it is STD screening, pregnancy testing, or comprehensive pregnancy options counseling (including full and accurate information regarding abortion).
If you have concerns or questions about Alpha Center we would love for you to take a tour, meet our professional medical staff and learn more about who we are and what we do.  Please browse our website (thealphacenter.org), give us a call (970-221-5121) or send us an email (mail@thealphacenter.org).
Eric Reeves
Director of Operations, Alpha Center