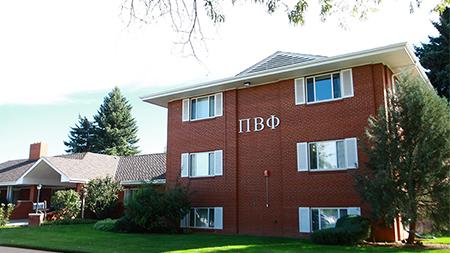 Joining a fraternity or sorority in college is a commitment. It is a pledge to a group of fellow students devoted to common ideals, whose bonds can grow much stronger than the typical friendship.
As any member of Greek Life will tell you, making the decision about which fraternity or sorority you want to join, or joining one at all, should never be taken lightly and should be made with clear and accurate facts to guide that decision.
Members of Greek Life can often have negative connotations associated with them, with decades of college films and hearsay fueling those misperceptions.
However, as the research from a fall 2011 survey from the National College Health Association, CSU Health Network and Division of Student Affairs has found, there truly are some potential dangerous situations that members of Greek Life appear to be more likely to be exposed to than the average student, such as much higher reportings of inappropriate sexual conduct amongst women and an increased likelihood of getting into a fight reported from men.
While it's important to never stereotype any group, if there are problems associated with joining Greek Life, that information should be readily available to everybody so members and potential members are aware of potential risks and able to protect themselves.
Joining Greek Life at CSU can be one of the best experiences of a person's  college career. It would be a shame if that was ruined for anybody who is put in harms way that could have been avoided with just a little more information.