Letter to the Editor from Kirsten Silveira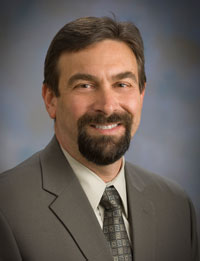 Tony Frank said it right — March 1 is creeping up on us and nobody is quite sure if Washington is hanging out until the eleventh hour to make a decision or if they're going to continue kicking the can down the road. If CSU students couldn't muster up a reason to care about the national debt before, this email from Dr. Frank should do the trick. Yes, he makes a valid point that we should stay calm; however, we're talking big things here — impacts to research abilities, potentially jeopardizing our ability to bring in grants and other integral components of our institutional focus. Sure, departments are preparing for the worst (kudos to them for doing so), but should we really have to play the waiting game with Washington?
I think not. Students have a major stake in how our leaders decide to handle the national debt and should let Washington know that their failure to make decisions hits us the hardest. There is one way to have our voices heard: mobilize and act. Getting involved in the CSU chapter of The Can Kicks Back — a 6,000 person strong millennial-driven, non-partisan organization pushing for a comprehensive debt solution — provides students a national platform to kick back and show Washington we mean business.
Thanks, Dr. Frank, for making it clear that the university is thinking about the future. Now, I urge you to join me in asking the students to start thinking about theirs and sign on to CSU Kicks Back.
Kirsten Silveira is a senior political science major and the Regional Director for The Can Kicks Back. She can be reached at kirsten@thecankicksback.org.