Aurora shooting suspect makes first court appearance, charges to come next week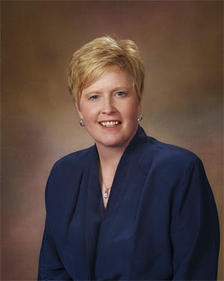 Update July 23 10:00 a.m.
Judge William Blair Sylvester has granted the office of District Attorney Carol Chambers one week longer than the usual 72 hours to press charges. Chambers will present charges against James Holmes at the next hearing which will be held Monday, July 30 at 9:30 a.m.
Under Colorado law the prosecution may add to or amend the charges they  at any time up to the date of the trial, but Chambers has been limited by court order as to what comments she can make.
"The rules in the state of Colorado limit the amount of information that a prosecutor can give to the press," said Chambers in a press conference shortly after the hearing. "Everyone is interested in a fair trial with a just outcome."
Fox News has reported that the office of the District Attorney is considering whether to press for the death penalty for Holmes, who has been appointed a public defense attorney.
"The charges on which the court found probable cause include first degree murder," said Chambers. "We have hundreds of victims, as you might expect, in this case."
The hearing on July 30 will be broadcast live by 9NEWS.
Original Post
According to the Aurora Sentinel, James Holmes, the suspected gunman in the Aurora theater shootings that took place early Friday morning, will attend a hearing at 9:30 a.m. where the list of charges against him will be read.
Holmes has been held without bond in solitary confinement since he was apprehended behind the theater minutes after the shootings occurred.  According to the Aurora Sentinel:
Holmes has been assigned a public defender and Aurora Police Chief Dan Oates said that the 24-year-old former doctoral student has "lawyered up" since his arrest early Friday.
The Collegian will continue to follow this story and this post will be updated with the formal charges brought against Holmes. Charges could include first degree murder as well as counts of aggravated assault and weapons violations.
office of prosecutor Carol Chambers