On July 31, Larimer County experienced up to three inches of rain, causing major flooding in Fort Collins and around Colorado State University's main campus. 
Crews were sent out to Willard O. Eddy Hall, the Forestry Building, Morgan Library and Rockwell Hall to clean and repair damages Aug. 1. 
Rockwell Hall and the basement of the Forestry Building will be closed Aug. 2 for crews to finish repairing and cleaning all the damages. 
Nik Olsen, the public information officer for CSU, was the main point of contact many students had during the flood. 
"The impact of the flood was minimal," Olsen said. "Although four buildings were closed, that was simply to allow crews to do their jobs and it makes it easier when students are not around."
The roadways throughout the campus have been cleared, and almost all the sidewalks are in use. The Lagoon area was flooded and is fully submerged, and CSU officials advise avoiding it. CSU officials also advise avoiding any submerged grass areas, such as the Oval, to prevent any further damage to the grass.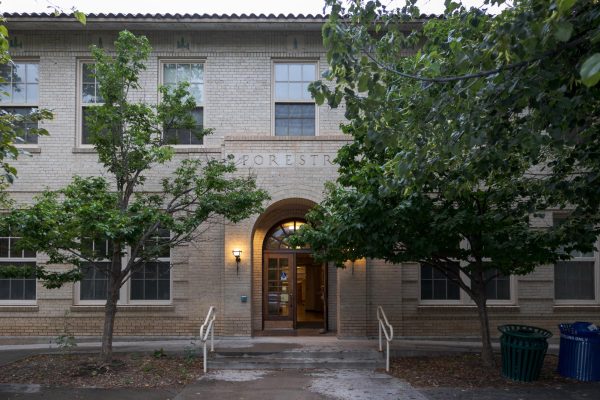 "Good news is that about 26 years ago, after the flood of '97, CSU invested in flood mitigation centers, which helped in containing all the water from the student center, which could have been devastating," Olsen said.
On July 28, 1997, CSU sustained massive damage due to intense flooding. The flood damaged and closed many campus buildings such as the Lory Student Center, Morgan Library and a few residence halls. 
The new flood mitigation system is constructed of floodwalls that can sustain high levels of flood water as well as deepen the Lagoon to be able to fill with water in case of a flood. The deepening of the Lagoon prevented the Oval from flooding and detoured the water from the Transit Center.
Many streets in Old Town flooded and hailed, causing dangerous conditions for drivers on the road. Buckhorn Road and the intersection of College Avenue and Mulberry Street were both closed and deemed impassable.
The Fort Collins Police Services called an "accident alert" for those in the area to allow citizens to make a report of a car crash online rather than in person to allow police officers to support others in need. 
Due to the lack of clear roadways and sidewalks, Olsen advises students avoid driving, walking and biking through the water, as it can be deeper than it appears.
Reach Alexander Wilson at news@collegian.com or on Twitter @alexgrey0604.