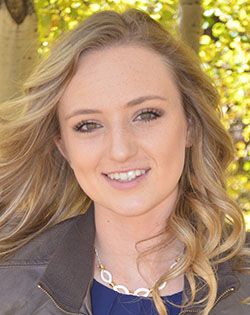 Ashley Marie Doolittle, 18, of Loveland, who was accepted as a freshman at Colorado State University for the fall, was tragically killed by her ex-boyfriend Tanner Flores on June 9. 
A recent Berthoud High School graduate, Doolittle was planning on attending CSU in the fall 2016 semester according to an article in SOURCE. 
Viewing will be held from 4-7 p.m. on Thursday, June 16, at Viegut Funeral Home in Loveland. A burial service will be held at 10 a.m. on Friday at St. John the Evangelist Catholic Parish in Loveland, with  interment following at Greenlawn Cemetery in Berthoud.
Ashley had a passion for horses and interests in agriculture. She was a member of Boulder County 4-H for eight years, president of Thompson FFA, on several national horse judging teams and was named champion in National 4-H Western Roundup and the state FFA competitions.
She was also dedicated to teaching others about agriculture, using her experience and role as Boulder County Fair and Rodeo Lady-in-Waiting to educate others. 
Instead of flowers, it is asked that donations be made to support the Ashley Doolittle Princess Program. The program aims to foster the love of rodeo in young girls who show interest in the royalty community. Donations can be made to Boulder County Fair Royalty and sent to the Treasurer, Katie Richardson, at 758 S. Juniper Ct, Milliken, CO 80543.
Online condolences and thoughts can be made at www.viegutfuneralhome.com
Collegian News Editor Seth Bodine can be reached at sbodine@collegian.com or on Twitter @sbodine120.