NBA Heat Check: The 1-seeds
The 1-seeds: A look at how the playoffs have gone so far for the top team in each conference. Plus, my predictions for the winners of each series and how many games.
Warriors-Rockets
This has been a sad display by Houston. They were run out of the building in Game 1, and their defensive woes continued. Going against them without presumptive MVP Steph Curry didn't even help, as they lost Game 2 anyway. Dwight Howard is a complete shell of himself and Harden is back to never trying on defense.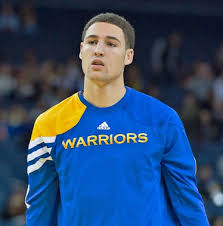 However mediocre Houston has been, a lot of credit has to go to Klay Thompson. As the main option on offense, he poured in 34 impressive points to lead Golden State to the win. The Warriors were actually outscored by teams in the regular season when Steph Curry was off the floor, so this was a big step for Klay and a tribute to just how deep this team is.
Since it looks like Curry will be out for Game 3, I think the Rockets get a win in Houston, but then the Warriors take care of business. I am predicting the Warriors will win in five games.
Cavs-Pistons
It was a slow start for Cleveland in their first home game. They were allowing the Pistons a lot of open threes, as Detroit made ten in the first half and was leading late by seven. However, a key change by coach Tyronn Lue really changed the game, moving Kevin Love to center. As a result, the Kyrie/Love pick-and-roll went to town in the fourth quarter, and was largely responsible for the win. Love has 28 points and 13 rebounds, while Kyrie had 31 points and a solid six assists.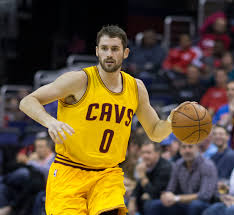 The Pistons really let this one slip away. After scoring 19 in the first half, forward Marcus Morris only scored one point in the second half. For how hot their shooting was, it is a shame for Stan Van Gundy's team to lose this one. They had a very small chance of winning anyway (LeBron is 10-0 in Round 1), but maybe stealing a game in Cleveland gives them a chance. 
I don't see LeBron losing in the first round after making the Finals the last five years in a row, but the Pistons showed some fight. I am predicting Cleveland will win in five games.
In my next post, I'll go into more detail about the other series that look to be competitive, which, unfortunately, doesn't look to be too many in this first round. Things will definitely heat up in round 2, with an epic matchup (most likely) of the Spurs and Thunder. Until next time.
Collegian NBA Blogger John Scriffiny can be reached online at blogs@collegian.com or on Twitter @JScriff.