CSU liberal arts professors weigh in on the use of classroom trigger warnings
Julia Rentsch
February 16, 2016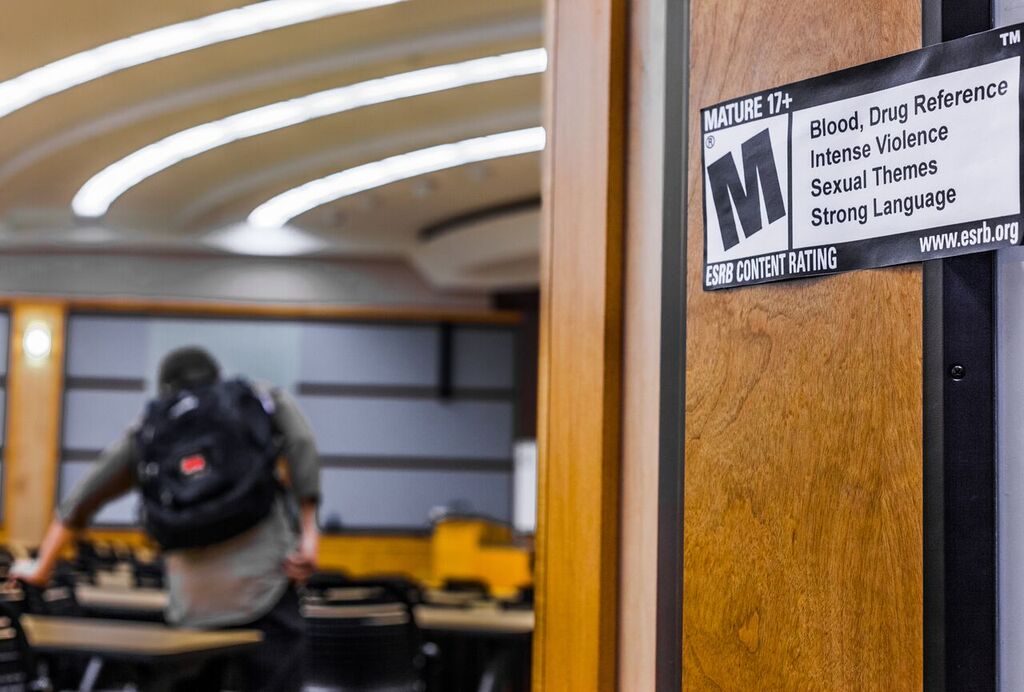 The debate over the validity of professors giving trigger warnings in college classes, either by choice or by 
requirement, continues in 2016 to be of concern to both students and faculty across the globe.
"Although this university values and encourages civil expression and respectful personal behavior, you may at any moment, and without further notice, encounter ideas, expressions and images that are mistaken, upsetting, dangerous, prejudiced, insulting, or deeply offensive," reads a section entitled "Warning" at the top of professor James Lindsay's HIST 435 Jihad and Reform in Islamic History class syllabus. "This is what is known as education."
The issue of professors who either choose or are mandated to place warnings ahead of potentially troubling content in their courses, either verbally or in writing, has for years pitted those opposed to the coddling of college students against those concerned that traumatized individuals' wishes are not being respected in the classroom.
Some Colorado State University professors support the idea and have chosen to incorporate trigger warnings in some form into their teaching practices. Others, like Lindsay, remain vehemently opposed.
"The 'warning' I put on the top of my syllabus is intended to mock the very idea of 'trigger warnings,'" Lindsay wrote in an email to the Collegian. "I find the whole concept of "trigger warnings' to be rather silly and juvenile — essentially nonsense on stilts."
Although it is unclear how many professors at CSU use trigger warnings, there are many who attempt to prepare students in some fashion before confronting them with something disturbing.
"I personally do not use the term (trigger warning), either in class or on my syllabus … I don't use that term, but I do warn (students) when I'm going to be showing them sometimes violent and disturbing images," said history professor Ann Little. "I do warn students at the beginning of the semester that mine are some of the most depressing history classes they're going to take."
Little describes her approach as trying to be considerate of students' emotional well-being and establish an environment of trust in the classroom, but she said she does not hesitate to encourage or expect students to engage intellectually with the material. In her classes, which cover pre-1800 early North American history with a focus on women and gender history and the history of sexuality, the topics of slavery, abuse and imperialism are frequently discussed.
"I've had instances of students who've needed to leave the room, which I think is totally acceptable," Little said. "I've offered students the opportunity to do alternative assignments if they find some of the readings that we do, particularly about sexual violence, disturbing, but nobody's ever taken me up on that. They seem to be fine with doing the reading and communicating with me privately about this."
In the English department, however, professor Todd Mitchell decided to begin using trigger warnings after witnessing students have "extreme and potentially dangerous reactions to texts we've read and considered," he wrote in an email to the Collegian.
"I now use them, mainly because students have requested that I use them, and because I think the benefits of giving trigger warnings outweigh perceived disadvantages," Mitchell wrote. "I now take trigger warnings very seriously."
Mitchell, who teaches numerous literature and creative writing classes, also allows students the opportunity to confidentially inform him of any subjects that might be potentially triggering for them. 
"What I've found is that when students are informed of potentially triggering subjects (graphic violence, sexual assault, abuse, suicide, and eating disorders) ahead of time, rather than avoiding those subjects, they're better able to address those subjects in texts," Mitchell wrote. 
However, Mitchell wrote, he has found an exception to this rule with books that deal explicitly with the subject of eating disorders and particularly when the obsessive thought processes associated with such disorders are recurring in the book.
Mitchell previously required his ENG 405 Adolescents' Literature class, a required course for those majoring in English Education, to read the young adult novel "Wintergirls" by Laurie Halse Anderson, but removed it from the syllabus after students explained to him how it was difficult for them to read due to the ways it reinforced obsessive eating practices through its language.
Mitchell wrote that despite this, he still thinks "Wintergirls" is "an excellent and important book," and he still makes it available to students as optional reading.
"And I still teach other books that address eating disorders in that course," Mitchell wrote. "In such cases, I'll enable students who struggle with eating disorders to read different texts, so that a book depicting a character struggling with an eating disorder doesn't inadvertently reinforce the student's eating disorder."
Though the texts in ENG 405 are written for teens, Mitchell says that the subjects of rape, abuse, violence, suicide, traumatic events and drug addiction also appear in the reading, so he tries to strike a balance.
"I'm wary of trigger warnings amounting to censorship — I think it's problematic if that's the result," Mitchell wrote.
English Department Chairwoman Louann Reid agreed that it is important for professors to be concerned with "making the classroom a place that is safe for challenging discussions."
Reid, who once taught the Adolescents' Literature class at CSU, said that years ago she also decided to remove a book from her syllabus. The book, called "After the First Death" by Robert Cormier, was written in 1979 and is centered around a terrorist hijacking of a summer camp bus full of children. 
"It's awful," Reid said. "But it wasn't as awful before 9/11."
Because the terrorist attacks made the book's premise gain a disturbing new level of real-life context, Reid felt that giving students a warning before assigning them to read the book would not suffice.
"The book isn't about that particular event, and that's the problem, I think, with a trigger warning," Reid said.  "That event is woven into the fabric of the book to make another point. But after 9/11 you couldn't see the other point, you could only see the event, and I get that, and I stopped teaching it. I taught something else by that author."
With other books, such as "I Know Why the Caged Bird Sings" by Maya Angelou, Reid said it is the honesty and openness with which the story is told — and the unpleasant events depicted — that make the story compelling. 
"I'm not going to say, 'this book is about rape, child abuse, and so-and-so,' because that doesn't do justice to the literature," Reid said. "That just identifies, kind of, reasons not to read the book, and it doesn't put it in the context that she's using it for."
As there are no official policies at CSU about the use of verbal or written warnings, each professor is able to act as they see fit.
"If students are such fragile snowflakes that they need to have a 'trigger warning' before they encounter academic discussions of things they don't like or find offensive, then they shouldn't be in college," Lindsay wrote. "I often tell students on the first day of class, this class is taught in the United States of America at a state-funded university where the Constitution in its entirety applies."
Collegian Reporter Julia Rentsch can be reached at news@collegian.com or via Twitter @julia_rentsch.