At a groundbreaking event for the new biology and chemistry research buildings, Colorado State University celebrated the construction of what will be known as the gateway to discovery, according to Dean of the College of Natural Sciences Jan Nerger.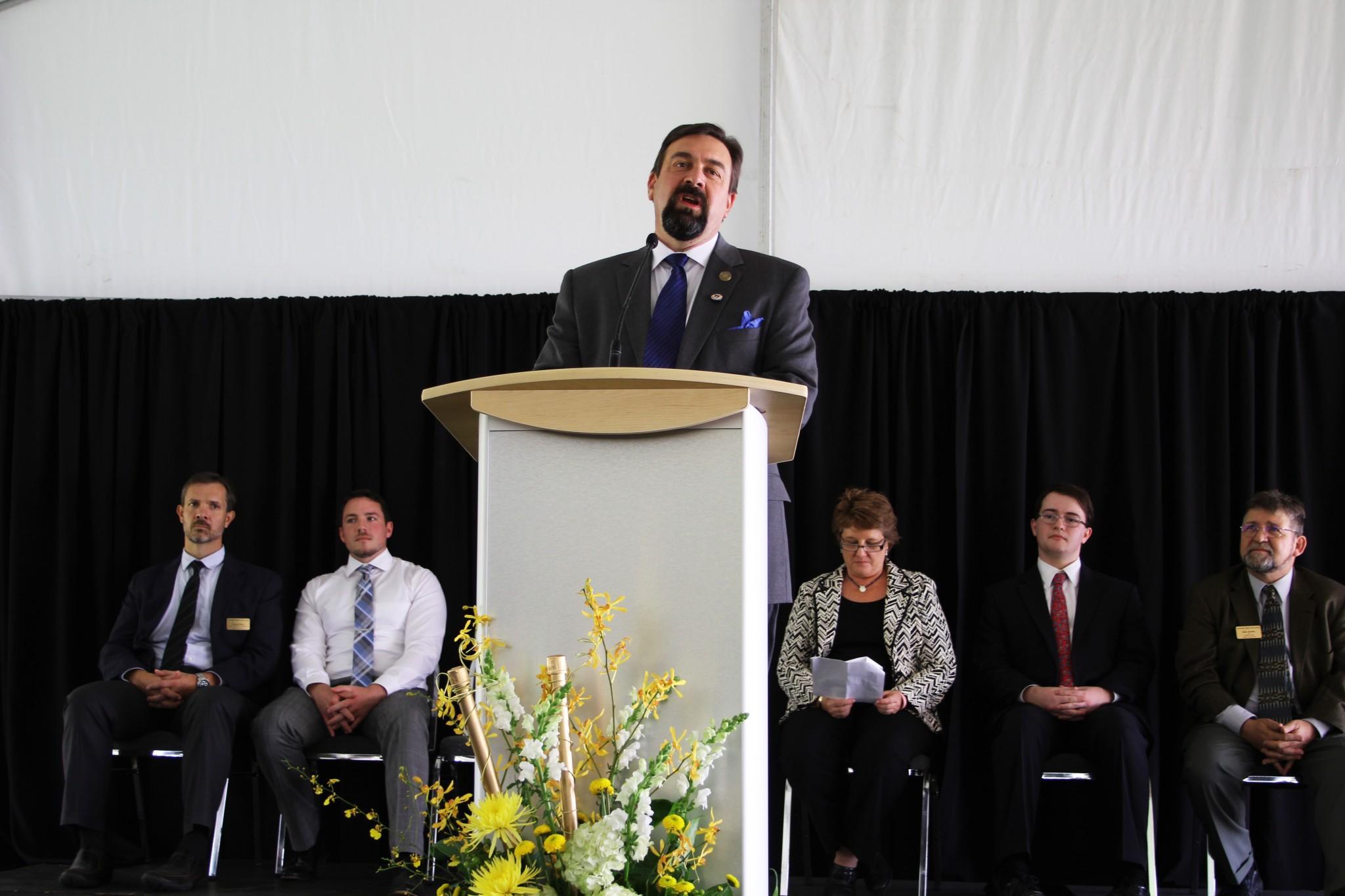 The new buildings will be located south of Pitkin Street next to the Anatomy-Zoology building, serving as an entrance to the new Science Mall.
President Tony Frank addressed students, staff and other community members to celebrate these two projects. Frank said the new buildings are like blank pages in the story of CSU.
"(As) long as we stay focused on the mission of discovering new knowledge, passing that to the next generation and applying it for the benefit of the society we exist to serve, whatever happens in those buildings, whatever is written on the pages of that next chapter, will be something we can be proud of," Frank said in his speech.
The Biology Building will cost $70 million. It was partially funded through bonds, but $57 million came from a student facilities fee.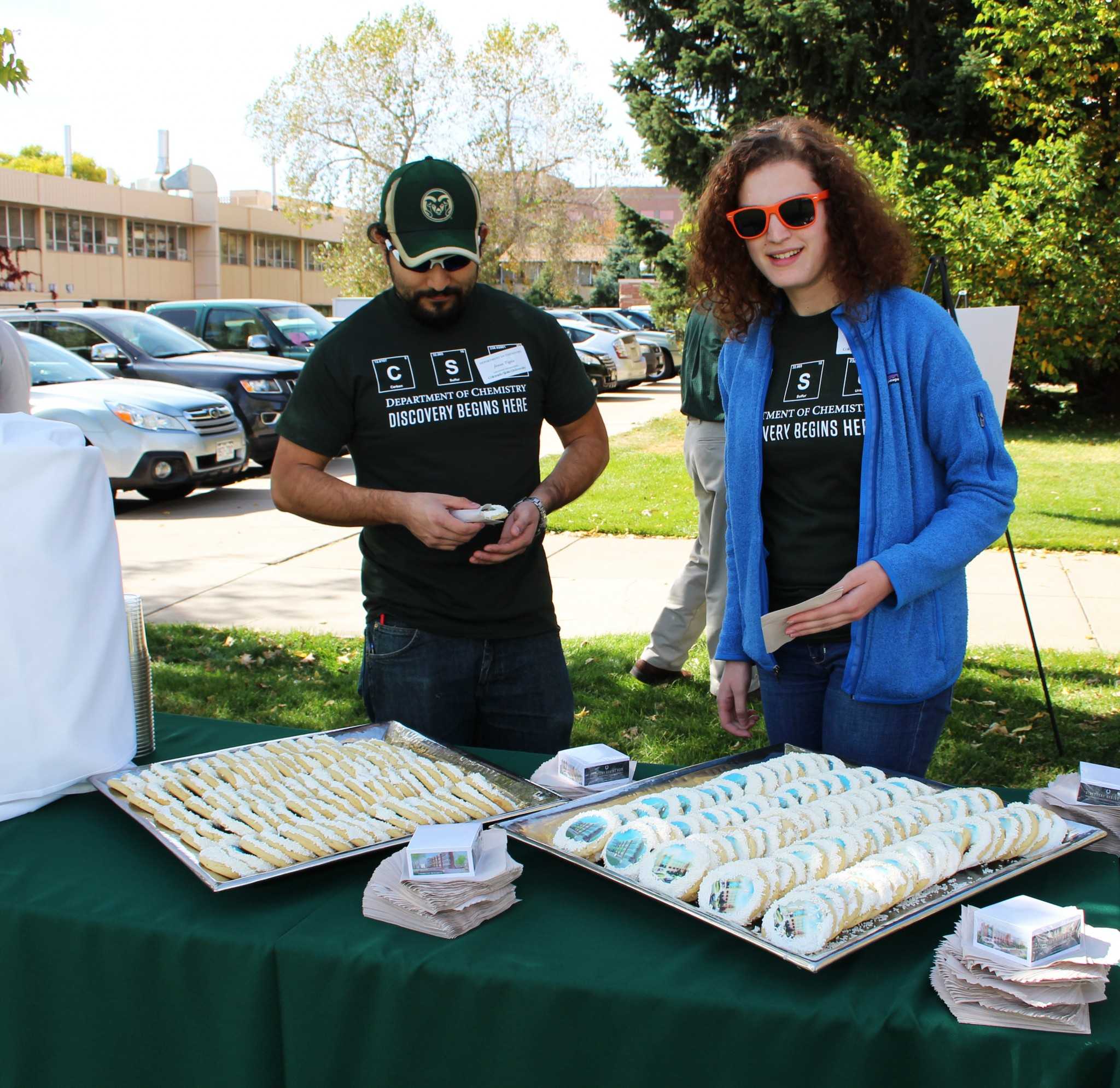 The building will feature enhanced classrooms and state-of-the-art research labs. There will also be a lecture hall and an advising center. It will occupy 151,560 sq. ft. and will be ready for student use in August 2017.
Tracey Abel, facilities management project manager for the biology building, said she is excited to break ground.
"This building is going to accommodate the students, where the existing Anatomy-Zoology is just packed," Abel said. "The students aren't able to do all of the things that could be done in science and learning."
The Chemistry Research Building is being funded by the State of Colorado. It is a multi-phase funded project scheduled for completion August 2017. The new research facility will be 60,000 sq. ft., located next to the new Biology Building.
Megan Neufeld, a graduate chemistry student, said she is happy to see the University expand its resources for scientific purposes.
"I think it's going to be really cool," Neufeld said. "It will be nice to be able to have resources that aren't currently available to us in the building that we are in right now."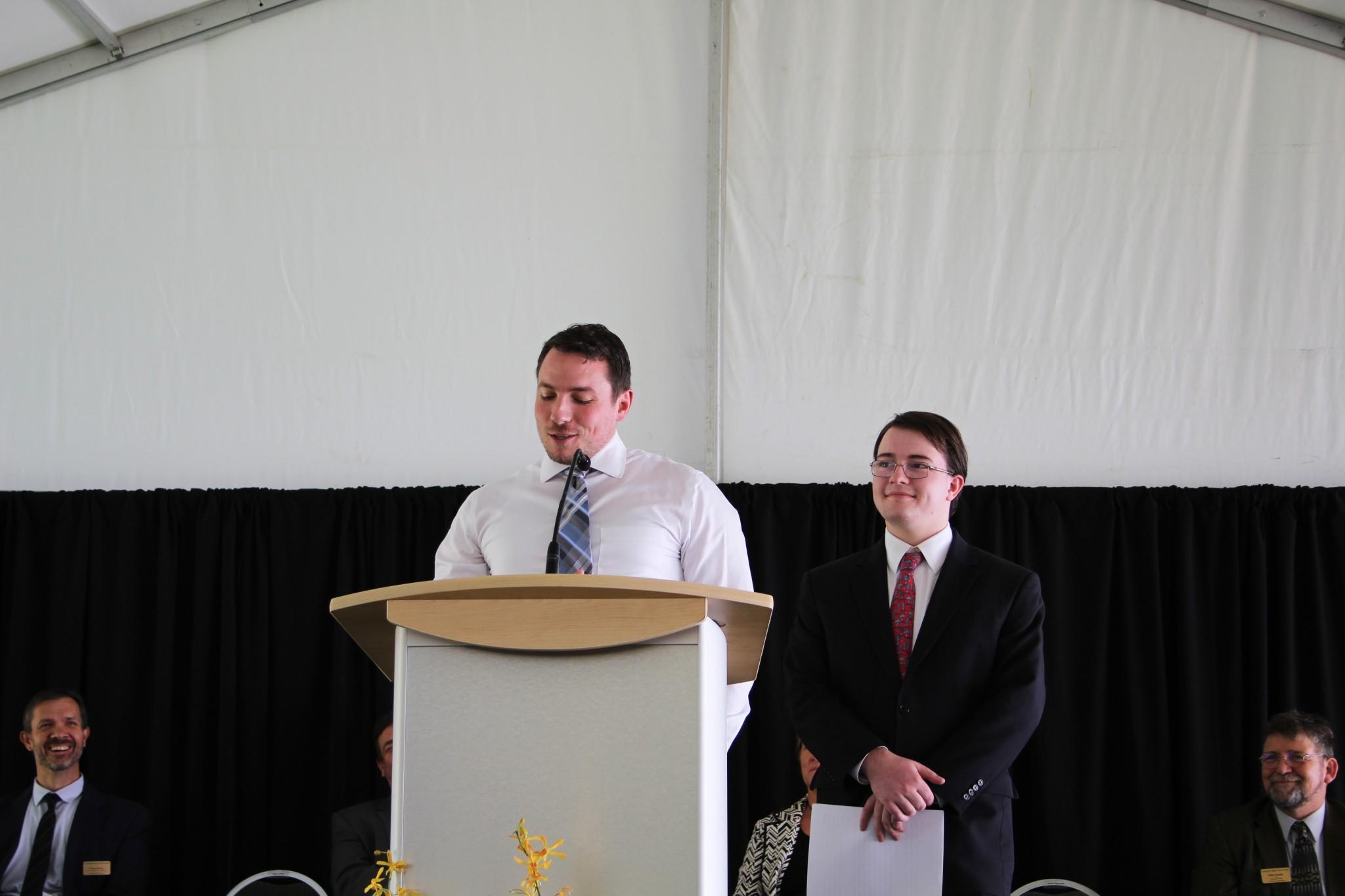 Sam Laffey, chair of the University Facility Fee Advisory Board, and Jason Sydoriak, president of the Associated Students of Colorado State University, spoke at the event, representing the student body.
Sydoriak said the new buildings will give the community a tangible idea of what the University believes CSU should look like in the future.
"I think it's exciting because it's one more installment that's a part of the trajectory that the University has taken for the vision of the future," Sydoriak said. "And I think they're going in the right direction."
Collegian Construction Beat Reporter Veronica Baas can be reached at news@collegian.com or on Twitter @vcbaas.