Lois Gibbs to give talk on Love Canal disaster
Julia Rentsch
October 7, 2015
Lois Gibbs, executive director of the Center for Health, Environment and Justice, will give a lecture Wednesday entitled "Environmental Justice & Citizen Science: Love Canal as a Technological Disaster" at 6 p.m. in Clark A101.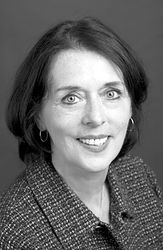 As former resident of Love Canal, a neighborhood in Niagara Falls, New York, Gibbs became an environmental activist in 1978 upon learning that Love Canal had been built on top of a toxic waste dump.
In response, Gibbs formed the Love Canal Homeowners Association and fought for a cleanup of the neighborhood. Her efforts led to the creation of the U.S. Environmental Protection Agency's Comprehensive Environmental Response, Compensation and Liability Act, also known as Superfund, which enables the EPA to manage toxic waste sites.
Gibbs will discuss her activism, citizen science and experiences with community organizing for environmental health and justice, according to the School of Global Environmental Sustainability website.
Collegian Sustainability Reporter Julia Rentsch can be reached at news@collegian.com and on Twitter @julia_rentsch.