Update Sept. 23 10:23 a.m. Volkswagen CEO Mark Winterkorn resigned Tuesday, after The U.S. Environmental Protection Agency reported their findings that Volkswagen had been programming vehicles to cheat on emissions tests.
Winterkorn maintains that he had no knowledge of any wrong doing on his part concerning the scandal. He did apologize and take responsibility for the situation before resigning. Volkswagon's board is expected to appoint a new CEO by Friday.
The EPA found that the company had installed software on 500,000 diesel vehicles in the U.S. to emit lower levels of emissions during tests than on the road.
On Tuesday, Volkswagen admitted that their internal investigations had found the problem in 11 million vehicles worldwide. The software installed caused some diesel-fueled cars to turn on emission controls only while being tested.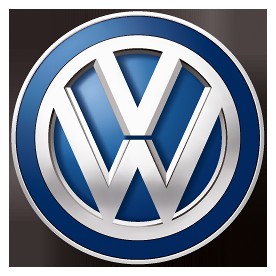 "The vehicles would run 10 to 40 times more emissions than showing in the test," said Andrew Lee, an autos specialist at consultants Frost & Sullivan who spoke with CNN.
Shares in Volkswagen dropped 20 percent by Tuesday — a loss of $18 billion from the company's value. The EPA has ordered Volkswagon to recall the affected vehicles and the company stated it was halting some sales in the United States.
Volkswagen CEO Martin Winterkorn apologized to customers Sunday. The company could face $18 billion in fines — $37,500 per car.
Europe may be the largest area affected by the scandal where Volkswagen accounts for one in four cars sold. The company is setting aside half of the year's profit to cover the cost of the scandal.
Models affected include (diesel versions only):
VW Jetta 2009-2015
Beetle 2009-2015
Golf 2009-2015
Passat 2014-2015
Audi A3 2009-2015
Collegian Reporter Erin Douglas can be reached online at news@collegian.com or on Twitter at @erinmdouglas23.