CSU vet community members awarded prestigious honors
Jessie Trudell
February 26, 2015
For only the second time in University history, Colorado State University veterinary department faculty members have received awards recognizing their achievements in the field.
Two members of Colorado State University's veterinary community have received high honors from the Association of American Veterinary Medical Colleges.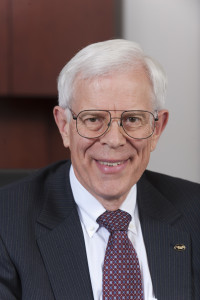 Lance Perryman, dean of the CSU College of Veterinary Medicine and Biomedical Sciences from 2001 to 2012, has been selected to speak as the AAVMC 2015 Recognition Lecturer. According to the AAVMC website, the Recognition Lecture Award was established in January of 1990 to recognize an individual who has made significant contributions to the veterinary field of education and profession.
"Selection was based on work throughout my academic career, particularly while serving as CVMBS dean at Colorado State University," Perryman said.
He is set to speak in Washington D.C. during the AAVMC Annual Conference and Iverson Bell Symposium on March 13-15. The theme of the conference is "recruiting and selecting for the future of veterinary medicine."
"It is an honor to be recognized by one's peers for contributions to the profession," Perryman said.
During his lecture, Perryman plans to discuss future approaches in veterinary education, including how they may be improved.
Dr. Susan VandeWoude is the other member of the CSU veterinary community being recognized for her outstanding accomplishments.
VandeWoude won the AAVMC's Excellence in Research Award for 2015, which acknowledges her excellence in original research and leadership throughout the veterinary and scientific community. She was also recognized for her scholarly achievements in her position as associate dean for research in the College of Veterinary Medicine and Biomedical Sciences.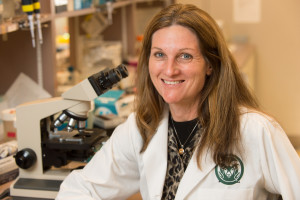 "I have primarily worked on research on feline viruses, mostly Feline Immunodeficiency Virus," VandeWoude said. "My specific specialty area of veterinary medicine is laboratory animal and comparative medicine, and I have conducted some practical investigations to inform best practices for laboratory animal husbandry and optimal health and welfare."
VandeWoude also said she believes her promotion of advocacy of veterinarians as researchers contributed to her reception of this award. She has also been a proponent of the role that veterinarians can play in biomedical and agricultural contexts at the local and national level.
"I now enjoy research because it allows me to interact with, and mentor, students and technical staff in my lab," she said. "It's really rewarding to see individuals develop their own scientific prowess, make new discoveries and become independent thinkers and investigators."
The only previous winner of this award in the CSU community is Dr. Edward Hoover, also a feline virus authority as well as a university distinguished professor.
"I consider the previous recipients to be rock stars of veterinary research," VandeWoude said. "I can only hope to achieve a fraction of the scientific accomplishments that this group has amassed."
The honors of the AAVMC Excellence in Research Award as well as the AAVMC Recognition Lecture Award have been accepted by VandeWoude and Perryman, respectively.
"Receiving the AAVMC Excellence in Research Award is very humbling and surprising," VandeWoude said. "Being named the awardee is clearly a high point in my career."
Collegian Reporter Jessie Trudell can be reached at news@collegian.com or on Twitter @JessieTrudell.