"Greyrock Review" provides publication opportunity for students
Sady Swanson
December 1, 2014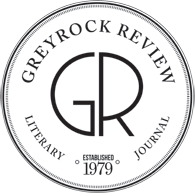 The "Greyrock Review," a student-run undergraduate literary journal at Colorado State University, gives undergraduate students the opportunity to have their work published and gain experience in book editing and publishing.
The journal, which was first published in 1979, publishes once a year. The name, "Greyrock Review," came from the popular hiking trail, the Greyrock trail. The journal took the name the "A" journal from 2001 to 2011 and then was called the "Garden Level" in 2012. It went back to the "Greyrock Review" in 2013, according to the 2013 edition of the journal.
"It gives us (the student staff) an opportunity to intern with, like an editing process," fiction editor and senior English major Mariah White said. "It also gives students a chance to get their name out there and get published."
The journal features undergraduate student work in fiction writing, nonfiction writing, poetry, visual art and cover art. The student interns receive submissions during the fall semester and compile the selected submissions to create the final publication during the spring semester.
Undergraduate students can submit work through a link on the "Greyrock Review" website through Dec. 7. Any undergraduate student in any field of study can submit work to be published.
According to White, a team of editors is formed for poetry, fiction and nonfiction review. That board looks at each piece and then must unanimously decide whether or not to publish it.
"That depends on how many submissions we get," poetry staff member and senior English and communication student Jake Dumler said.
Elizabeth Shelley, senior English major and visual arts manager at the "Greyrock Review," said the process is similar for the art sections. The visual art team works with the graphic design team to decide on those submissions.
"I think it's less intimidating for students to approach us with their creative work if it's student-based," Dumler said.
According to Shelley, only English majors are allowed to apply to be on the staff. English students receive an email inviting them to apply. Students on the staff also visit classes to talk about the publication and invite students to apply.
Dumler said students in other liberal arts programs could still apply if they have a recommendation from a creative arts teacher.
Only juniors and seniors are allowed to apply, and White said the entire staff for this semester is new to the publication staff.
"There's something nice about the Greyrock — it gets a facelift every year," White said. "It gets to be our thing."
The journal is published as a book every year, and the staff is responsible for fundraising to pay for the publication.
"We get a small amount of funding from the English department," White said. "It's basically a loan."
Dumler said their fundraisers range from raffles to fundraisers through restaurants where participants bring in flyers and money from their purchase goes to the publication.
Students who have submitted work should know if they will be published by Dec. 15, according to Shelley.
When they come back from the break, the staff will work on the final journal until spring break and it will publish sometime in April.
Students on the staff earn one credit hour a semester, and although Shelley said she feels like it should be more because of the work required, she says they believe it is worth it.
"We get to make a book at the end of the year," White said. "That's freaking sweet; that's so cool."
Collegian Reporter Sady Swanson can be reached at news@collegian.com or on Twitter at @sadyswan.