UPDATE: Fort Collins Police have suspect in custody
Collegian Staff
December 12, 2014
Video Credit: Elizabeth Ruiz and Megan Rakoczy
[new_royalslider id="254″]
Photo credit: Abbie Parr and Kate Simmons
Update: 2:27 p.m. Saturday: Fort Collins Police have taken the suspect, Jose Ornelas-Licano, into custody at around 2:15 p.m. Saturday, according to @FCPolice.
"Thank you Fort Collins because of an observant citizen our fugitive is now in custody," the tweet stated.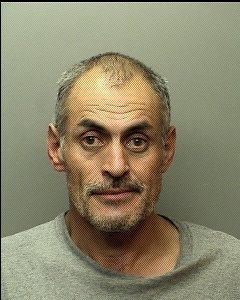 Update 11:29 p.m. Fort Collins Police detectives were shot at after attempting to arrest a man Friday at around 7 p.m., who was on warrant for two drug and fraud related charges, according to a press release.
The suspect's is named Jose Ornelas-Licano, 40, and is described as a bald Hispanic male, wearing a light shirt and jeans. After being contacted by police, Ornelas-Licano fired one shot at a police car. No one was hurt by the shot.
After fleeing the scene in his white F250, Ornelas-Licano collided with another vehicle near Taft Hill Road. The other driver sustained minor injuries. Ornelas-Licano fled on foot in the area surrounding Clearview and Taft Hill Road.
After a systematic search with Larimer County Sheriff's Office and Colorado State University police, Fort Collins Police SWAT team were not successful to locate the suspect.
Additional charges against Ornelas-Licano are pending.
A CSU alert was sent at 11:31 p.m. advising residents that the suspect not found, but it was okay to resume activities.
If citizens have information about the crime, they are encouraged to contact Det. Heather Moore at 970-221-6895 or Crime Stoppers of Larimer County at 970-221-686 or on stopcriminals.org.
—
Update: 10:25 p.m. Fort Collins have police have not released more information and are continuing to search for the suspect, according to a CSU alert.
SWAT team is staked out at King Soopers at Taft Hill Road.
Police urge residents living west of campus to stay indoors with doors locked, away from windows.
Update 9:25 p.m.: Fort Collins police tweeted suspect was still at large after shooting at officers attempting to make arrest for drug and fraud warrants.
CSU alert urged students to not call CSUPD dispatch for updates on the case because phone lines need to remain clear for emergencies.
Updates will be on http://safety.colostate.edu  when released by Fort Collins police.
—
Fort Collins Police Department Friday night are warning residents of an armed and dangerous male west of campus.
According to the Coloradoan, at least one shot was fired as the suspect fled. Fort Collins police then sent officers, SWAT teams and armored vehicles to the surrounding neighborhood near Clearview Avenue and Taft Hill Road.
Police are saying he is a bald Hispanic male, wearing a light shirt and jeans, traveling on foot. He is currently at large and police advise that, "for your safety stay in your homes or businesses with the doors locked. Stay away from your windows."
At 8:30 p.m. CSU's Safety Team issued a campus alert to campus.
This is a developing story, stay with @CollegianC for developments.