Midterm stress management
Katie Schmidt
October 20, 2014

By the middle of the semester, many students feel overwhelmed by the stress of classes and upcoming midterm exams. Some students have difficulties in homework time management, while others need a crash course in effective studying.
For the students that are pulling all-nighters to study or the students that simply want to pull their hair out, here is a list of campus resources to put students at ease during the hectic midterm schedule.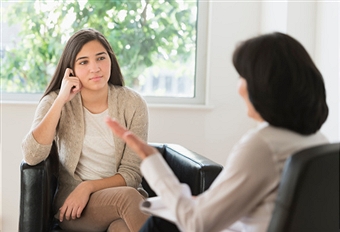 The stress of college can certainly affect one's quality of life. Talking about one's problems can help manage stress levels. Counseling Services offers a variety of resources to aid students.
Students may stop by the office in Aylesworth to discuss stress management or learning assistance, among other topics. Skill-building workshops are also offered. Counseling Services offers walk-in hours, appointments and emergency care.
Having a hard time getting good grades? TILT may be the perfect place to go if you are looking for tutoring or study groups. TILT also offers workshops on academic and study skills, including sessions on motivation and goal-setting and overcoming procrastination.
Maybe you just need to blow off some steam. Campus Recreation offers the drop-in program, which offers activities such as volleyball and soccer. Campus Recreation also holds fitness classes for yoga, Zumba, water aerobics and more. Dance and martial arts classes are also available. Massages are also offered.
Have you been stress eating? A balanced diet can help create a balanced mind. Among the many nutrition presentations, one is offered on stress and nutrition. This explores how stress impacts one's eating habits and how students can learn to manage stress. The Nutrition Center also offers services for diet analysis, sports nutrition and more.
—
Collegian Interactive News Team Member Katie Schmidt can be reached at socialmedia@collegian.com or on Twitter @KatieDSchmidt.