Colorado State University's Dean of Libraries hosts Big Block of Cheese Thursday
Haleigh McGill
October 15, 2014
Colorado State University's Vice President of Information Technology and Dean of Libraries Patrick Burns will host the Big Block of Cheese on Thursday morning.
The event is an opportunity for students to ask the dean any and all questions from 10 a.m. to noon at the Morgan Library.
This event was inspired by the opening of the White House doors in 1837 by President Andrew Jackson in order to allow citizens to engage in discussion with presidential staff and cabinet members. Jackson served a 1,4oo-pound block of New York Cheddar to his constituents while they were mingling, and went down in history as the Big Block of Cheese.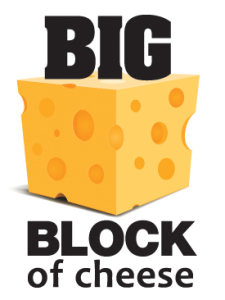 Not only does this reflect a major mark in presidential history, but Burn's motivation behind it is parallel to that of Andrew Jackson's.
"I want to do it for the same reason that Andrew Jackson wanted to do it … to be able to get  input from people who normally didn't get to have an audience with him," Burns noted.
Burns will be joined by all of the Morgan Library Associate Deans who will also be available for discussion of questions and comments.
Students are encouraged to stop by the library to meet "Everybody's Dean," take part in the discussion and and grab your own slice from the Big Block of Cheese.
Collegian Reporter Haleigh McGill can be reached at news@collegian.com, or on Twitter @HaleighMcGill.