Clive Thompson to speak during the free author evening series
Haleigh McGill
October 13, 2014
Clive Thompson, New York Times contributing writer, Wired columnist and author of "Smarter Than You Think" will speak on Oct. 15 at the Hilton Fort Collins.
This event, sponsored by the Friends of the CSU Libraries and the Poudre River Friends of the Library, is free and open to the public. It is part of the free author evening series. There are no tickets required, and seating is first-come, first-served. Doors will open at 6:30 p.m. Wednesday.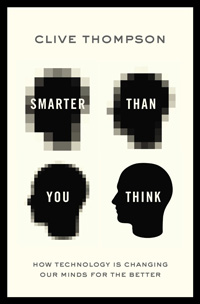 Thompson will discuss the evolution of technology, and how it may actually be changing the way we think for the better. He will be drawing examples from his book about global communication and how society quickly learns and retains new information.
Thompson will also introduce the audience to the cast of characters from his book, "Smarter Than You Think," in order to demonstrate the cognitive shift in thinking that advancing technology encourages.
Collegian Staff Reporter Haleigh McGill can be reached at news@collegian.com, or on Twitter @HaleighMcGill.