Palestinian-American Colorado State students proud of identity, encourage tolerance
Dina Alibrahim
August 10, 2014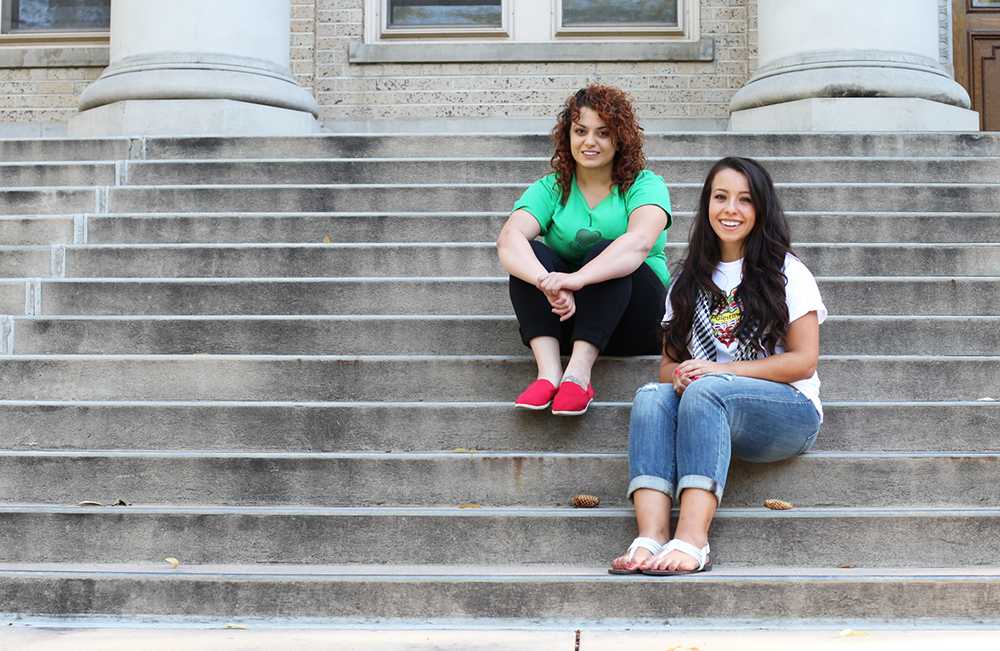 In light of the recent surge of media coverage on the Palestinian-Israeli conflict, Palestinian-American students at Colorado State University, Yasmine Bargoti and Deena Duwaik, reflect on the effects of the conflict on their identity.
"Any human being should feel affected by this conflict," Bargoti said. "Being Palestinian and having roots there magnifies that [feeling]."
Bargoti is a senior in the human development and family studies program at CSU. Bargoti's family was displaced from Safad in 1948, an area that is now a part of Israel. She feels motivated to become a medical doctor one day with hopes of returning to her roots in Palestine in order to help people.
"I feel guilt, I feel like I need to be there and I wish I could do more," Bargoti said.
Bargoti does not have any immediate family living in Safad today.
"Yasmine has a desire to help people and the children of Palestine," said Kamal Bargoti, Yasmine's father. "Third and fourth generations that have moved away from Palestine still have an interest to help Palestinians and have a chance to go back."
The Bargotis believe educating people about the area and its history is important. Yasmine likes to send those interested in learning more links to news sources and videos.
"I wish people would travel more," Yasmine said. "It shocks me how people can generalize all these countries in the Middle East and not open their minds to what is within them."
According to Brad Tyndall, Ph.D., a professor at Colorado Mountain College and former professor at Front Range Community College, focusing on humanity is the answer to living peacefully.
"People are real," Tyndall said.
According to Tyndall, there is more to the conflict than religious differences.
"We're all just a different flavor of ice cream," Tyndall said. "I'm strawberry ice cream and you're vanilla."
Tyndall, who identifies himself as a Christian, wrote the book "Touching God: A Journey, A Guide to Mysticism in Christianity and Islam" about the similarities between Muslim and Christian faiths.
"Religion is about the desire for people to connect with neighbors through peace and love," Tyndall said.
Tyndall, a former Peace Corps volunteer, emphasized the peace and love which he encountered from Muslims while living in Sudan. Today, he gives presentations to provide a more educated picture of Islam to college students and community members.
"(Muslims are) mindbogglingly nice," Tyndall said. "That level of kindness you won't see in America."
Deena Duwaik, a Palestinian student at CSU studying political science and international studies, hopes to one day work directly with Palestinian refugees, because Palestinians are the one of the largest refugee populations in the world, according to the United Nations.
Duwaik's parents were refugees from the West Bank after the war in 1967. She thinks being a Palestinian in the U.S. is an interesting phenomenon.
"Being Palestinian means that you need to be educated on Palestine," Duwaik said. "It comes with an explanation."
Duwaik admitted that in high school she used to tell people she was Egyptian to avoid the stigma and questions raised as part of her Palestinian-American identity.
"People either ask 'where is Palestine?', tell me that it doesn't exist or tell (me) that it's exotic," Duwaik said. "I prefer the third one."
Now, Duwaik proudly represents her Palestinian identity, wearing the Palestinian flag colors of red, black, green and white.
Duwaik said acknowledging both Israelis and Palestinians is important. She believes the conflict stems from more than religious differences.
"Derogatory comments don't change anything," Duwaik said. "Understanding is what's more effective. Ask any Palestinian and they'll tell you they want peace."
Duwaik and Bargoti challenge people who are interested in learning more about the conflict, "Talk to a Palestinian."
Collegian Staff Reporter Dina Alibrahim Fike can be reached at news@collegian.com and Twitter @dnalibrahim.