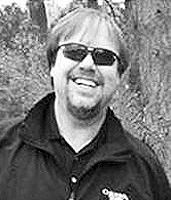 David Gerard (Dege) Hurley died unexpectedly on June 27 at Poudre Valley Hospital. Hurley has lived in Fort Collins for the past 23 years, serving as a lieutenant with the Colorado State University Police Department. 
Known as Dege to family and friends, he was born in Bermuda at Kindley Air Base on Sept. 3, 1963, but spent the majority of his childhood in Colorado Springs. He is survived by his wife of 21 years, Jacki; son, Michael; and daughter, Katie.
Hurley made an impact on everyone he knew, never judging and always remaining positive with his contagious laughter. He is remembered for being a gentle, kind man who loved his wife, kids, family and friends.
Services were held on July 8 at S. Elizabeth Ann Seton Catholic Parish in Fort Collins. In lieu of flowers, the family has requested donations to Michael and Katie's college fund at any First Bank under the Officer Hurley Memorial fund.
Collegian News Editor Hannah Hemperly can be reached at news@collegian.com.