Untangling your headphones: CSU alum founds ThreadBuds company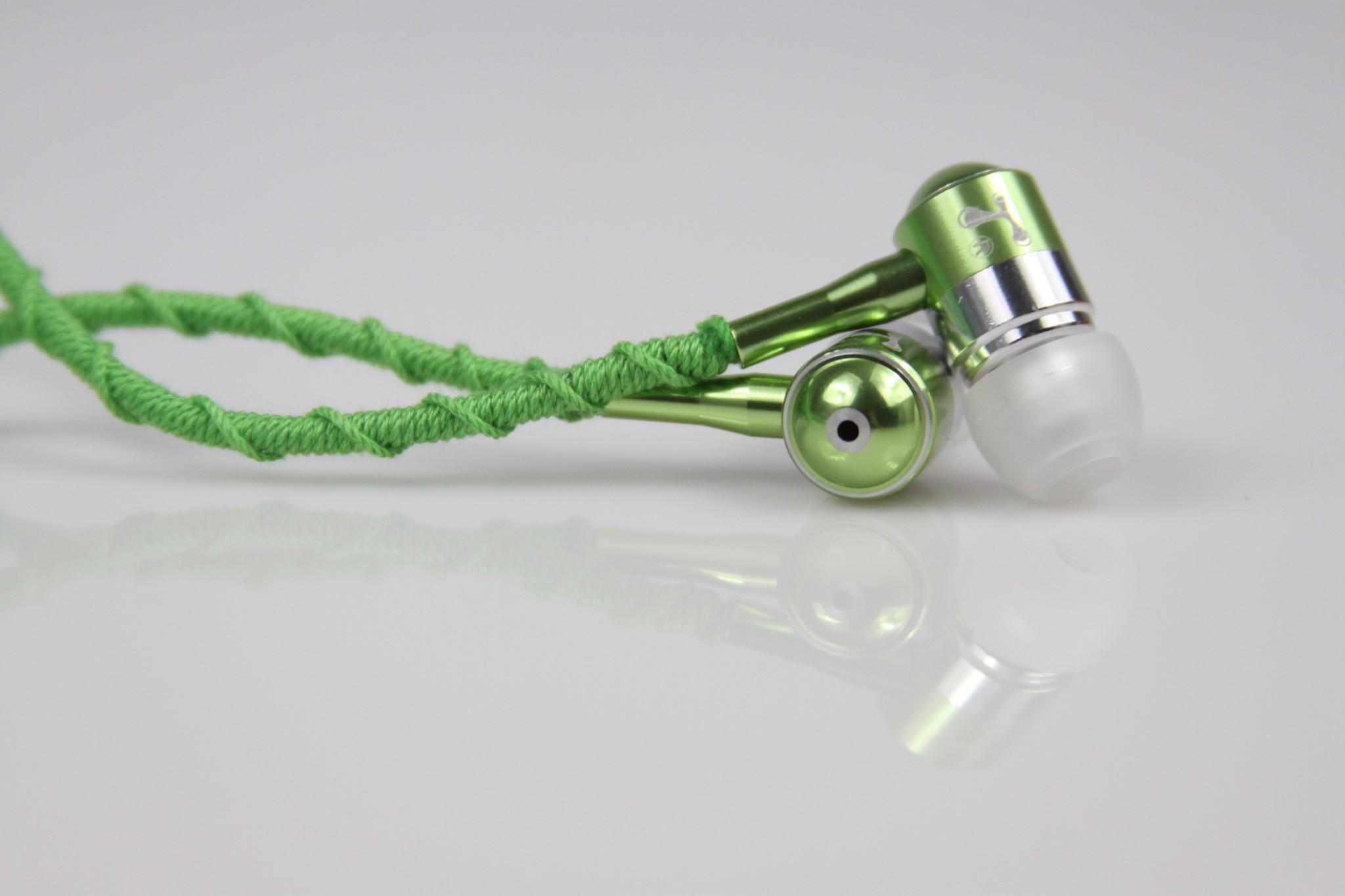 Every student has been there: you reach into your backpack or your gym bag for your headphones and all you pull out is a tangled web of wire. One Colorado State University graduate created a product that will eliminate headphone tangle troubles.
In February, Nick Paradise, a former CSU business major, and his wife Maddie launched ThreadBuds, headphones wrapped in thread that eliminates tangles.
"(They don't tangle) because of the way it is wrapped, and the thread used," Paradise said. "It offers stability to the headphone because the rubber [that it is made with] causes the cord to tangle because it is too flexible."
The idea to start the business came after Maddie made the first threaded headphones over a year ago.
"I was actually sitting in my room, and I used to make friendship bracelets as a kid and my niece had a kit," Maddie said. "I have always been intrigued by arts and crafts. I wanted to make something, but I was way too old to make a bracelet so I just started wrapping the thread around my headphones."
"I figured they wouldn't tangle, and they didn't," said Maddie.
Nick said that he had carried around Maddie's creation for a few weeks, in and out of his gym bag and his work bag, and noticed that they never tangled.
"I run my dad's company, but I wanted to start a business of my own," Nick said. "I wanted to have my own thing and this was a good way to make a side income and make a real business."
Since launching their business four months ago, Nick says that the business has been very successful, with thousands of the headphones being sold.
"It has been so exciting. I am a big dreamer and I am always thinking of starting a business," Maddie said. "I think of ideas all the time, but they usually don't happen, so I definitely didn't think that (ThreadBuds) would become what it is today."
For now, ThreadBuds is advertising their business through word-of-mouth and through social media like Facebook, Twitter, and Instagram.
"We have been pretty grassroots in our efforts so far," Nick said. "Facebook has been huge, and we have been on Fox 4, which helped us locally as well."
"We have also been Tweeted about by celebrities like Jason Whitlock from ESPN and an ex-Royals player and his model/actress girlfriend, so that has helped a lot," he added.
While ThreadBuds are currently only available online, the Paradises are hoping to get them into retailers like Target and Best Buy. They are also trying to make different models of headphones, like over-the-ear headphones, that will also be threaded.
"We are working on a few other products that aren't buds, but will still have the thread-wrap design," Nick said. "We are hoping to launch them within the next year."
For both Maddie and Nick, the process of starting a business with a spouse has been both exhilarating and difficult. Nick said that he was often warned against working with a spouse.
"It has been one of the most fun businesses that I have been involved with," Nick said. "It has been fun to do it with my wife because we will package and drink wine — it has just been a lot of fun."
Maddie agrees with her husband, though she says it is difficult because they are such different people.
"It is interesting and awesome," Maddie said. "We have definitely had our disagreements, but when we met we knew we were so different, but we also run smoothly because of that."
"It has been a learning experience, but great," Maddie added. "It is hard to get frustrated."
The headphones have been successful in their local market, but they are hoping that the headphones become popular in Colorado.
"I would literally cry tears of joy (for tangleless headphones) because I have spent countless hours trying to detangle my headphones," said freshmen human development and famiy studies major Stephanie Holabus. "They would make me so happy."
Each pair of ThreadBuds headphones is $25. To order ThreadBuds or learn more about the product, visit threadbuds.com.
Collegian Reporter Taylor Pettaway can be reached at news@collegian.com.