CSU graduate runs to Vanderbilt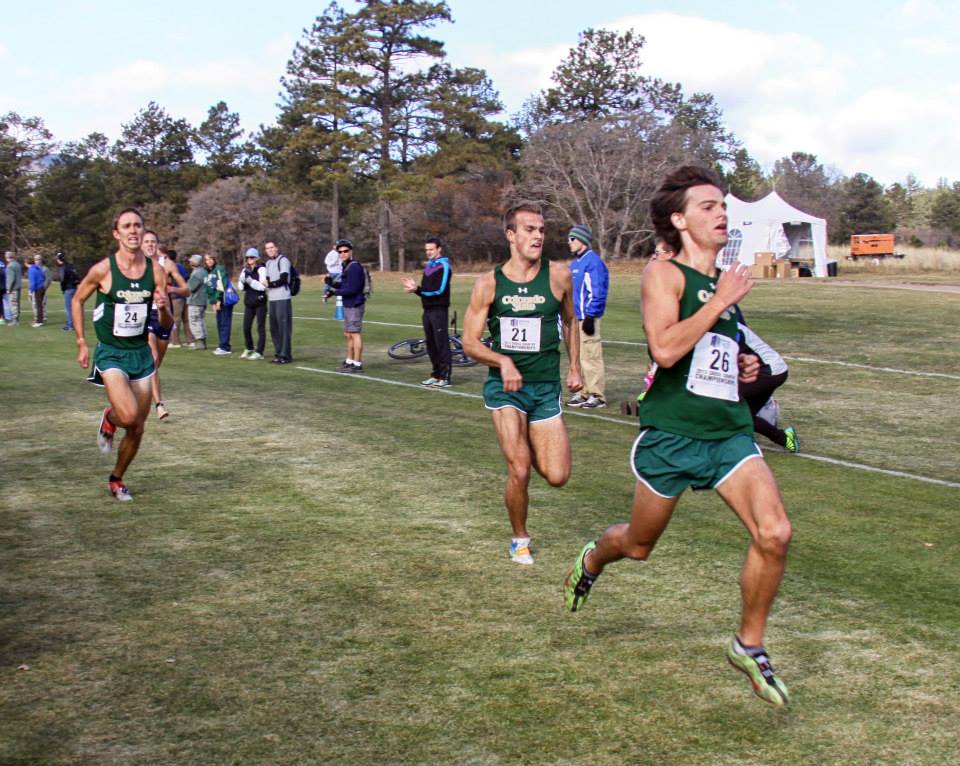 Like the Energizer Bunny, Christian Meyer just does not stop running.
Whether it is on the track, in school, or around the community, Meyer, a graduating CSU senior majoring in biophysics, works around the clock to do his best. And, after graduation, that same effort will be exerted in the research he'll be doing at Vanderbilt University in Nashville, Tennessee.
"I think that there's a strong need for for hard math and hard science to address some of the challenges we face in biology," Meyer said. "One area in particular is called protein folding and when proteins don't fold correctly, major diseases like Alzheimer's occur — my research will be trying to understand why things like that happen."
Two years ago, Meyer began doing research in the lab of Kristen Buchanan, assistant professor in the department of physics, and according to Buchanan, he's been nothing short of outstanding.
"I think he's really going to do great things," Buchanan said. "He's just the kind of person who likes to get in there and to really learn things — he really takes initiative. I know he'll do really well."
Not only has he been going strong in school for the past four years, but according to Art Siemers, head coach of the cross country program, Meyer has also been a superstar on the track.
"Having him on the team has been outstanding," Siemer said. "He's a great guy, really a team leader in his own way, leading by setting an example of balancing school and track and he does it all in the right way."
Now that Meyer has perfected this balancing act at CSU, he's off to showcase it at Vanderbilt. Meyer says he's not planning on competitively running at Vanderbilt and instead wants to focus his time on his research.
"I was so blessed to be a walk-on on the track team my freshman year and it's been an amazing four years to watch the program develop," Meyer said. "But, research is what I want to do and though I'll still run, I won't run competitively."
For him, graduating this year may be the end of his time in Fort Collins, but the fingerprints he's left on the people he's shared his time with here, according to Meyer, will exist forever.
"The greatest legacy you can leave is the people you impact here," Meyer said. "While the awards and the accolades will disappear from every nook and cranny of this campus, the fingerprints we leave when we pause our own story long enough to touch another's reverberate through time with a significance that cannot be understated."
Collegian Campus Beat Reporter Rick Cookson can be reached at news@collegian.com.