The Summit to solve parking problems with garage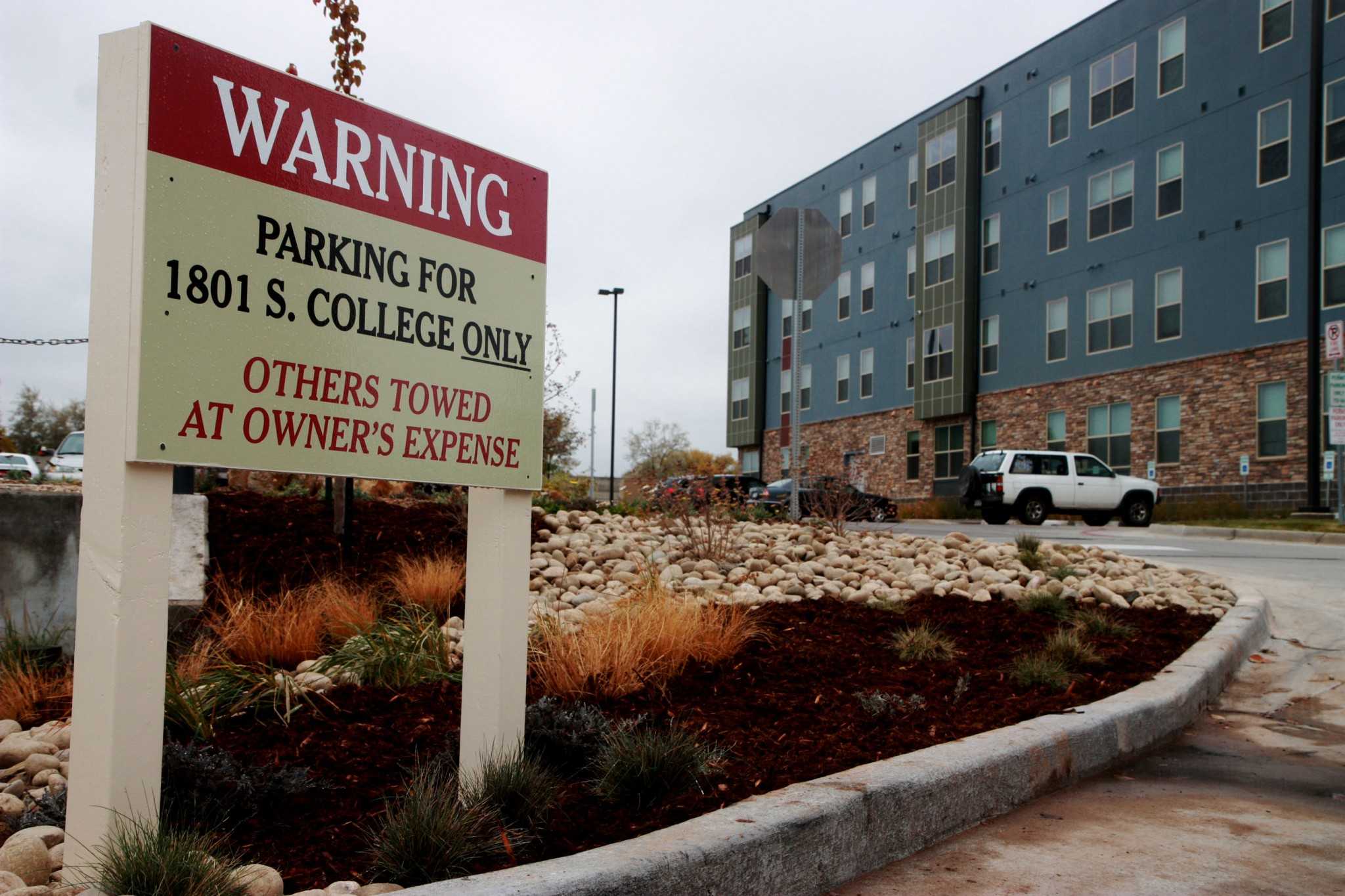 After complaints from residents and neighbors, The Summit on College apartment complex is making an effort to repair its parking deficit.
On March 19, the city of Fort Collins approved The Summit on College's planned four-level parking garage, proposed in a March 5 hearing. The garage will allow for 440 parking spaces, 352 spaces more than are currently available, according to the hearing records.
The Summit on College currently houses 650 residents, although according to a press release from the company, about 30 percent do not have cars.
Construction on the parking garage will begin in May, and will be completed before CSU classes begin in Fall 2014, according to the press release. The garage will be built over the existing parking lot between the complex and Creekside Park.
Jeff Jones, Principal of The Summit on College's development company Capstone Development Partners, said that the parking garage is being built because the complex's initial plan for resident parking was ineffective. Also Jones said the creation of the transfort MAX rapid bus route will benefit residents.
"We had a plan for alternative parking that we felt was sound, but it did not work out," Jones wrote in an email to the Collegian. " We are excited that the MAX BRT will be opening in May and — combined with our new parking garage — we will offer our residents several options for getting around town in whatever way they choose and is most convenient for them."
In Fall 2013 when the complex opened, The Summit on College provided parking for about 40 percent of its residents, according to Jones. This forced many residents to seek parking in surrounding neighborhoods and complexes, risking getting towed.
Sami Hanes, resident at The Summit and CSU sophomore, said that because she has been forced to find parking outside of her complex, she has been towed once and threatened with being towed several times. Hanes' roommate has been towed twice.
Although Hanes said she appreciates the promise of a new parking garage, she doubts it will fix the parking problem that includes a lack of guest parking.
Hanes does not plan to live at The Summit on College again next year, and attributes that decision primarily to her parking frustrations.
"(The parking garage) will help just a little bit, but it will not solve their parking problem," Hanes said. "I think a lot of people will still be without parking that live here, and I think that they will not be able to cover the guest parking at all."
Collegian Policy Reporter Ellie Mulder can be reached at news@collegian.com.