Six percent of CSU students abuse prescription drugs like Adderall, Ritalin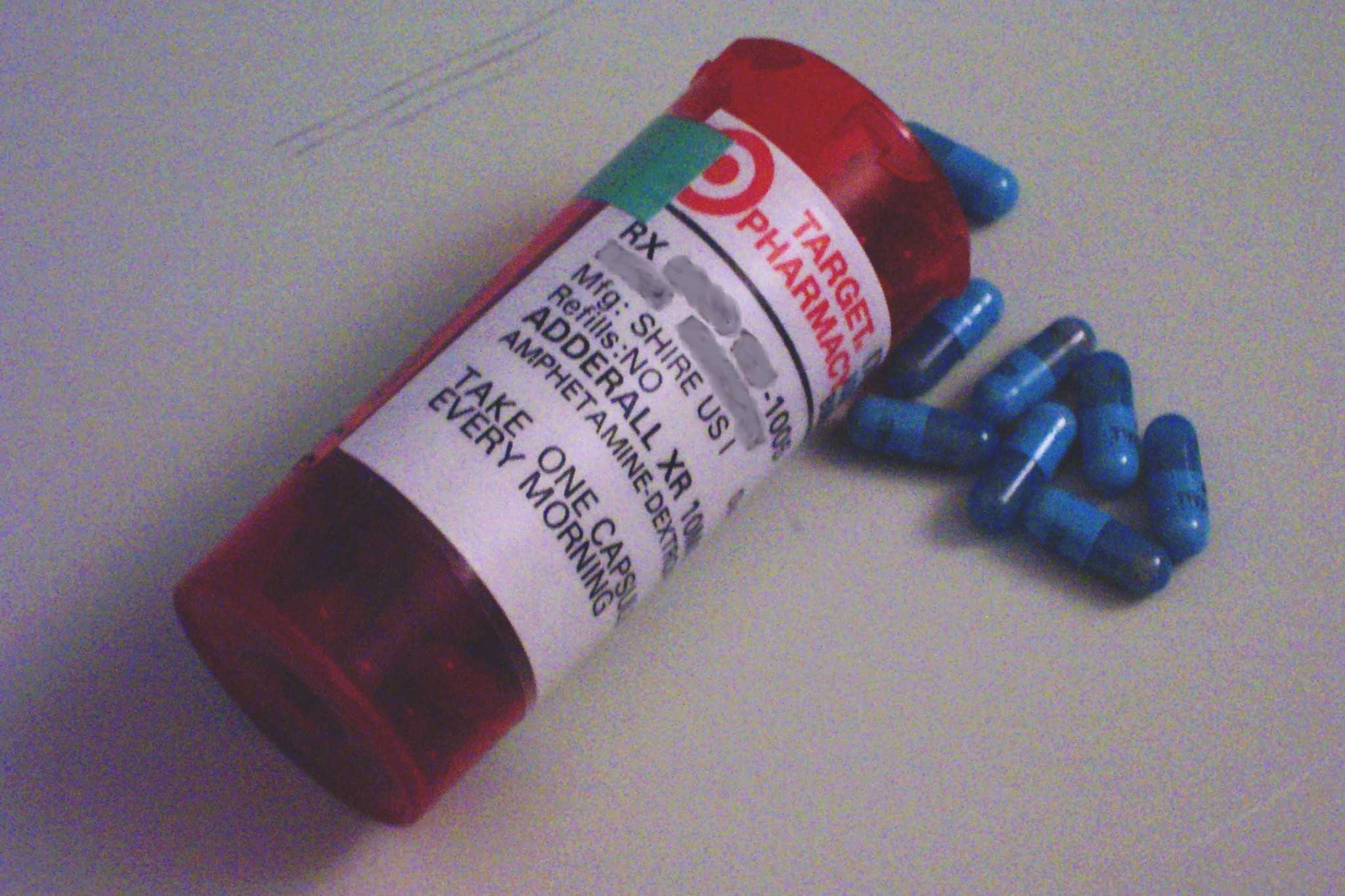 Editor's note: The identity of some sources cited in this article have been modified to maintain their anonymity.
Everyone has been there before, a test or a paper sneaks up on you and suddenly you are pulling all-nighters to try and finish your assignments. But right around the 2 a.m. mark you start to get tired. Some students may down a coffee or a RedBull, but others pop prescription drugs.
The use of ADD and ADHD medications such as Adderall and Ritalin can be popular with some with college students because of their use as a "study drug." Some people take them because of the euphoric high that the stimulants provide, however, it has dangerous effects for those who do not have ADD or ADHD.
"People feel like (ADD/ADHD medication) helps them concentrate and focus and, again, if you are going to pull an all nighter and you feel like you don't have time, they will keep you awake longer," said Andrea Coryell, assistant director of Alcohol and Other Drugs with the Colorado State University Health Education and Prevention Services. "I think that people think they are safer because they are prescription drugs, but because they aren't prescribed to you and you don't necessarily have the condition that it is used to treat, it isn't really a safe alternative."
Though many students may think prescription abuse is off the charts, it is not an epidemic at Colorado State.
According to the National College Health Assessment given every other year, CSU's rate for prescription drug abuse is only about 6 percent, which is comparable to the national average.
"It doesn't seem to matter what type of substance it is, but people always overestimate how much their peers use and do," Drury said. "So alcohol, STIs, marijuana, etc., people say that everyone is doing these behaviors (as a way) to normalize it."
However, the Health Network is still monitoring the prescription drug use at CSU.
"It's important to keep track of it so it doesn't sneak up on us, prevention is always more effective than intervention," Drury said.
According to Coryell, the ADD and ADHD medications' effects on the brain are similar to those that occur if someone uses methamphetamine — a higher heart rate, high blood pressure, and in some severe cases, heart attacks, seizures and strokes.
When Smith took Adderall her freshman year as a study tool, she experienced similar effects from the drug.
"I only do it when I screw up big time and I have to and there is no way around it," Smith said. "When I took it for midterms, I was at the library and I was just shaking and I didn't feel good, like I had too much caffeine and my heart was beating really fast. It was weird, I didn't like it."
Jones also expressed similar desires to use the drug when her studies got too difficult. She remembers her freshman year, when she needed a good grade on a biology so that she wouldn't fail the class. She decided to take Adderall to stay awake.
"It is a seriously tuned-out feeling," Jones said. "It would be like full-out concentration. Honestly, it is scarier to fail a test than to (take Adderall)."
CSU's Health Network is attempting to fight this image that ADD and ADHD medications are good to use for studying. Their solution is starting programs with CREWS, the network's peer educations team. The programs will look at how best to educate students on the dangers of prescription drug abuse.
At the moment, the program is just in the early stages, but CREWS is trying to gather a lot of information through research and focus groups to determine what the best methods would be for programming for education on the dangers of prescription drugs.
The funding for the project came from the John Hunter Hauck foundation, an organization founded after two parents lost their son when he overdosed on prescription drugs mixed with alcohol.
"(John's) parents are passionate about getting people comfortable with helping and raising prescription drug awareness, because though they are legal, they are very dangerous," said Katelynn Drury, a CREWS peer educator. "Death from prescription drug complications, whether that be mixing with alcohol or not, causes more deaths than cocaine and heroin combined, even though it is an illicit drug."
"We want people to understand the dangers, and, yeah, you may have to stay up late and study, but maybe let's not take that, let's have some life skills like time management and things like that," she added.
Taking ADD and ADHD pills as a "party drug" in order to stay awake longer in the night is another dangerous use for the medications. Coryell says that mixing the stimulant with a depressant like alcohol can negatively affect the body.
"So all on their own, if it isn't your prescription, it is bad already, and if you are mixing it with other substances, then it can be more dangerous," Coryell said. "Mixing a stimulant with alcohol, which is a depressant, and it confuses the body. What it does is that you are drinking more than what you typically would because you are turning off those natural signals that the body has to slow you down or stop you from drinking more so you are going to stay up and drink and drink and drink when typically you wouldn't be able to do that."
Drury says that the dangerous part of it is that as your blood alcohol level rises, instead of allowing the body time to metabolize the alcohol and clear it from your system, you continue to drink because you aren't feeling intoxicated.
The Health Network suggests that those who do have a legitimate prescription for ADD or ADHD medications keep their medications to themselves and not share them with others. People should also keep them in a safe place where others cannot readily take them.
For more information on prescription medication education, contact Drury at crews@colostate.edu or visit the CSU Health Network.
Collegian Reporter Taylor Pettaway can be reached at news@collegian.com