Popularity brewing for fermentation major at CSU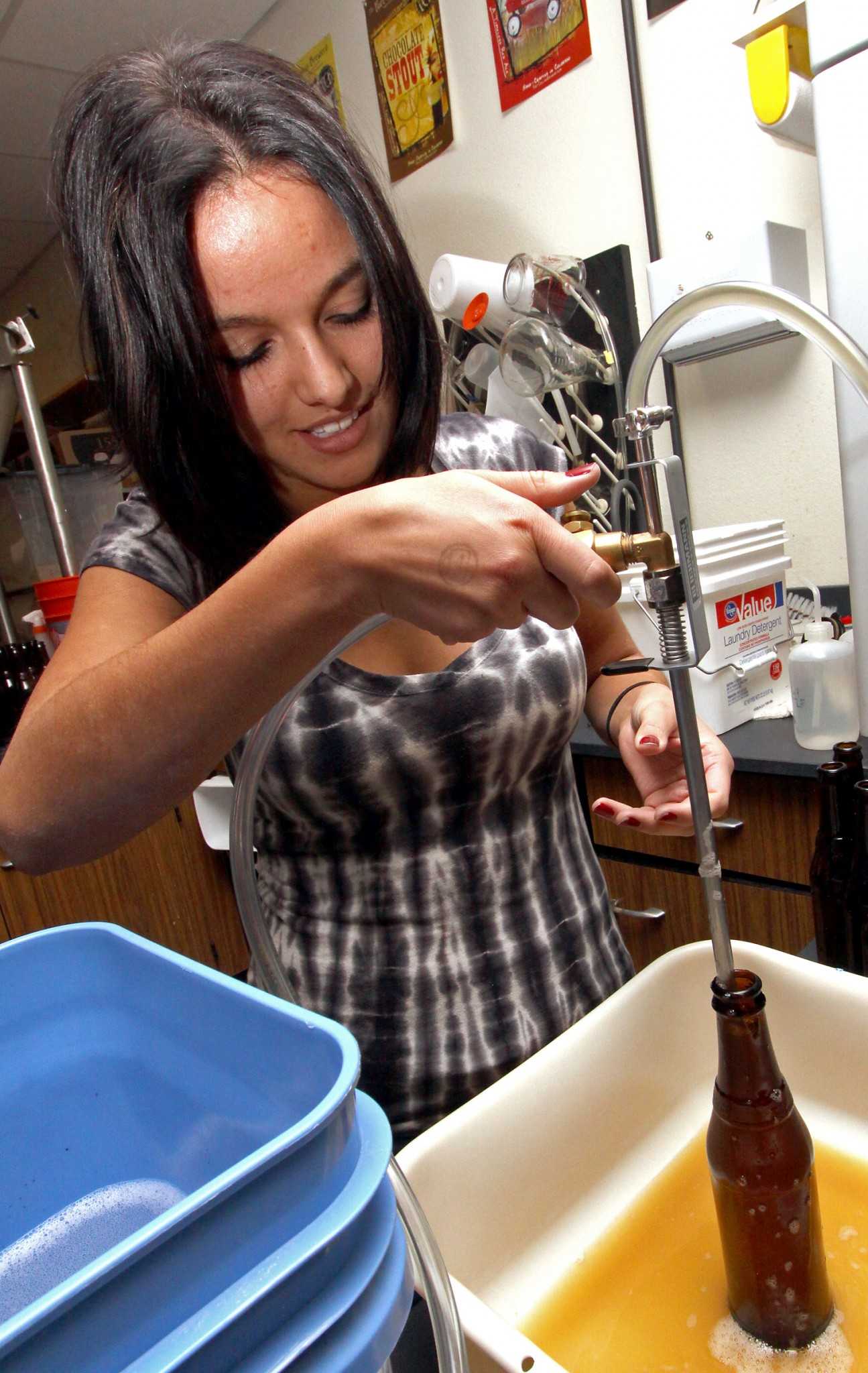 There is no question that Fort Collins is a beer town; breweries like to make it, we like to drink it. And, Colorado State University provides the opportunity to major in it, too.
The Food Science and Human Nutrition department is working to develop a new major, Fermentation Science and Technology, which encompasses the production and science of fermented products such as beer, cheese and vegetables.
The program is about four years in the making, and started when four faculty members in the food sciences department decided that CSU needed a unique major like this one.
"Because of CSU's location in Colorado, there were a number of breweries (and other fermented food industries) located nearby, like bread companies and local producers of sauerkraut and kombucha," said Marisa Bunning, one of the professors who developed the program.
The idea came from Jack Avens, another professor involved in the program, when he developed a brewing science and technology class.
"It was a successful class and students were enjoying the class and many of them were finding employment in the brewing industry after they graduated, partially based on taking that one class," Bunning said.
The process to start a fermentation major began in 2010, and was approved by the CSU Board of Governors in 2012. Because the University wanted this program to begin as quickly as possible, the first students enrolled in the major in fall of 2013.
"I joined because it sounded interesting and something different from the usual path people take," said Travis Quach, a sophomore fermentation sciences major. "I also have been interested in the manufacturing aspect of things, so I figured fermentation would get me into that type of field."
With over 30 students enrolled in the major, Bunning sees the program increasing its numbers over the years.
"(Right now) students are coming at a time when we don't have a finished lab to show them, and we can't introduce them to the instructors who will be teaching because we don't have all the courses developed, so they are coming with a belief in us that we will develop this," Bunning said.
However, this doesn't deter food science major Jeff Frankenfeld, from enjoying his time with the major.
"It has been interesting," Frankenfeld said. "There is a lot of hands-on work and it has been beneficial because you meet people in the industry."
Health is one of the aspects that Bunning says makes CSU's fermentation program unique to other universities' programs.
"Since we are in the Department of Health and Human Sciences, health is one of our emphasis as a major, both from a fermentation standpoint, like gut health," Bunning said.
The fermentation sciences major still has a long way to go. Classes offered for this major range from beer analysis to newly added fermentation microbiology, however the major has not developed all of its courses.
Because it is still in the beginning stages, the faculty members in charge have also not been able to fully develop the curriculum for the fermentation sciences major.
"It has been difficult with the lack of classes," Frankenfeld said. "They have been developing them on a year to year basis, so you have to wait until the classes are developed and wait to take them."
Getting the curriculum developed is the top goal for the faculty members. According to Bunning, making sure students graduate in the normal four-year period is the main focus.
Another problem that Bunning and other faulty members have is the funding for equipment. With the need for a specialized laboratory facility, and no funding for it from the school, they have turned to donations from various industries.
"The great thing about this major is the potential to collaborate with industries in this region to help train students who will go on to work in those industries," Bunning said. "We eventually hope to have a research program here that might be able to address problems that those industries face, so it is a nice give and take situation."
These same industries are the places where many of the graduated students will apply after they complete their degree. With a fermentation degree, they can get jobs or start their own business in food industries such as yogurt or cheese, they can go into quality control or quality analysis and control, they can research development of products or they can get a job involving microbiology.
And, of course, they can go into the brewing industry.
"I want to get a career in brewing," Frankenfeld said. "I currently work for one, but I want a job in the production side."
"This program gives you quite a bit of preparation (for the job industry)," he added. "We meet with brewers from all over. It is a good form of networking."
For more information on the fermentation sciences major, visit their website here. 
Collegian Reporter Taylor Pettaway can be reached at news@collegian.com.