Local company earns over $80,000 from Kickstater campaign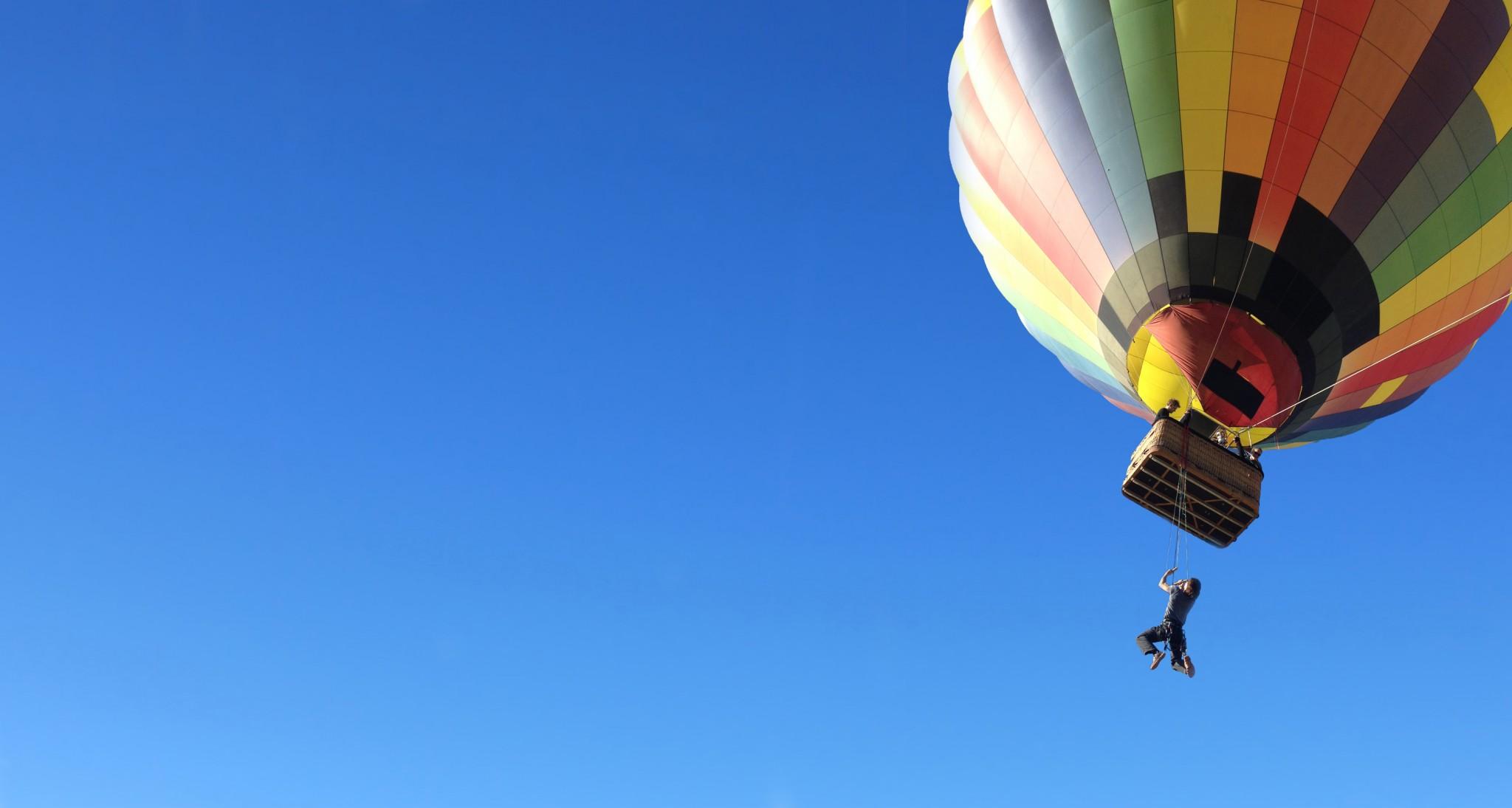 Making over $80,000 in 34 days sounds pretty good; especially when that's over three times your original goal.
"Of course we wanted to achieve and surpass our goal, if possible. So to see it get to this point is extremely exciting and we hope we can continue to keep it growing in our remaining few days," said Dan Vinson, co-founder of the Wild Gym Company and co-creator of monkii bars.
According to their Kickstarter page, monkii bars are a "lightweight and ultra-portable suspension training tool that ignites adventure and enables you to work out anywhere." Essentially they are two hollow bars attached by a Spectra suspension line – Spectra is a strong, lightweight material used for rock climbing slings.
The basic idea is that monkii bars allow for limitless workouts that can be used at parks, playgrounds, on campus, even on a backcountry hike.
The idea came from best friends and co-creators Dan Vinson and David Hunt, who each brought unique workout experience to the team. Back in 2009 Vinson was a backcountry ranger in Sequoia National Park and built a "gym" out of logs and rocks.
At the same time, Hunt was a Peace Corps volunteer in Ethiopia paying $2 a month to workout in a field of old car parts.
"Both of us had these unique experiences and both of us had pretty great success in these workout environments," Hunt said. "We realized that you don't need a gym after all."
Initially when the Wild Gym company was started the goal was to create outdoor workout equipment at pre-existing parks. When that didn't take off, they came together at Vinson's brand new empty apartment in Boulder with some random supplies and started thinking.
According to Vinson, Hunt was holding a rod of bamboo in his hands and when he asked about putting a suspension line inside the rod, the light bulb went off and monkii bars were born.
After failed pitches to investors, the team decided to head to Kickstarter.
"Kickstarter was kind of a last resort," Hunt said. "We thought that maybe we'd been delusional this whole time and that we'd try this and either fail miserably and move on or be successful. Luckily the latter happened and we were validated."
Part of the success of the Kickstarter can be attributed to Eric Gill, a senior graphic design major here at CSU who works as the team's chief graphic designer and digital media man. He was working on the Kickstarter for a month leading up to the page going live and says he's hugely surprised by the success.
"When the idea first came up I thought that they would probably barely make their goal," Gill said. "But when it launched at they made thousands of dollars in one day that's when it hit me that people are serious and they were going to be really successful."
The team also says they owe a lot to CSU and the New Economy Venture Accelerator program that Hunt and Vinson participated in when Hunt was an MBA student here.
"The resources and help and encouragement we received through CSU was a huge help and motivator for both of us," Vinson said.
Monkii bars will be funded this Sunday, April 6. At press time they have $88,287 pledged from 779 backers.
Collegian Diversity Beat Reporter McKenna Ferguson can be reached at news@collegian.com.