Fort Collins Roller Derby Girls skate for a cause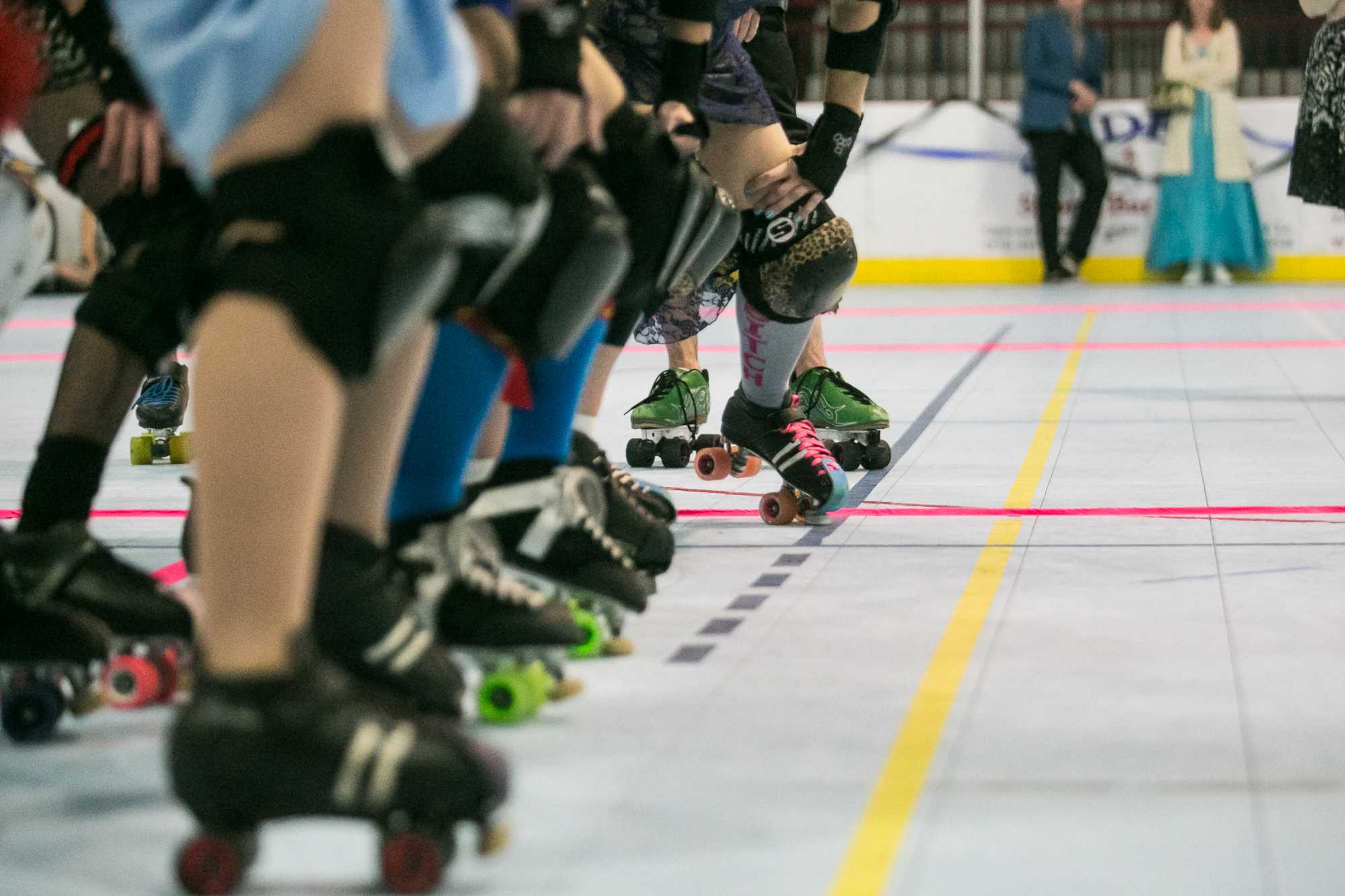 The atmosphere is upbeat as the audience cheers and boos while watching women hip check each other across cement floors. The Fort Collins Girls Gone Derby team skated for a cause this weekend and a portion of the proceeds from their ticket sales went to the Larimer County Food Bank.
Each team is comprised of four blockers and a jammer. The blockers must not let the other team's jammer pass. If they do, the jammer receives points for every blocker they surpass. As soon as the jammer breaks through using agility, speed and very often hip checks, they skate in the lead until they attempt to break through the group of blockers again.
"I love the strategy of the game,"said Katie Unitt, a blocker for the Slaughterhaus girls. "You're on defense one second but then we can block a jammer from getting through and immediately help ours get through. The only way we can score is getting our jammer to pass their team as many times as possible."
The game is fast paced and always moving. Within the first five minutes of their Saturday game against Northern Colorado rivals, the Greeley Slaughterhouse Derby Girls, the Greeley jammer scored 23 points, meaning she surpassed the Fort Collins team almost five times. However, at half time Fort Collins took the lead 75 to 44.
It is an intense sport but it has been a blessing to many, according to Molly McGuire, a Fort Collins Derby Girl skater of two years.
"Being part of the Roller Derby was one of my best life choices. I was never really an athlete, but this gave me an outlet that was fun, intense, with such a great group of women," McGuire said.
Every game has a story to tell and often times the bruises you acquire help tell that story, according to Fort Collins skater Melissa Campbell.
McGuire explained that the group has grown drastically over the past 8 years. They consistently have about 50-60 skaters, all of whom make up several club teams and an A-team which travels to compete.
"We are becoming more professional and definitely becoming more known. Our A-team was in Washington recently at the Wild-West Derby Tournament," McGuire said.
Collegian Reporter Josephine Bush can be reached at news@collegian.com.