Fee increase vote postponed at Student Fee Review Board meeting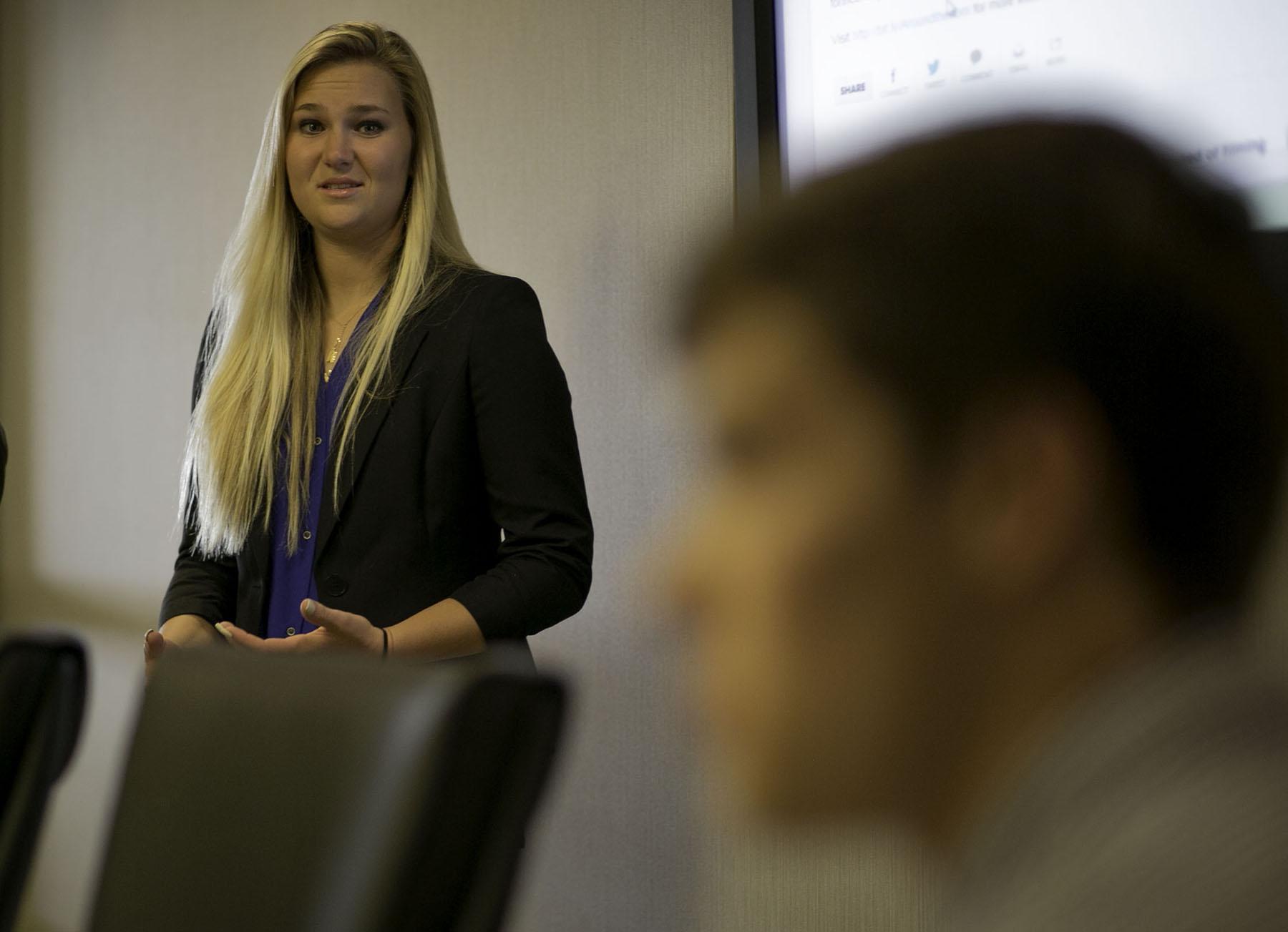 At a meeting Tuesday night the Student Fee Review Board postponed voting to increase student facility fees by $5.75 per credit hour, following board discussion and a presentation by President Tony Frank. The vote was delayed with the stipulation that it must occur during SFRB's April 29 meeting.
If approved by SFRB, the fee increase will be forwarded to the Board of Governors for approval before being implemented as part of Frank's official budget. The University Facility Fee Advisory Board proposed the fee increase to SFRB on March 15.
The fee increase, which for a 15-credit student amounts to an additional $86.25 per semester, would fund two major campus construction projects. The increase would allocate 24 cents of the $5.75 fee increase for a Natural Resources Auditorium, covering all of the $2.1 million required to pay for the Warner College of Natural Resources Addition. The remaining $5.51 would be allocated for 70 percent, or $57 million, of an $81.6 million new biology building.
"I came in here thinking that I had my mind made up, and I'm going to be completely honest, at this point I don't — which is not a good place to be," said SFRB member Kohl Webb before voting to postpone deciding on the fee increase. "At this point I think I would abstain, because I can't decide."
The meeting's discussion included a Q&A with CSU President Tony Frank who urged the SFRB members to approve the fee increase, allowing both building projects to move forward — although he primarily addressed the be new biology building.
"I am here to tell you that the University, I think, will be tremendously helped by the addition of the (biology) building, and I think this fee is the most appropriate way to fund it," Frank said. "One of the tremendous benefits of attending a (comprehensive research institution) is that your degree carries with it the value of all of the graduate programs, all of the research, all of the discovery, all of the tremendous faculty members that are researching, that an undergraduate institution alone wouldn't necessarily have… the faculty in the Biology department do incredibly important work… and that adds value to the degrees that you'll earn (and) that the people who come after you will earn, and it adds value to the degrees of alumni who have come before you."
SFRB will vote to either approve or deny the proposed fee increase during their April 29 meeting at 4:30 p.m. in the conference rooms above the rec center.
Collegian Reporter Ellie Mulder can be reached at news@collegian.com