CSU student writes play, donating proceeds to Mental Health America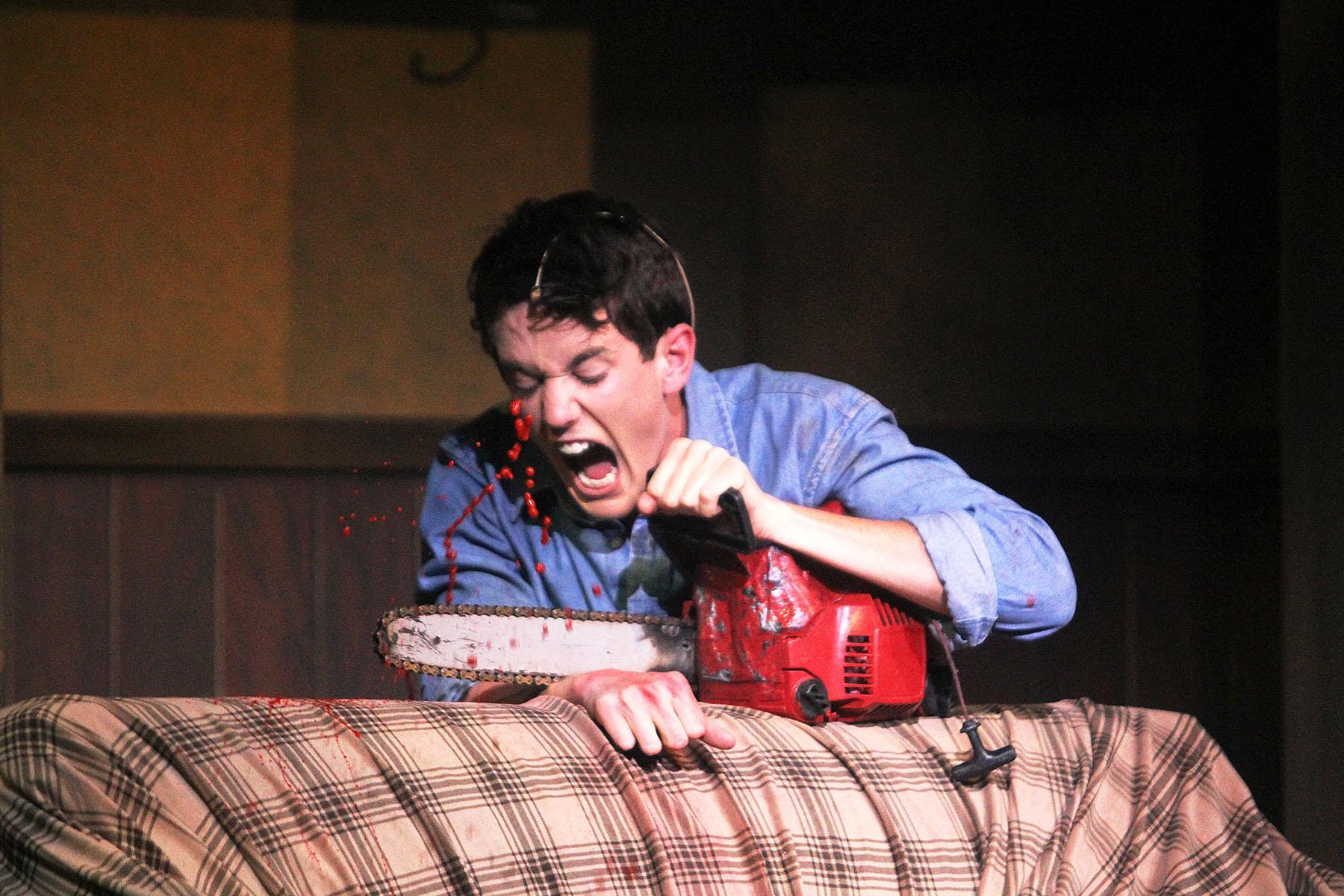 On May 7, Seth Klusmire's vision will finally come together when his original play, "Doctor," premiers at the Community Creative Center.
"Doctor" is set in 1955 and follows a woman named Lory, who must have an operation to save her sanity.
Klusmire, a senior theatre and history major at CSU, came up with the idea to write his own play during his junior year of high school while he was in the hospital recovering from abdominal surgery.
"I was trying to make something positive out of my experiences," Klusmire said.
"Doctor" took two years to write and is entirely produced and performed by students, with some help from alumni, including producer Roger Miller.
"It should be a really interesting experience," Klusmire said.
Klusmire's biggest inspiration for the play was jazz musician Cab Calloway, whose music starts and ends every scene in the play. Other sources of inspiration included Greek mythology and German actor Klaus Kinski, who shares similarities to the main character in "Doctor."
"It's nerve wracking getting it on stage but very, very exciting as well," Klusmire said. He described the nearing of the premier as incredibly terrifying, but he said he trusts everyone who is involved.
One key member of production is Amy Garland, a junior theatre and interior design major. She is also the stage manager and scenic designer for "Doctor." She has been involved in many shows at CSU, but "Doctor" is her first time working as a scenic designer and her first show that is not through CSU.
"The biggest difference is we aren't doing the show on campus," Garland said.
The play is not affiliated with CSU, aside from some help from the theatre department. The goal was to find a space outside of the UCA as a way to connect to a broader audience.
"We wanted to reach out to more students than just those who are comfortable with the UCA," said Emma Schenkenberger, a junior business management and theatre performance major at CSU, who is handling publicity for the play.
As a result, "Doctor" will show at the Community Creative Center, which is an art gallery that is being transformed into a theatre.
"It kind of all fell into place, which is really great," Schenkenberger said.
In addition to being entirely student produced and taking place at the Community Creative Center, another unique component of "Doctor" is that all of its proceeds are going to charity.
May is Mental Health Awareness Month and, fitting with the theme of the play, which is about a woman in a mental hospital, all proceeds will go to Mental Health America.
"It was really natural for that to be the cause we were donating to," Schenkenberger said.
The team has already reached its initial goal of $1,500 through its indiegogo fundraising page, which opened at the beginning of March. Although tickets are free, donations will be accepted both online and at the showings. The end goal is to donate between $2,000 and $3,000 to Mental Health America.
Schenkenberger also helped to organize Greek Night, which will take place on May 7. Members of the sororities and fraternities at CSU are encouraged to attend the show, as a way to support Mental Health Awareness Month
"We are trying to get a handful from each sorority and fraternity to come," Klusmire said.
Schenkenberger wants students to know that the play was initially created to connect students to the theatre community, with the cause as an added benefit.
"The number one goal of the show is to bring theatre into the community and make it more accessible," Schenkenberger said.
Schenkenberger said that she has seen a lot of passion from those who are involved in producing and performing "Doctor."
"A lot of people have put a lot of time and love into this," Schenkenberger said.
"Doctor" will play from May 7 to May 10 at 7 p.m. at the Community Creative Center, located at 200 Matthews Street in downtown Fort Collins. Tickets can be pre-ordered at doctor.brownpapertickets.com, or purchased at the door if shows are not sold out.
For more information or to donate to the cause, visit www.doctorproduction.squarespace.com.
Collegian Reporter Maddie Buxton can be reached at news@collegian.com.