CSU researchers use stem cells to repair tissues, regenerate bone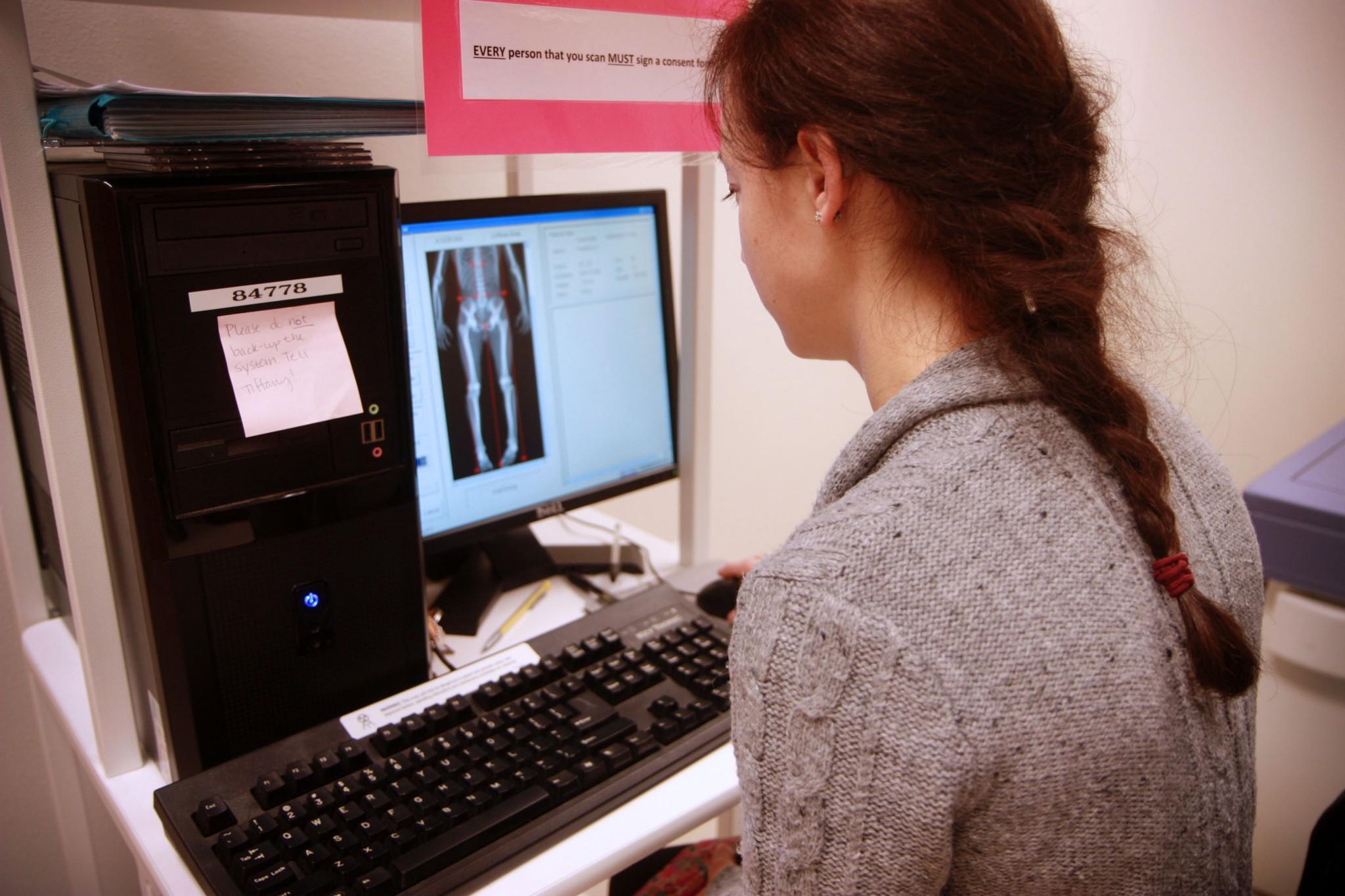 Nicole Ehrhart was volunteering at a children's cancer camp, working with kids diagnosed with cancer and some who had lost limbs to bone cancer, and realized the research she was doing at the CSU Vet Teaching Hospital (VTH) might be able to help.
Ehrhart studies stem cell therapy which re-grows bone in dogs.
"I started to see that there was a big link between humans and animals, and that probably forward progress would be a lot quicker if we applied what was going on in both species and worked together," Ehrhart said.
Ehrhart explained that every tissue in the adult body has what are called mesenchymal stem cells (MSCs) that are best at turning into connective tissue, bone and ligaments. Ehrhart explains that normally bone heals very well on its own and has incredible regenerative properties, but only to a point.
"Stem cells are a therapy that can help bridge the gap. They can actually regenerate tissue in both muscle and bone where you couldn't do it any other way," Ehrhart said.
Ehrhart said that when it comes to regeneration after cancer, things get tricky, because there is a risk of the cancer coming back. But, ways to circumvent this problem are being actively researched.
Other stem cell research at CSU focuses on the ability of these cells to promote the body's own innate healing abilities. Steven Dow uses MSCs to treat dogs and cats with chronic diseases in the liver and kidney, respectively.
In a chronic disease, the body's immune response can cause a lot of damage to a tissue through inflammation, according to Dow.
"The organs are being destroyed by inflammation, so we're using the stem cells to suppress that inflammation," Dow said. He explained that the stem cells release factors which promote healing in these tissues by suppressing the body's immune response.
Dow said that even now, stem cells are being used in humans to repair tissues in joints and heart muscle that results from heart attacks. He said that the veterinary patients and human patients both benefit from the research at CSU.
"With companion animals, diseases that are very similar to what you and I get are more likely to give us an answer that is predictive of what's going to happen in people," Dow said.
A lot of the orthopaedic application for stem cells in humans came from research at CSU. Lori Goodrich, who uses stem cells to heal musculoskeletal injuries in horses, explained that human doctors often look to horse research as a template for the possibilities of stem cell therapy.
Goodrich uses stem cells in much the same way that Dow does, but in joints, ligaments, and tendons. She has been doing stem cell research for seven years at CSU, and depending on the severity of the injury is able to completely repair the tissue in 70 to 80 percent of cases.
"(The goal of) regenerative medicine is to get the body's own tissues to become just as strong as before the injury," Goodrich said. "It's been a fun and very exciting field to be part of."
Stem cell research has a long way to go before it is able to completely regenerate tissue, but strides are being made and every success is improving lives.
"I tell my graduate students, 'I know you guys are sitting up here looking under a microscope all day, and it may not feel like you're making a difference, but come (to the clinic) with me for an hour… this is why we do what we do,'" Ehrhart said.
Collegian Science Beat Reporter Remi Boudreau can be reached at news@collegian.com.