CSU alumnus Ryan Avery tries to break a Guinness World Record on campus
In an attempt to break the world record of book signings for the release of his new book, "Speaker, Leader, Champion: Succeed at Work Through the Power of Public Speaking," Ryan Avery sat in CSU's book store for 10 hours Wednesday and signed a total of 1,268 books.
Ryan's goal was to sign 5,000 copies to beat the previous record of 4,649.
"My wrist is feeling nice. I'm good," Avery said with a laugh.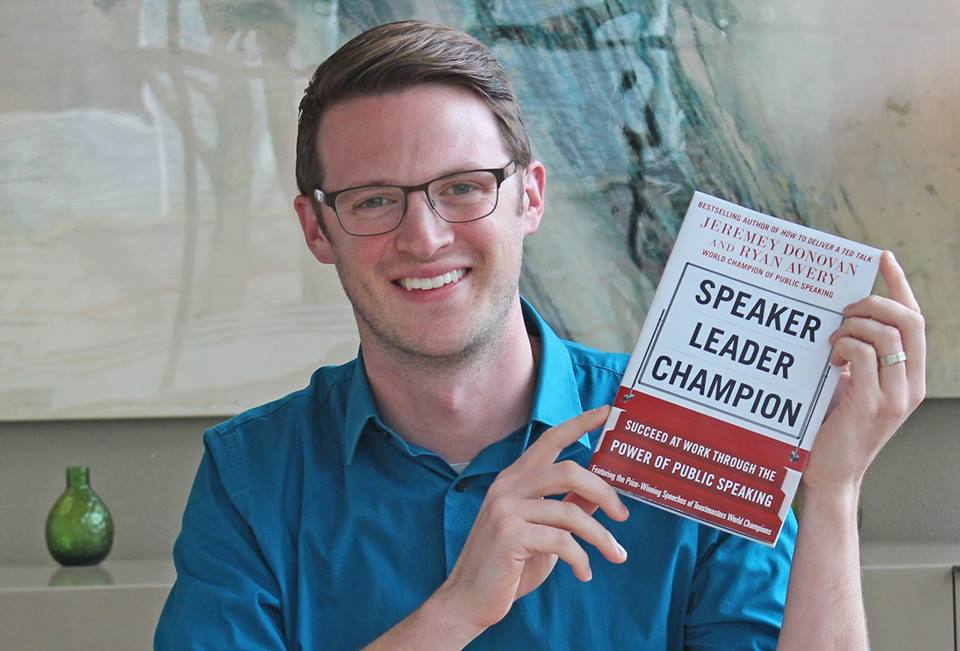 All profits from the books sold went to benefit CSU students.
"Ryan is a 2009 CSU Alumni. He wanted all profits to benefit first generation students, like himself," said Avery's wife, Chelsea Avery.
At the age of 25, Avery was the youngest speaker to become the World Champion of Public Speaking. Since his victory in 2012, Avery worked to help professionals improve their communication. His book encompasses his methods for improved communication skills.
"It is hot off the press," Chelsea said. "He wrote this book to help our generation — 20- to 30- year-olds — to help communicate."
Ryan is on a signing tour including the cities of Austin, Texas; Palm Springs, Florida; and Albuquerque, NM. According to Chelsea, the book has only been available for purchase for about two weeks.
"Everyone we've interacted with has been fantastic," Chelsea said.
There was a live stream of video setup and witnesses required to keep track for Guinness records. Two witnesses who are in good standing with the community attended the event.
"We are witnesses and our job is to talley everyone who comes through," said witness Tobey Yadon.
Alpha Kappa Psi was a supporter in the book signing event.
"Ryan reached out to our president," said volunteer and sorority member Kelsea Rutledge. "These last few weeks we've been working with Ryan to help spread the word."
Avery was grateful for the support he received during the book signing.
"We had over 100 event volunteers," Avery said. "Some people bought like 20 books."
Volunteers helped draw attention to the event in the plaza, moved books and brought friends to the event.
"We don't have the numbers we want, but it's going well," Rutledge said.
While signing, Avery shared a concept from his book.
"You don't need an IQ — you need an 'I will,'" Ryan said. "I'm not the smartest guy in the room, but I have the right to say 'I will.'"
Collegian Reporter Stephanie Mason can be reached at news@collegian.com