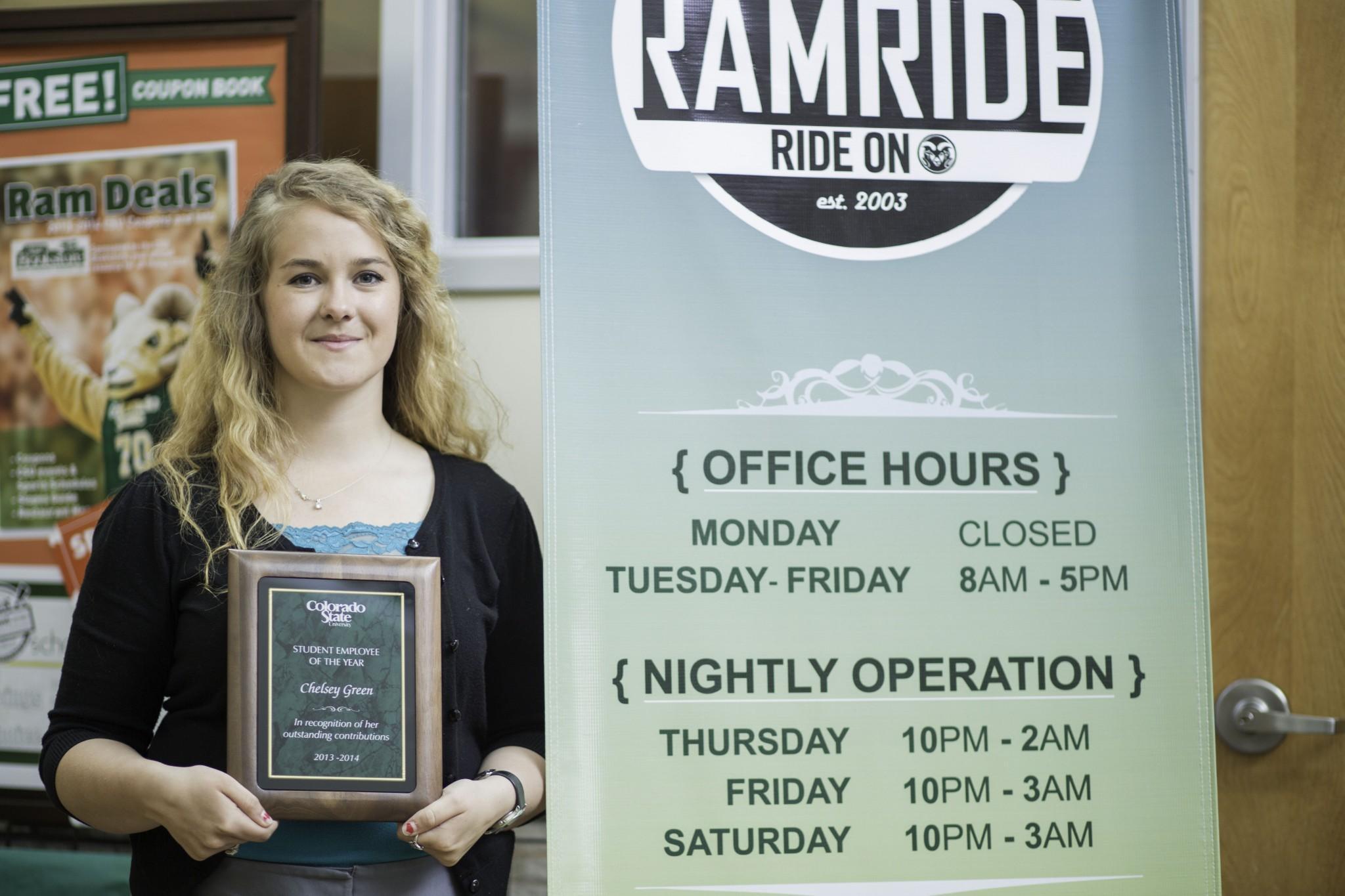 Cupcakes, a plaque, several gift certificates and the chance for state and nationwide recognition came with the title of CSU employee of the year, given to Executive Director of RamRide Chelsey Green.
"I feel very honored because there are a lot of students giving back to CSU, so for me to be recognized for what I'm giving to CSU means a lot," Green said. "I've really tried to serve the CSU students and lead RamRide to new heights."
Green was nominated for the award by her boss, Lindsay Mason, who is the program coordinator in the office of off-campus life. Mason wrote a nomination explaining that Green's level of commitment to the university is unsurpassed, and that she is more motivated, professional and responsible than others.
"Ms. Green has been given a huge amount of responsibility and has risen to the challenge," wrote Mason in her letter. "Chelsey also has a contagious positive attitude and demeanor…(and) brings great energy to the RamRide staff."
Green has implemented or modified 32 programs within RamRide this year in an effort to reach more students with better service, including establishing the RamRide advisory board, restructuring the department and providing more opportunities and events for volunteers. She emphasized that she did not complete these projects alone.
"It's not just me doing the work, its the entire staff," Green said. "I'm very thankful for the countless other people who have put in a lot of work to make RamRide as successful as it has been this year."
Each year, the employee chosen for this award goes on to compete for university employee of the year across the state. If Green wins the statewide competition, she will be considered on the national level.
Collegian Reporter Caitlin Curley can be reached at news@collegian.com.