Badhesha/Lyle "Innovation geared towards you"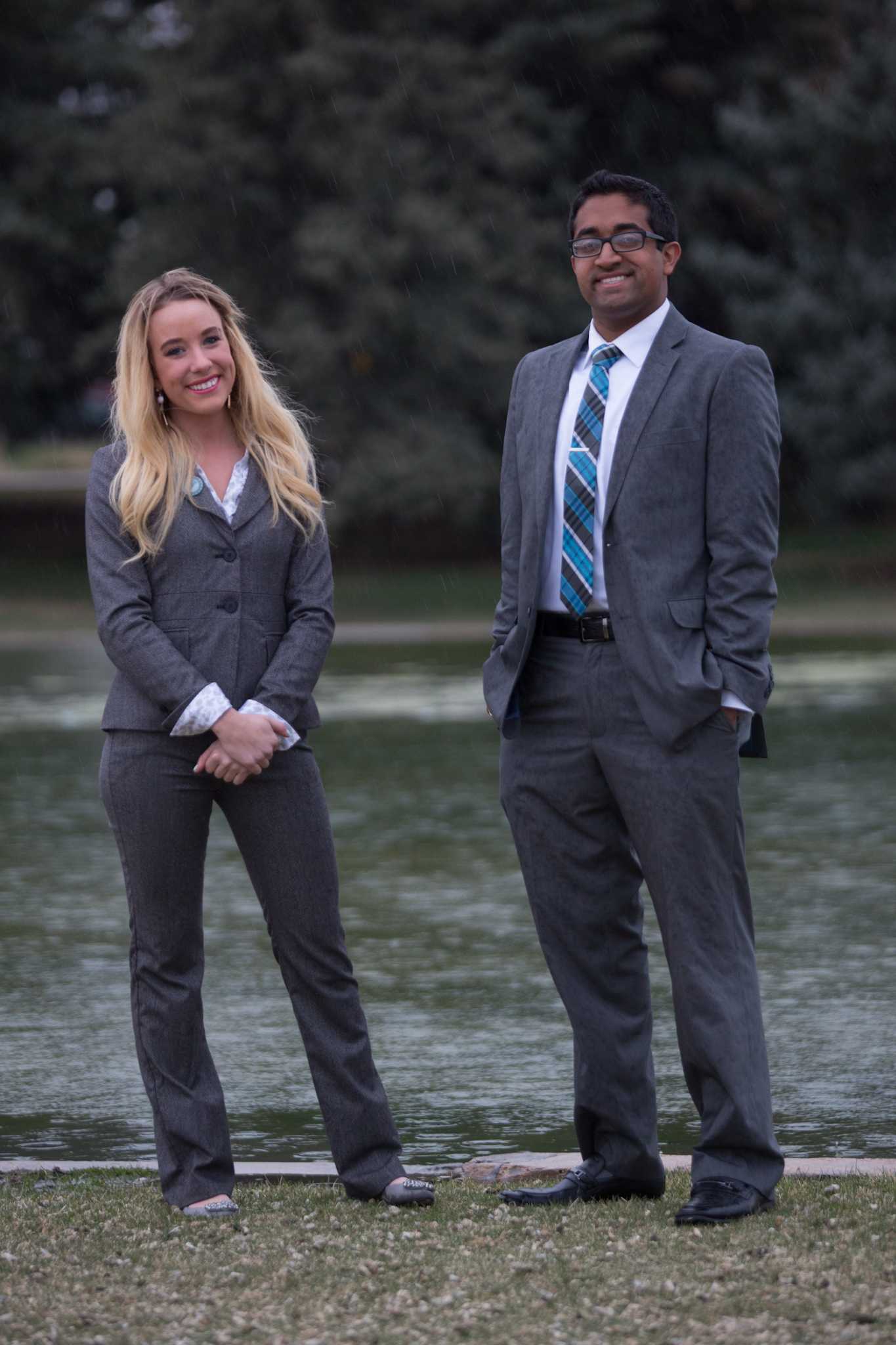 After growing up in a traditional Indian household, Badhesha sees the first half of his life as Raj Koothrappali from "The Big Bang Theory," and then as the outgoing Aziz Ansari from "Parks and Recreation" in the second half.
"I grew up in a box, my parents were very conservative," Badhesha said. In tenth grade, he went to a leadership conference where he discovered social justice, and jumped into it completely.
Badhesha likes to introduce himself as, "Deep…not shallow," a nickname he got from orientation week at CSU.
"We all call him Deep but I like to call him Perdeep when I can't get his attention," said Kirnpreet Badhesha, his older sister.
As not only a first generation university student, but also a first generation American, Badhesha has faced a lot of challenges.
"Being a first generation student, I had no idea what to expect," Badhesha said. He had applied to schools out of state for name recognition, and had no intention of coming to Colorado. He now works as an Admissions Ambassador for CSU, something that he never would have seen coming.
"I never actually never took a tour here, but now I'm Admissions Ambassador," Badhesha said. "I came kicking and screaming, saying 'What's your mascot? A ram? What's happening here?' My kicks and screams turned into chants and cheers."
Along with involvement with Key Club and the Residence Hall Association, Badhesha worked as a resident assistant in Corbett Hall his sophomore year.
"He created a huge sense of community in our dorm," said Cory Milne, Badhesha's resident and suitemate. "When Deep first set up the rules, he made it so that everybody had to get to know each other. Because of that, all the people that lived in my hall still hang out," Milne said.
Milne noticed Badhesha's resourcefulness in the residence hall.
"If he can't get something done, he'll find somebody who can get it done. If I needed somebody's help in the hall, he knew enough people that he could talk to them to get whatever I needed."
Naomi Lyle, Badhesha's running mate, grew up in Beloit, Kan.
"It only had one stoplight — very podunk," Lyle said.
Lyle was set to graduate in a class of five before she moved to Aurora sophomore year of high school. It was after this move that she began to see college as an option. A junior in English education, she plans to become a principal after attending University of Denver's law school.
"I really found out that education is my niche," Lyle said. "I want to be that leader and that person that people can learn from and relate to."
Her mom, Jeanne Sellers-Lyle, spoke of her go-getter attitude despite difficult circumstances.
"She does come from a hard background," Sellers-Lyle said. "I hate to say that she doesn't get things given to her on a silver platter, but she really does have to work for things."
Lyle works four jobs to support her family and has a full-ride from the University.
"I don't know how she does it, it drives me crazy," Sellers-Lyle said. "But in the long-run, I think that she is such a go-getter and she would be outstanding in this position."
Badhesha and Lyle met through the Residence Hall Association as senators for their halls freshman year.
"While we met starting in the same involvement, he and I completely branched out," Lyle said.
One of Lyle's favorite projects was the "Before I Die…" campaign that Lyle ran after being inspired by social artist Candy Chang, where she put a passive chalkboard that said, "Before I die…" where students could reflect and write their aspirations.
"We had everything from 'Before I die, I wanna live in queso,' to 'Before I die, I want to meet the person I love,'" Lyle said.
As a pair, the two are involved in more than 25 student organizations on campus. Badhesha has moved toward CSU traditions as a member of Theta Chi and an Admissions Ambassador. Lyle is an advocate for residence halls and serves as the president of the National Residence Hall Honorary.
When Badhesha approached Lyle to be his running mate, it was something that she had not planned to do, but looking at their diverse involvement confirmed her commitment.
"It was something that I never planned in my four years," Lyle said. "Knowing that he's had his place on one side of the campus, and I'm on the other, I knew that we'd be a great ticket together because we're expanding the whole University."
Collegian Features Beat Reporter Hannah Hemperly can be reached at news@collegian.com.