Two Art Galleries close in Fort Collins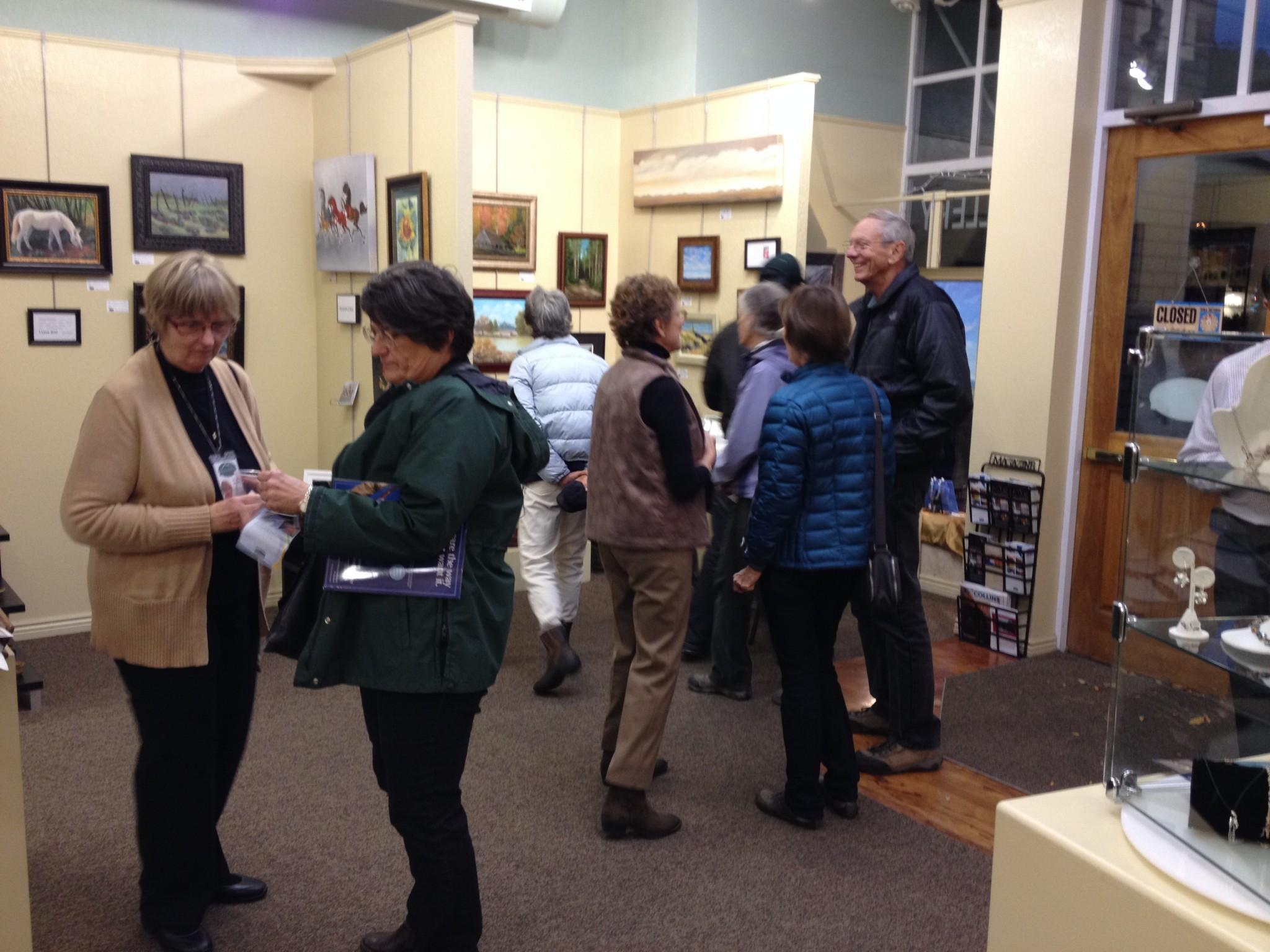 The closure of two Fort Collins art galleries — Art on Mountain and the Poudre Studio Artists & Gallery (PSAG) — last month has left a hole in the Fort Collins Gallery Walk.
"We always hate to see the business turnover," said Peggy Lyle, assistant director of the Downtown Fort Collins Business Association. "They each exhibit specific artists and have a dedicated client base so these artists and fans will certainly feel the void, but we do believe attendance to the event will continue to be on the rise."
The Fort Collins Gallery Walk attracts hundreds of CSU students and Fort Collins residents to Old Town on the first Friday of every month to enjoy the vast art culture that exists here. For now, the shops at 102 W. Moutain Ave. and 406 N. College Ave. are closing their doors.
"It's sad to see that the art community here is fading," said Evelyn Tilley, ex-assistant director of the PSAG. "Space for these artists is shrinking and it's just not enough."
For the president of the PSAG, Gale Whitman, it wasn't a matter of a lack of foot traffic that closed the business. Rather, it was just a change of ownership.
"The owners of the building sold it and the new owners needed the gallery space for something different," Whitman said. "It's different, but I'm not really sure how to quantify the effects."
Despite the fact that the city lost two galleries, there are a couple new ones that are opening. The Community Creative Center and a studio Whitman is opening up at 342 W. Douglas St. and the people at the Downtown Fort Collins Business Associations aren't too worried about their leaving.
"Attendance at the Fort Collins Gallery Walk has been reported to us as solid and is so well embraced by customers they are bringing traffic into other businesses throughout downtown, both retail stores and restaurants," Lyle said.
Each year since 2005, 16 different art studios and galleries participated in the monthly gallery walk. In this time, individual galleries fluctuated in their participation and the pattern looks solid.
"This is a natural business cycle," Lyle said. "We are very sad to lose these longtime downtown businesses, but if I know the folks behind these galleries they are still going to be contributing to the Fort Collins' art culture in other ways, it is a passion for them. We are excited for the new creations, initiatives and businesses that will sprout up."
Collegian Reporter Rick Cookson can be reached at news@collegian.com