Lyric cinema hosts Wes Anderson retrospective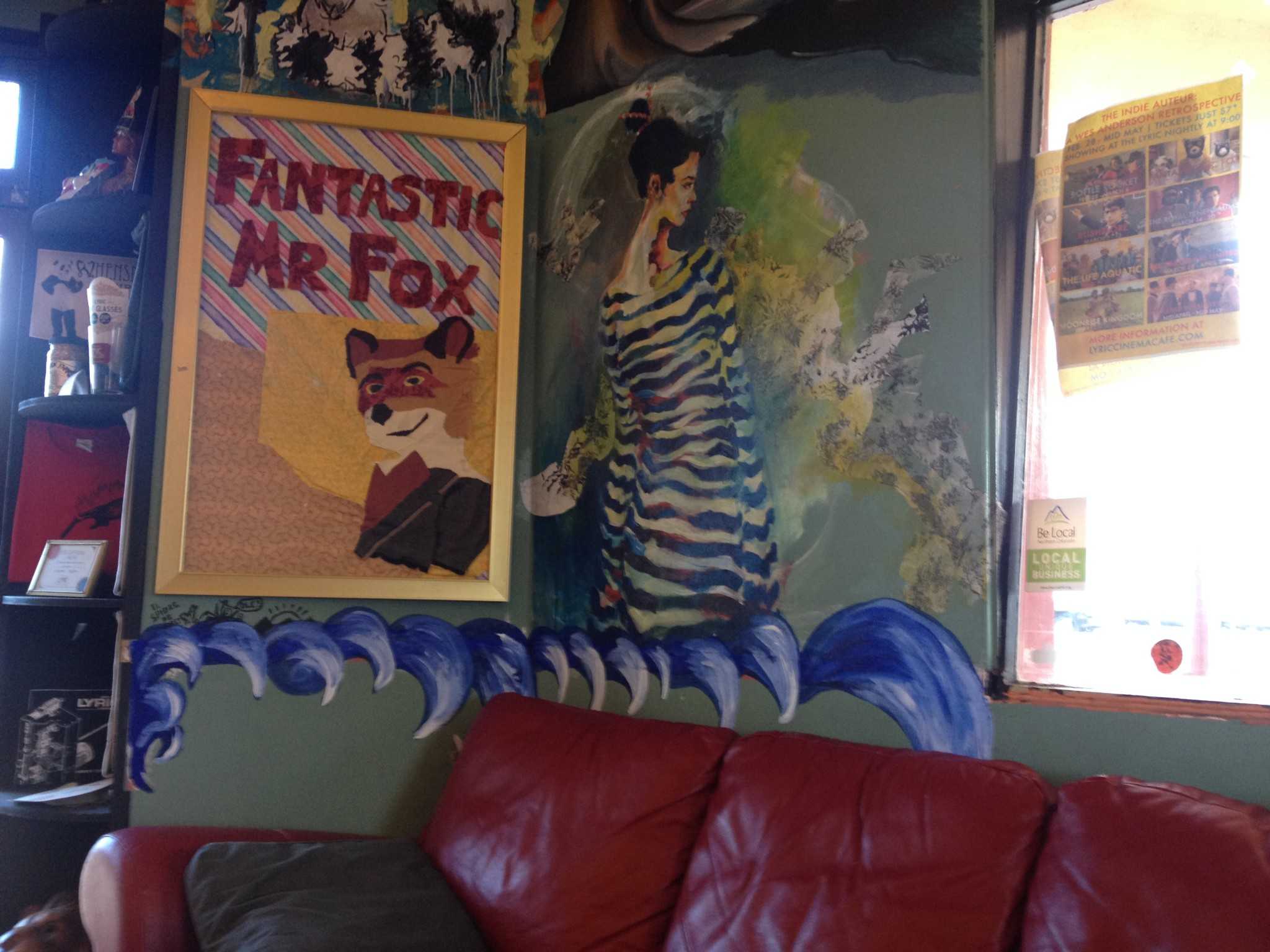 Wes Anderson's fantasy world is coming to Fort Collins this spring at the Lyric Cinema Cafe.
The indie cinema, located on 300 E. Mountain Ave., is hosting "The Indie Auteur: A Wes Anderson Retrospective" from now until mid-April in preparation for Anderson's newest film, "The Grand Budapest Hotel." The Lyric is showing his seven films for one week each at $7 nightly.
After seeing his last movie, "Moonrise Kingdom," Chris Jarrett, junior environmental engineering major, was struck with Anderson's unique style.
"I really enjoy the films — they're just different," Jarrett said. "It's not traditional slapstick humor. It's more modern."
After the success of "Moonrise Kingdom," event and marketing manager of the Lyric, Michael Putlack thought it would be fun to have a retrospective of all his films to build up anticipation for "The Grand Budapest Hotel."
The film opened to select theaters March 7, and is expected to come to Fort Collins in early to mid-April. "Moonrise Kingdom" was at the Cinemark six weeks before it came to the Lyric, and the indie theater is hoping to have more attendance for "Budapest Hotel" after the Retrospective.
"They're a big corporate theater, and we're 'the little guys.' We thought if people associated Wes Anderson and the new movie with the Lyric, they'll see the new one here too," Putlack said.
The almost seven-year old cinema has never done something this big. With two very intimate screens of 76 and 52 seats, the Lyric provides an alternative to moviegoers wanting to see auteur cinema. Thus far, 150 people showed for the first film of the Retrospective, "Bottlerocket," and the cinema is hoping to get bigger attendance as it goes on.
"After the Oscars, every year our business just drops off. It's like that with all cinemas," Putlack said.
Putlack sees the cult following of Anderson films due to an understanding of his recurring themes.
"When you think of our generation of filmmakers, Wes Anderson sort of our represents our demographic," Putlack said.
Film studies professor Hye Seung Chung, identifies Wes Anderson as the Orson Welles of this generation.
"It really speaks to your generation that is very detached from everything," Chung said. "You don't like that excessive emotion."
According to Chung, auteur filmmakers are visionary filmmakers who have a very distinct style and recurring themes meshed together, and Wes Anderson is the epitome of such distinctive signature.
"It's so unique, you can go to the middle of film and still tell its Wes Anderson," Chung said. "You can change the medium from live action to animation (Fantastic Mr. Fox) it's still Wes Anderson."
With his anti-Hollywood detached long-shots, humor, irony and lavish attention to detail, Anderson controls his stories and creates his own fantasy land. He uses recurring actors such as Owen Wilson, Anjelica Huston and Bill Murray to add to the auteur signature of people looking and feeling the same.
"All his films are really personal, he never sold out to mainstream cinema. He can only do that because he has such a following," Chung said.
Most of the recurring themes in his films have to do with what Chung calls, the 'male melodrama,' dealing with father-son relationships and coming-of-age ideas.
"There is a very big following among well-educated white male students; he speaks to that demographic," she said. "It's so cool, so cosmopolitan — like Portlandia."
Starting Friday, the Lyric will show "The Royal Tenenbaums." More information can be found at lyriccinemacafe.com.
Collegian Features Beat Reporter Hannah Hemperly can be reached at news@collegian.com.