CSU's tuberculosis research group studying treatment of infection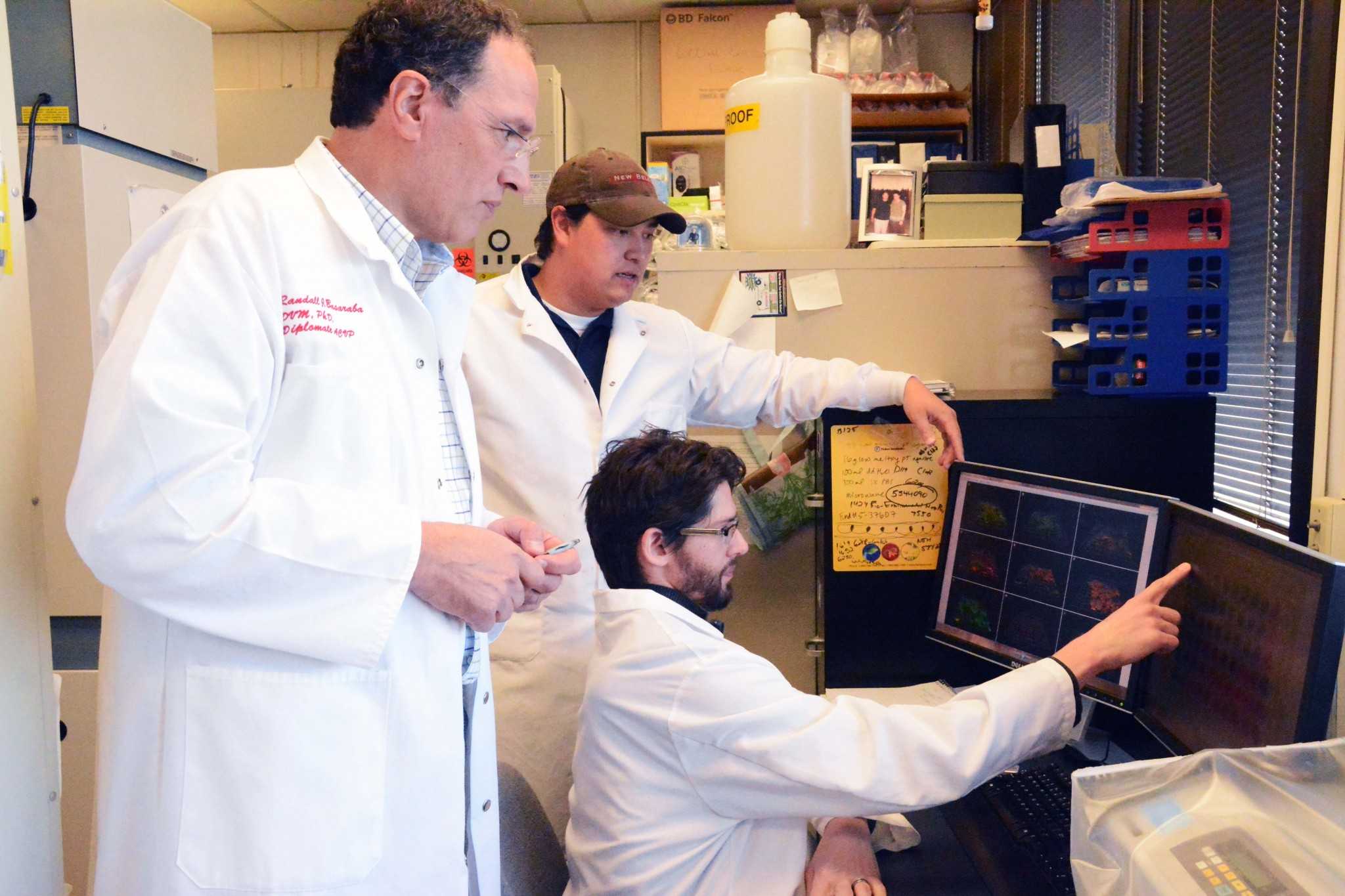 CSU maintains the largest tuberculosis research group in the country. And despite the disease's small presence in the U.S., TB researchers on campus are conducting several potentially life-saving studies in labs to aid countries around the world.
TB is spread through the air from person to person, and symptoms include a bad cough that lasts three weeks or longer, coughing up mucus or blood and pain in the chest. According to the World Health Organization, TB killed 1.3 million people in 2012 and is second only to HIV/AIDS as the largest killer worldwide, which killed 1.6 million.
CSU Microbiology, Immunology and Pathology Profs. Diane Ordway and Randall Basaraba are heads of two TB research labs working to both treat and diagnose the chronic bacterial infection.
"There are roughly nine million people who become ill with TB every year and three million of those are not adequately diagnosed. This is a big problem because those patients who aren't adequately diagnosed potentially can go on infecting other people," Ordway said. "There's a great need, especially in developing nations, because that's where tuberculosis exists."
Ordway recently received funding from the Bill and Melinda Gates Foundation to research a breathalyzer test to better diagnose TB. Basaraba is conducting research to create more effective TB treatments and vaccines.
Basaraba, a veterinary pathologist, uses laboratory animals such as guinea pigs as a model for human disease. Guinea pigs are used as test subjects because they are a suitable organic model for human disease. Basaraba said he is focused on TB because of its prevalence around the world, yet the lack of effective ways to respond to the disease.
"The challenges to controlling TB being spread in the world is that there's not an effective vaccine, the diagnostics are not very well-developed or effective and the treatments don't completely cure the disease often," Basaraba said. "Our goal is then to try to use our models, both in the laboratory and in laboratory animals, to look for better drug treatments, better vaccines and better diagnostics that can be used to treat patients."
Tuberculosis presents greater danger in patients with diabetes, and Basaraba's research also looks into better ways of treating and creating vaccines for these patients predisposed to TB.
"Our goal is ultimately to identify treatment options, or at least targets that can be treated, in patients with diabetes, to better control their progression of tuberculosis," said Brendan Podell, CSU postdoctoral pathology student and assistant in Basaraba's laboratory.
According to Podell, not much is known about the relationship between tuberculosis and diabetes, but diabetic patients with tuberculosis probably develop more severe disease, are more likely to acquire the disease when exposed and are less likely to be successfully treated with antimicrobials, the standard tuberculosis treatment method.
"All of this has come on very quickly — it's the result of an epidemic of diabetes that's happening in developing regions of the world where tuberculosis is very common," Podell said.
Ordway is also focused on tuberculosis because of its worldwide presence, choosing to research breathalyzers as a more effective diagnostic tool, especially in developing countries. Breathalyzer tests are growing as a method to diagnose diseases such as cancer, diabetes and epilepsy because a breath's signature is so pure and easy to test.
Collegian Reporter Ellie Mulder can be reached at news@collegian.com