With her child's father in prison, CSU grad raises son alone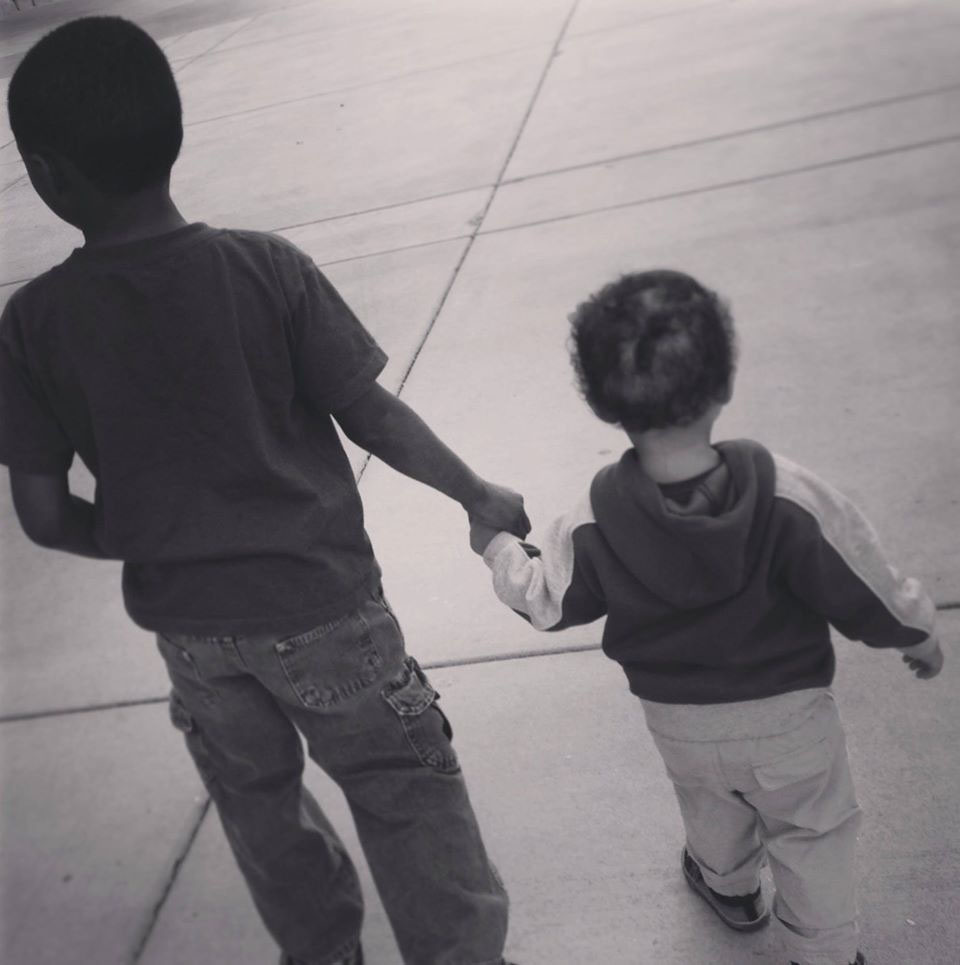 On a snowy February evening, two-year-old Juelz Celotto wanted to go play with his dad, Jason. His mom, Corinne Fenster, had a difficult time explaining to him why he couldn't.
"Jay-jay, jay-jay," Juelz said to his mom, his face scrunching up as he spoke.
"I don't think we can go see Jay right now, sweetie," Corinne said to Juelz and distracted him with a game.
Juelz' father, Jason Celotto, is in a prison three hours away from Corinne and Juelz. Corinne raised her son by herself since he was born.
Corinne found out she was pregnant just after she graduated from CSU with a communications degree in 2011. It was several months later that she received a phone call from Jason telling her he was headed to prison.
"I was in complete shock," Corinne recalled. "It hurt that he had to leave."
Jason is currently serving time at the Four Mile Correctional Center in Canon City on five separate charges. He will have a parole hearing in June 2016.
Corinne is a full-time mom to Juelz, an employee at a CSU biopharmaceutical nonprofit and a caretaker to Jason's first child, Damarion Celotto.
For Corinne, she said the toughest part about being a single mom is not being able to spend enough time with Juelz. She sees him for about an hour in the morning and an hour or two at night.
"The people at the daycare are his parents," Corinne said. "That's the part that's rough."
Despite the pitfalls of single parenting, Corinne said she is content with where her life is at.
"The good times outweigh the bad," Corinne said, smiling at Juelz. "Generally, I am very happy with my life."
Corinne said she stays positive by finding moments to herself throughout the day. She makes sure to have a cup of her favorite tea every morning, paint her nails when she can and go out once a month for "mommies night out" with two of her close friends and fellow mothers, Jahala Walker and Deborah Yeung.
"It's important to remember that even though we are moms, we can still have fun," Yeung said. "If you're not nurturing yourself, you're not accomplishing anything."
Corinne advises all single parents to nurture themselves whenever they can. She believes that anyone in her position can stay positive if they want to.
"I see a lot of single moms that are looking for a way out," Corinne said. "But your life is not over unless you make it that way."
Celotto could not be reached by time of print.
Collegian Reporter Caitlin Curley can be reached at news@collegian.com.