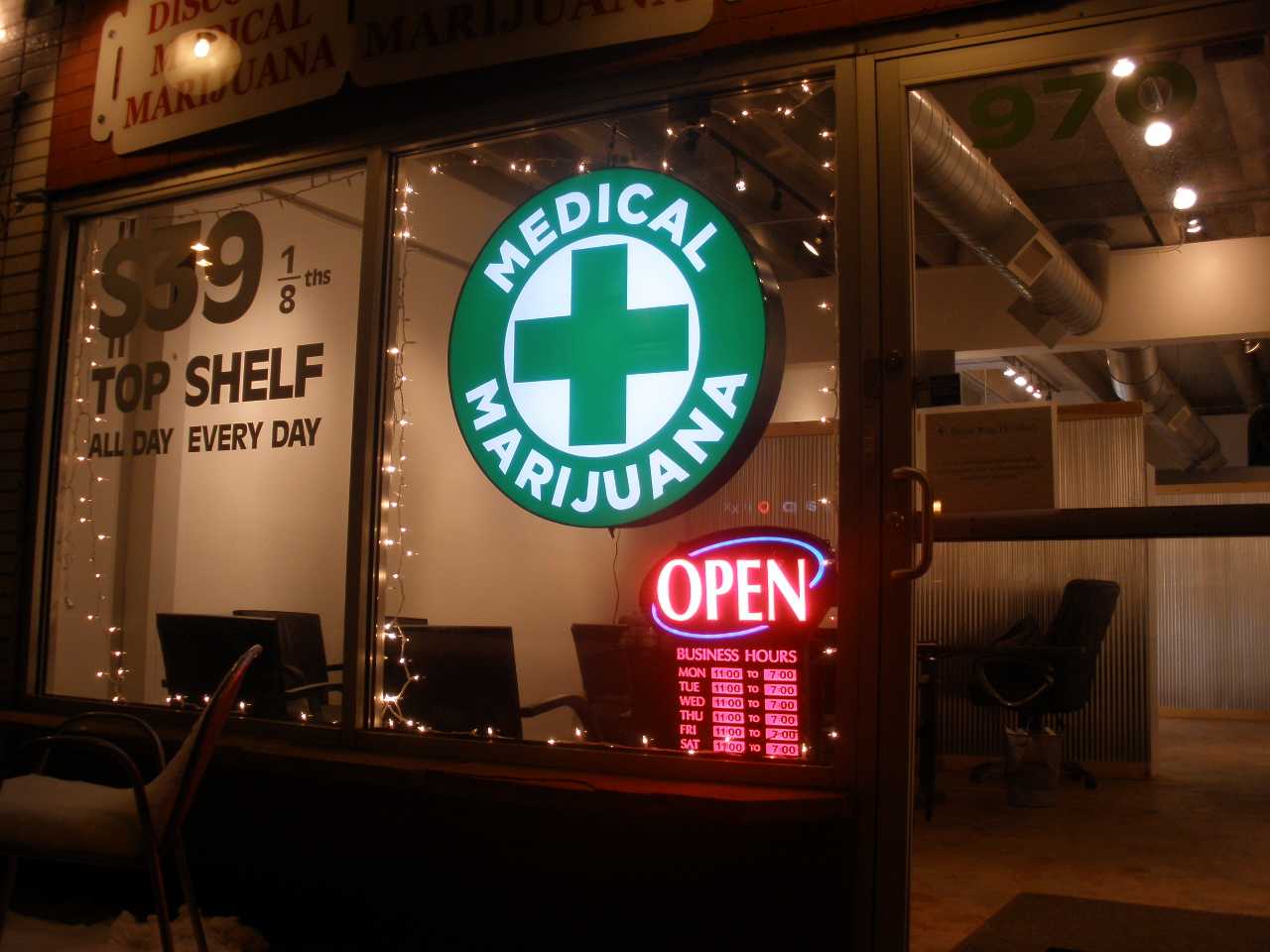 From his wife's sickness, one man was able find his calling: helping others get marijuana.
"My wife suffers from chronic health pain," said Bart Allen, the owner of UberDank Destinations. "We began exploring the issue of medical marijuana and it occurred to me that there are people out there who know nothing about medical marijuana and I wanted to use my knowledge to help other people."
So he did.
Allen decided to open UberDank Destinations, a company out of Salina, Kan. that drives people to Colorado to tour and buy medical marijuana.
"I know sick people and I am the one who wants to help," Allen said. "I don't mean to be noble, it just happened."
The tour starts out on a Saturday at 8 a.m. and drives about six people across state lines into Colo. They go to Denver to the Medicine Man dispensary where the tourists can buy and learn about marijuana. They then stay overnight and are back in Salina by 5 p.m. on Sunday.
"It was simple, I came from a business background," Allen said. "It's a tour. I got a vehicle and someone with knowledge (of the marijuana industry) and we book a four star hotel. The hardest part is finding a bathroom on I-25 that I can take 60-year-old women to."
Allen said that he visits the Medicine Man dispensary because it is convenient to get to and because it was one of the first dispensaries to open up to recreational marijuana once the Colo. law passed.
The business of tourism may become more and more popular for people not from Colo. because dispensaries are open for recreational use.
"Colo. passed the law to pay and consume and if individuals want to come and spend their tourism dollars, then that is fine," said attorney Brian Vicente, the co-author of Amendment 64. "Colo. is doing something unique and people are interested and I imagine it will be a profitable industry for the state."
Cher Li, an economics assistant professor at Colorado State University, said she thinks that the legalization of marijuana and marijuana tourism affects the economy in multiple dimensions.
According to Li, the growing tourism business is beneficial to the local economy because it creates a stronger demand for products and services because visitors are utilizing the pot shops but also spending money on food, lodging and car rentals in Colo.
"The legalization of marijuana in Colo. also creates an artificial geographic boundary of the market by the state borders," Li said. "As a result, the unmet demand for 'legal marijuana' from out of state could now be met via traveling. The influx of visitors from out of Colo. shifts the demand outward for tourism related services, including food and lodging."
For Allen, participating in the marijuana tourism industry has come with negative backlash from his town.
"It is a public service and a business," Allen said. "I would like to help people understand something I know about, and they all just want to line up and watch me fry."
Allen compares the way people in his town see Colo.'s marijuana industry to that of a Nazi territory — many people in his town think that what he is doing is an illegal and dangerous activity that will end with serious consequences.
"It's like going to Amsterdam," Allen said. "You think it is going to be dark and dingy but it isn't, it is fun and nice. People (in Kan.) think I am going to die or go to jail."
Though there is a lot of negativity, Allen says that he still gets positive feedback from people outside of his hometown because he will have customers from the big cities in Kan. who support his business and what he does.
"There is a lot of negativity from ignorant people," Allen said. "But someone's got to stand up and do something. I got to a place where I can take people's crap for helping sick people get some weed. It is all about the relativity in life."
Collegian Reporter Taylor Pettaway can be reached at news@collegian.com