Theft, vandalism to bike fix-it stations could result in removal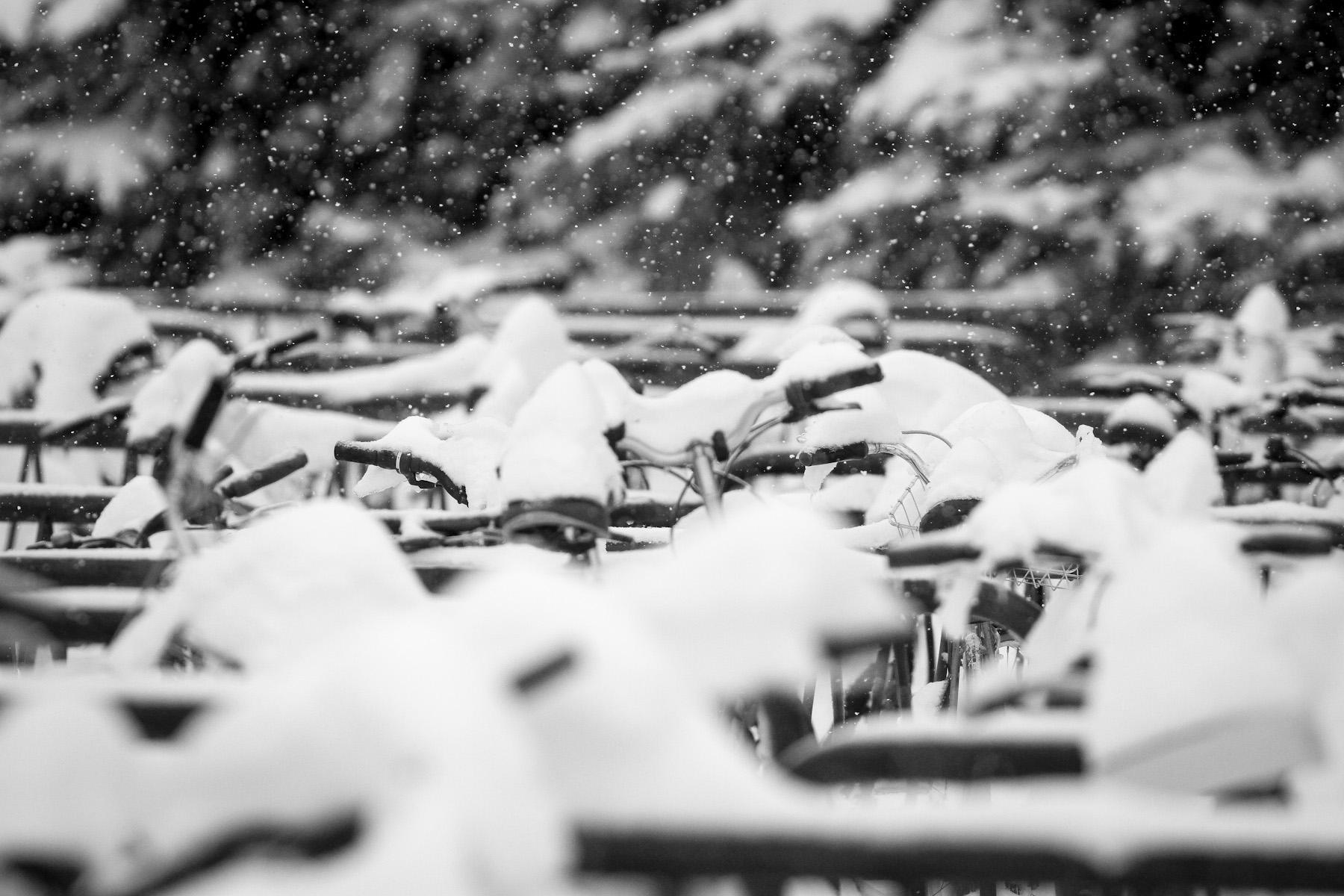 Multiple incidents of theft and vandalism to the campus bike fix-it stations cost the University more than $1,000 in replacement fees last semester and sparked the discussion of possible removal of the stands.
The stations are free and include an air pump, allen wrenches, screwdrivers and other tools to aid students in maintaining their bicycles.
"At first we were trying to meet the need and trying to be user friendly on campus," said Aaron Fodge, CSU alternative transportation manager . "Obviously, if we can't keep (the fix-it stations) safe, it makes it a harder budget request to get more of these things."
After a suggestion from the League of American Bicyclists to improve the campus' bicycle maintenance facilities, Joy Childress, coordinator for the Traffic and Bicycle Education and Enforcement Program, looked to Stanford University.
"We didn't really plan for all of this replacement budgeting," Childress said.
The school is a leader in campus bicycle friendliness, providing their students with the same fix-it stations CSU has implemented, leading to Colorado State's silver status as a bike-friendly campus awarded by the League of American Bicyclists in 2013.
The first station was placed in front of the CSU Police Department building, with Academic Village and the Rec Center following. A grant was awarded to CSU for the remainder of the stands, which reside in the Parking and Transportation Services building, near Morgan Library, the TILT building, the University Center of the Arts and Recycled Cycles in the Lory Student Center.
Each unit costs about $1,000 each, but many were abused almost immediately after they were installed, according to Childress. Air pumps and tools were stolen and the stands were vandalized.
Because of this lack of funds to support replacement, Parking and Transportation Services has had to step in, spending $1,100 last semester on replacements alone.
Cameras oversee all but one stand, but this video surveillance has not been successful thus far in the arrest of the thieves and vandals who all look to be college-aged, according to Childress.
Fodge said Parking and Transportation Services is committed to these stands for now and has looked into other possible theft deterrents: improved lighting, better locations and sturdier, more costly air pumps.
If the bike fix-it stands are removed, it will hurt CSU's silver-level bike friendly status as well as student bikers, according to Childress.
"It has been surprising to see the amount of people who have taken advantage of these from the very beginning," Childress said. "I think there will be a lot of unhappy cyclists if we do have to take them away."
Fodge sees these stands as a financially savvy and educational installment for students.
"The ability to maintain your bike yourself, that's something we want for every person on this campus," Fodge said. "We know we are saving (students) money by them being able to do that."
Without access to the bike fix-it stands, students' bikes and wallets may suffer.
"With student incomes, you get them coming in for a tire change one week and something else the next," said John Lambert, general manager of Recycled Cycles.
Collegian Green Beat Reporter Laren Cyphers can be reached at news@collegian.com.