CSU Lory Student Center renovation may be delayed
Ellie Mulder
February 25, 2014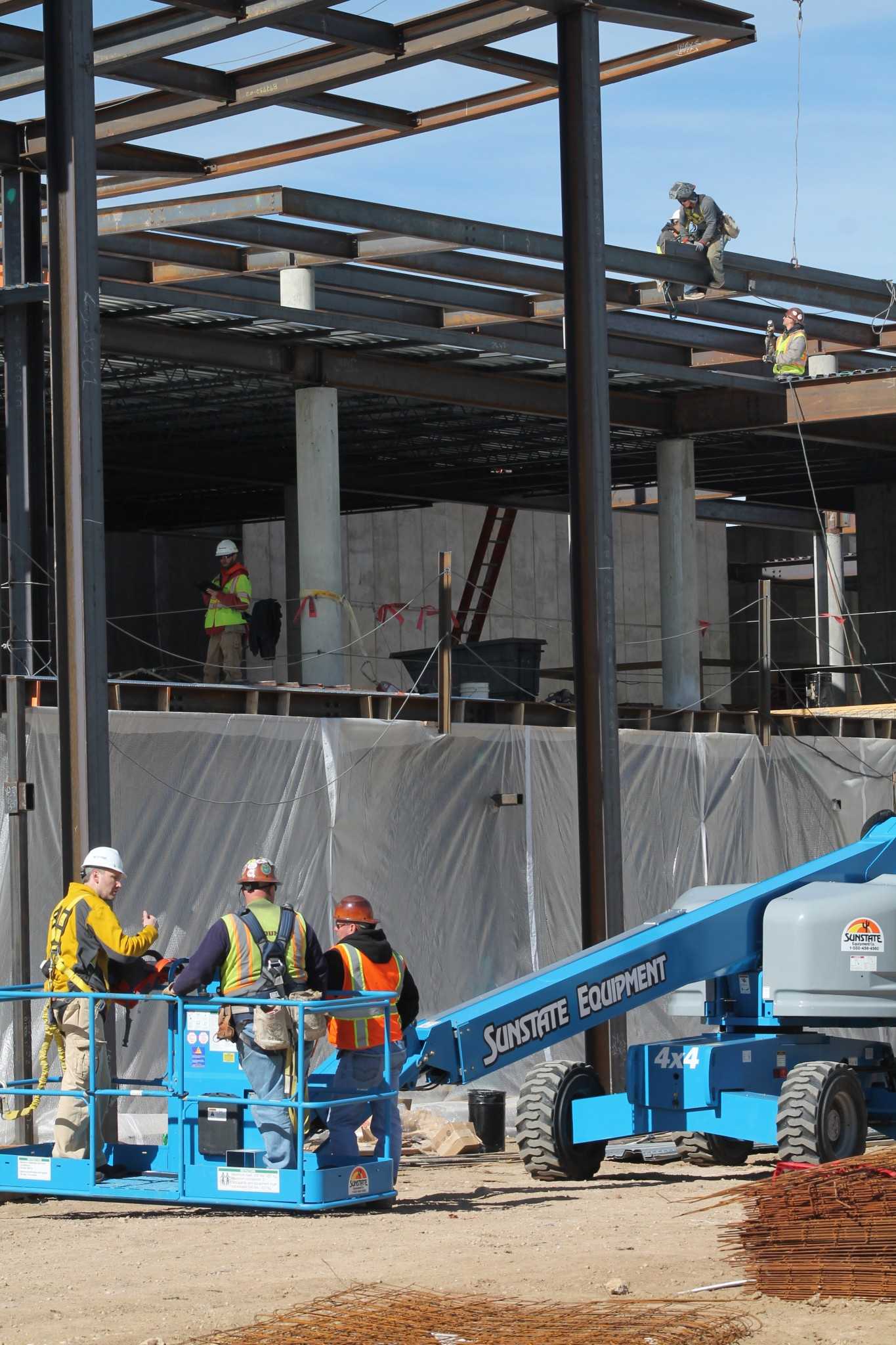 Despite construction delays due to flooding and cold weather, the Lory Student Center renovation will be completed by fall semester 2014, as promised — it just may not be done by the beginning of the semester.
"The original goal was fall 2014, and we're sticking to that goal," said Doni Luckett, director of marketing for the LSC. "What's a little different is we don't know what that date is… if you look out, you'll see construction crews working into the night, starting early morning, working on the weekend. This is a major, major undertaking with a lot of moving parts, and we're committed to making sure that we do right by the students and have it ready when we said we would."
Students have been informed about LSC renovation plans and campus changes for the 2013-2014 school year since summer 2013, according to Luckett.
New students were made aware of the future of the LSC at pre-preview in May 2013, preview in June and July, and Ram Welcome in August. Brochures, maps and on-campus signs were also created to guide students, and several events were hosted to encourage understanding of campus changes.
CSU President Tony Frank acknowledged that work on the LSC has been slightly delayed, and that although the university has not yet admitted defeat, construction crews and planning teams will have to work hard to complete the project by the fall 2014 deadline.
"It's not certain that we won't make the deadline yet," Frank said. "We might still. But it's certainly my impression that people are going, you know, 'There are things we ran into as we did this that nobody anticipated.'"
Off-Campus Life is one of several groups and organizations moved to LSC West during the LSC renovation. Director of Off-Campus Life Jeannie Ortega said the relocation has not been an overall negative experience. She described the experience as positive for staff bonding and communication, both between organizations housed in LSC West and within her office.
Ortega however acknowledges a decline in traffic through Off-Campus Life's office and fewer students registering their parties, a service requiring students to physically enter the office.
"We're out of the main traffic flow of students, and that has certainly impacted our numbers at our front counter," Ortega said. "The good thing however is that our programming has not seen much of an impact, in general … we are continuing to find a way to get our name out there."
Although she is content with Off-Campus Life being housed in LSC West, Ortega said that she is excited to return to the renovated LSC soon.
"It's going to be something that's beautiful, shiny and new, and I think students are going to be very attracted to the space. There will be lots of places for students to gather, and as they are gathering, they will be walking by our office and seeing what is it that we do," Ortega said.
Collegian Reporter Ellie Mulder can be reached at news@collegian.com.