Horticultural therapy student heals using plants
CSU senior horticulture major Cailtyn Olde wants to make you feel better using gardening and plants.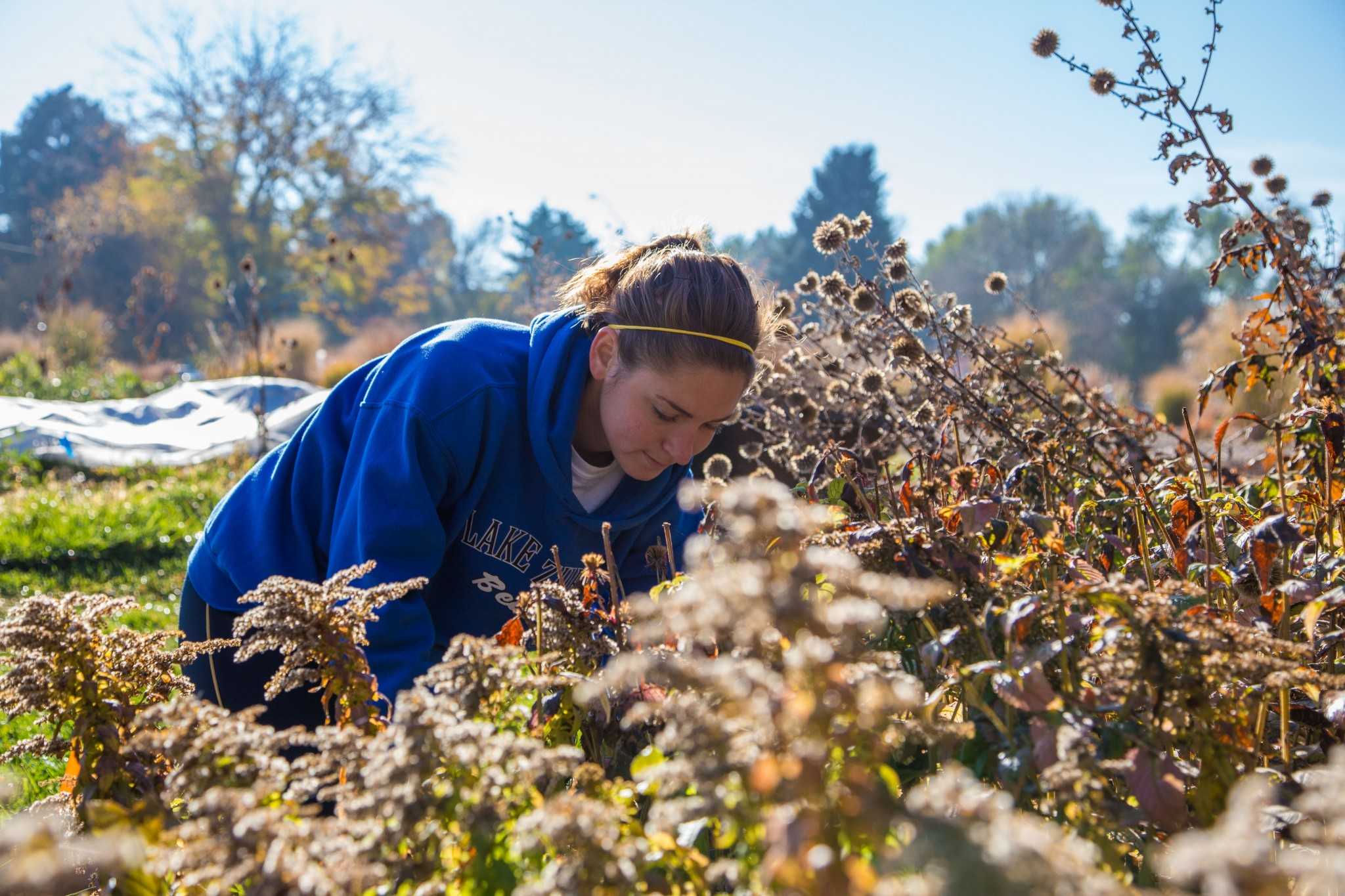 Horticultural Therapy, an emerging field of psychological treatment and a new CSU horticulture major concentration, is the method of treatment Olde is introducing at Elderhaus, the Fort Collins-based center for adults with special needs.
"Horticultural therapy is basically meeting therapeutic needs of any population — which can be cognitive, social, emotional, physical — through gardening," Olde said.
HT is specifically beneficial for older adults because it doesn't look or feel like a typical form of therapy, according to Olde. She designs HT programs to meet different needs, aiding physical needs or helping those with alzheimer's to recollect memories.
"It's a generational thing. They're just really familiar with gardening, most of them," Olde said. "It's kind of like secret therapy in a way, where they don't know that I'm specifically trained to meet their needs."
HT is considered to be a legitimate form of therapy, despite few people knowing about its programs. The American Horticultural Therapy Association was formed in 1973, and research has been done to justify the benefits of HT programs.
"It's definitely a recognized complementary therapy, it's just not as well-known," Olde said.
The HT concentration at CSU is still very small, but is necessary to Olde because it trains students through a combination of classes unique to HT.
"It's interesting, the concentration, because you take a lot of psychology, HDFS (human development and family studies) classes, and then with horticulture classes and science classes," Olde said.
Joanne Vande Walle, director of Elderhaus, said that Olde's HT work will add to gardening activity programs already happening at Elderhaus.
"We are so excited about Caitlyn's project," Vande Walle said. "Caitlyn is giving us a consistent therapeutic touch to gardening that we haven't had before."
Although gardening is already occurring at Elderhaus, as Vande Walle mentioned, Elderhaus Occupational Therapist Julie Silver Seidle said that HT has benefits that gardening activity programs do not.
"When I think of horticulture therapy, I think of it as gardening with a purpose," Silver Seidle said. "It can benefit our participants on many levels and we can kind of coordinate and manipulate or adapt the environment of the task component to then kind of help us with the area that that participant is needing to kind of be empowered or grow in."
Olde still requires additional funding to purchase supplies for her Elderhaus HT project, and is fundraising through a page on communityfunded.org.
Collegian Reporter Ellie Mulder can be reached at news@collegian.com.