CSU Rec Center's high demand for lockers cannot be met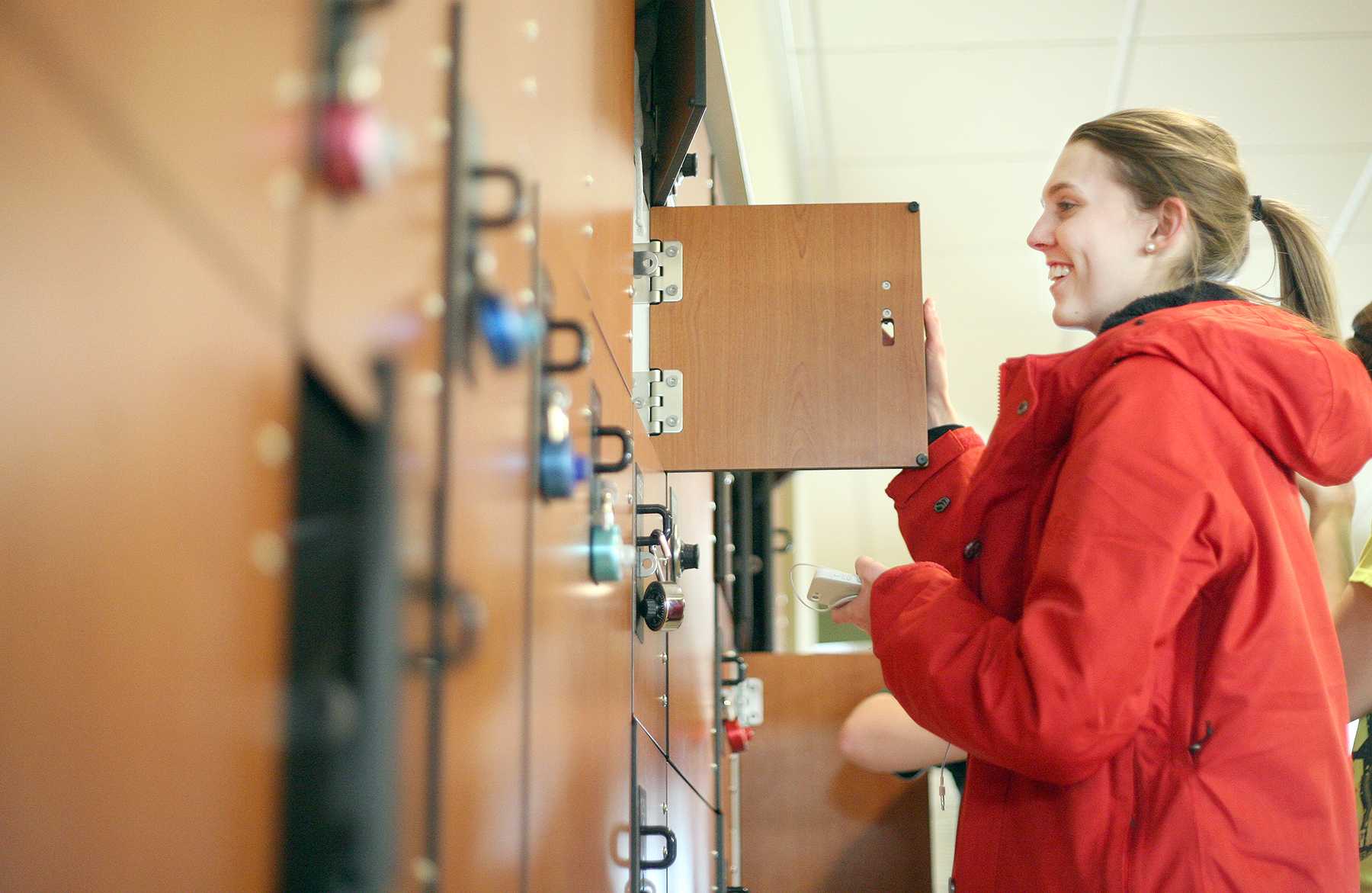 Standing outside of the rec center at 5:30 a.m. in the middle of winter can only mean one thing: waiting to reserve one of the few gym lockers available.
Around 60 students waited for the doors to open in hopes of getting a locker before they were completely rented out. RJ Miller, junior mechanical engineering major, left the rec center at 6:30 a.m.
"If you don't go early, you don't get one. A bunch of people were stopping by all day to rent one but the lockers were already gone by the time I left," Miller said.
Miller said there were even some students who were so dedicated that they camped out in tents in front of the rec center.
"I didn't see anybody camped out. The university probably doesn't have a campout policy. I do know people that get there about a half hour to an hour early but nobody really camps out," said Brittany White, campus recreation manager.
According to Heather Foster, assistant director of campus recreation, at the beginning of fall semester about 80 percent of the lockers are available for rent.
However, during spring semester, students have the option to renew their rental, leaving less lockers available to new students.
"In the men's locker room, we have 311 lockers. In the women's there are 482 lockers available and in the hallways throughout the facility, there are 115 lockers sporadically that are available as well," Foster said.
With four different sized lockers available to students, the price of rental ranges from $15 to $128.
"I think the price is a little ridiculous but I think it's just supply and demand. If people are willing to spend that much money, then props to CSU" said Pyper Newton, junior food science and human nutrition major.
Although there are a high number of lockers available, some students still feel as if there is simply not enough space available to build the necessary services needed in the rec center.
"A lot of time in the guys locker room, you just see bags laying around because there aren't enough spots for them," Miller said.
When Avery Olson, sophomore biomedical science major, arrived at the rec center at 3 p.m. the first day of locker reservations, she said there were few choices left for women, with the men's locker room being completely reserved.
This high demand for lockers cannot be met by the CSU Rec Center simply because of the lack of space available.
"There's not really much room to add more lockers in those facilities but I would expect that within the next few years that they do add more of those hallway lockers to offset the difference," Foster said.
Due to the renovation of the LSC, the MAC gym has been relocated to the Rec Center and has taken up some of the space previously devoted to rentable lockers for students.
"There are lockers in that hallway as well that typically are rented out. For now those are offline and once the LSC revitalization is over, those lockers will come back online as well," White said.
In the meantime, students face difficulties in finding enough room for their workout gear while visiting the rec center.
"They definitely should have more lockers, especially for boys, but there's just no place to put them," Olson said.
Collegian Reporter Lauren Rullman can be reached at news.collegian.com