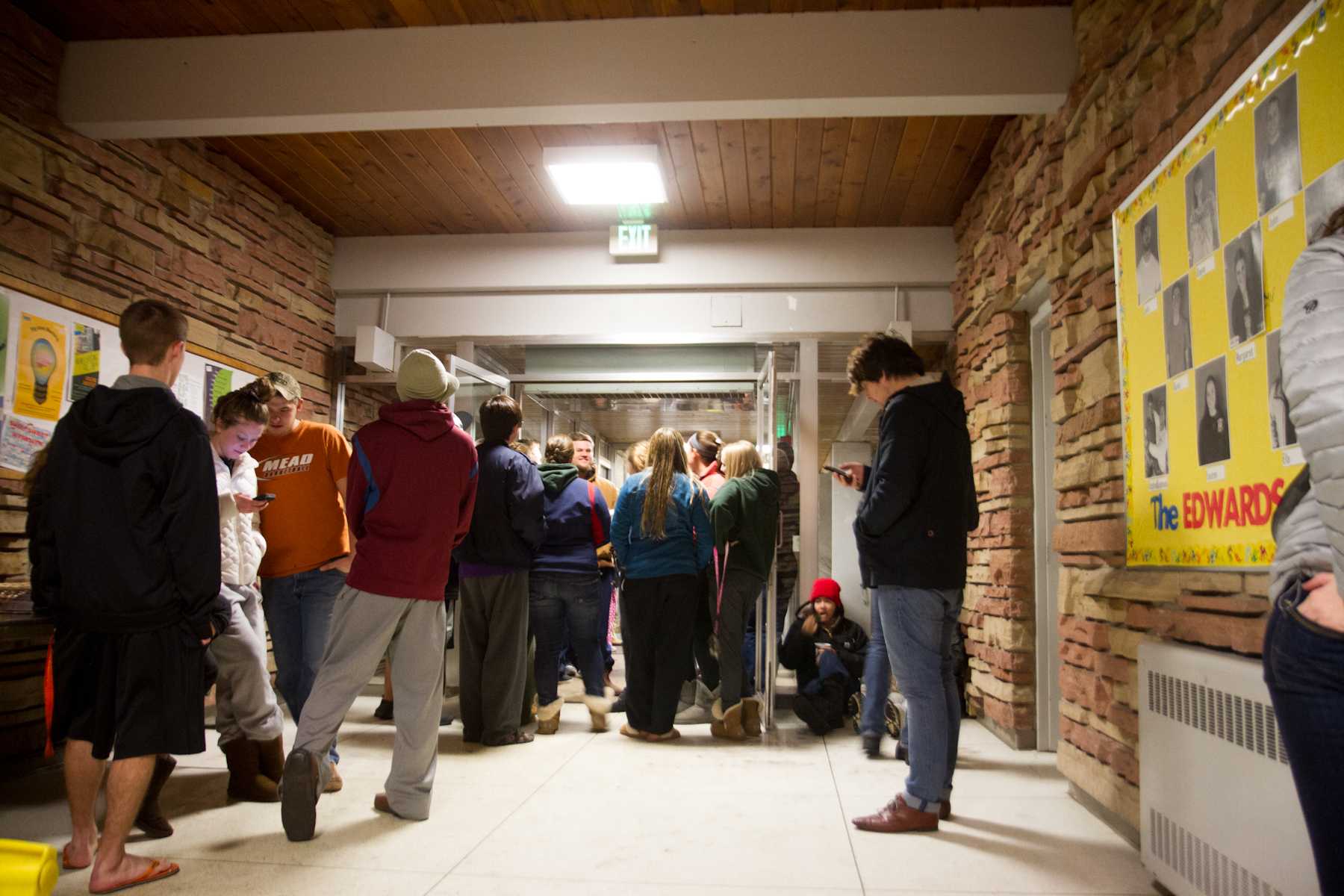 A sprinkler broke off the ceiling in the west end of Edwards Hall Sunday night, spraying water onto the floor and flooding the rooms of first-floor residents.
According to Logan Toltz, an undeclared freshman, the sprinkler broke when he accidentally slapped it in an attempt to give his friend a high-five.
"Who knew the harm of one high-five," Toltz said.
Toltz said he then attempted to use his hand to cover the sprinkler and stop the water, but to no avail. Soon, residents started coming out of their rooms and finding the hall floor soaked.
"I just came out and saw water spraying out of the wall," freshman mechanical engineering major Josh Killian-Keup said.
The RA of Toltz's floor, junior Quinn Olson, also came out and saw the spraying water. He called the RA on duty, who called CSUPD and the fire department.
Olson was unaware as to how the sprinkler had been broken.
"I heard it was with a volleyball," Olson said.
Once the police were called, residents were asked to evacuate the hall. According to freshman Adam Doyle, who was at the receiving end of the high-five attempt, the residents had very little time to evacuate once the police were called. A CSU Police Department spokesperson was able to confirm that there was minor flooding in Edwards.
"They told us we had to get out in three minutes," Doyle said.
As of 8:30 p.m. Sunday night, Edwards Hall residents were still milling about the lobby, unable to return to their halls.
"I don't know when people can go back to their rooms," Olson said.
Collegian Crime Reporter Caitlin Curley can be reached at news@collegian.com.