Fair trade flowers vacant on Valentines Day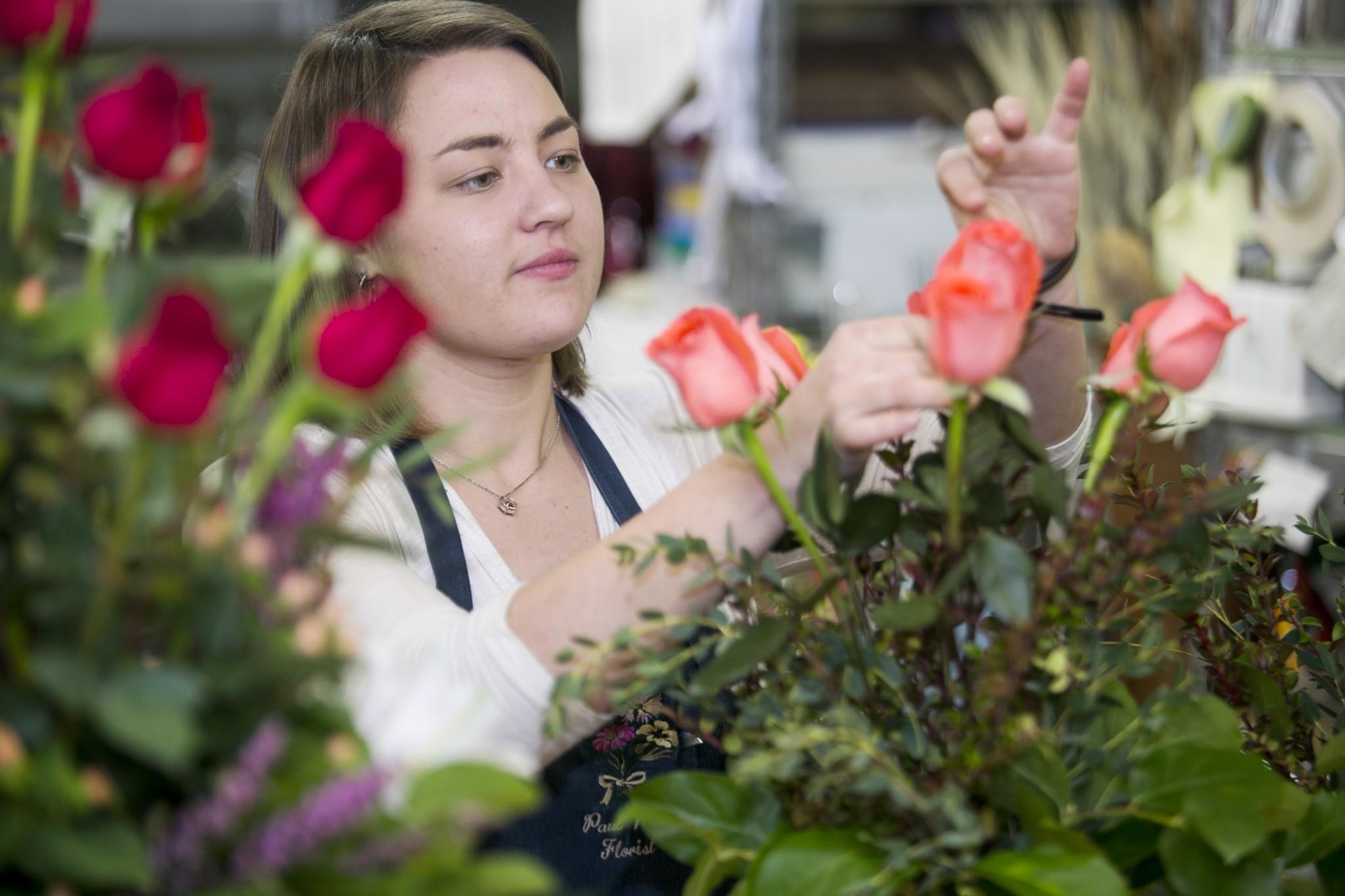 This Friday, a single flower store in Fort Collins will make over 600 deliveries to loved ones from loved ones. However, the process of farm to home is over thousands of miles, across oceans and land.
One flower will have gone through at least 14 people's hands and traveled over 3,000 miles, according to Krystal Kappeler, horticulture grad student who is currently working at the Paul Wood Florist shop in Old Town.
"Most flowers are grown in Latin or South America for both cheaper wages and a better climate. The fair trade flower market is just now opening up specifically in Peru and Bolivia, but these companies that pursue this face some difficulties in transportation and shipping as all fair trade certified products have a strict code with which they need to follow in order to keep their certification," Connor Schmidt, the CSU Fair Trade Club president said.
For both Flowerama and Paul Wood, Florist stores said the majority of their flowers come from Colombia, Brazil, Hawaii, California and Florida.
"We have a great variety of flowers," Kappeler said.
The flowers at Paul Wood Florist range from green hanging plants from closer to home areas, to tropical plants from Hawaii such as orchids, gerbera flowers grown in the tropical south and flowers such as roses grown in regions like Colombia and Brazil according to Kappeler.
"No one has American roses, there are some in California, but they are far more expensive," Boo Pinson, an employee at Flowerama said.
According to Boo, they purchase their flowers through larger American companies who deliver at large across the United States to florists.
The process of the flowers getting to Colorado is a long haul.
Some of the companies go through a Fair Trade process where all parties are being treated well and ethically. For instance, One World Flowers is an organization that has accomplished this feat according to Schmidt.
The Fair Trade Club hopes to open the eyes of consumers in order to put thought into what they are buying.
"The impact we hope to make is to get people thinking about ethicality and the source from which a consumer purchases something, even if they don't always buy fair trade, at least they considered it," Schmidt said. "The other big impact is to make CSU a fair trade certified school based on the regulations set by the Fair Trade Universities Organization. By becoming certified, CSU will be held responsible to purchase and supply goods that are ethically made."
So while roses will forever hold their romantic signature, staying closer to home this year maybe more romantic on a global scale.
Collegian International Beat Reporter Josephine Bush can be reached at news@collegian.com