CSU Vet program collaborates with University of Alaska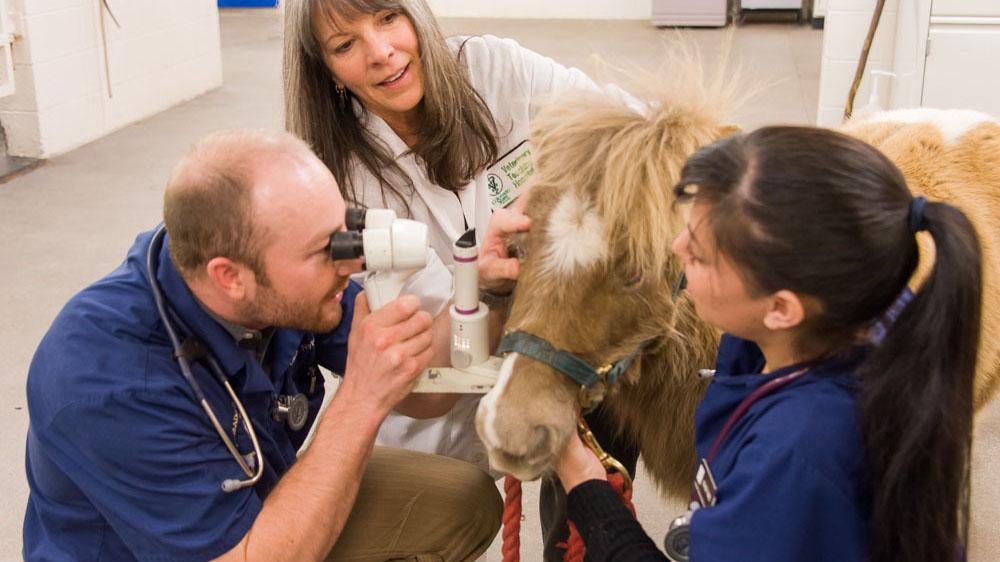 The CSU Veterinary program will be exploring new frontiers thanks to their recent collaboration with the University of Alaska Fairbanks.
"The program is a collaborative effort to help the students in Alaska that want to be trained in veterinary medicine to get the training they need to be successful in practice for whatever veterinary endeavor they may choose," said Dean Hendrickson, associate dean of clinical sciences.
According to Felix Duerr, assistant director of clinical sciences, there are 10 students from University of Alaska Fairbanks who will be part of the program. They will spend two years at UAF before coming to CSU to participate in the veterinary program.
"After they complete their second year successfully, they will come up to Fort Collins and then we will integrate them into the normal group of people there," Duerr said. "Hopefully, what we can do is collaborate with them to do some research and introduce our students to that as well. There are a ton of opportunities with that."
The program provides opportunities for access to different animals as well as public health and environmental research, according to Hendrickson.
"There are a lot of opportunities in veterinary medicine and some of those are outside the traditional box of private veterinary practice. Alaska opens the door for public service and other things that we think will give our graduates a well-rounded education as well as opportunities for our faculty to engage in research in other programs," Hendrickson said.
A lot of the animals CSU students work with are from either an agriculture or wildlife environment. The collaboration with the Alaska university allows the program access to foreign animals such as musk ox, caribou and sled dogs, according to Mark Stetter, Colorado Veterinary Medicine and Biomedical Sciences Dean.
"Obviously, Alaska offers some things that are not all that common in Colorado," Duerr said.
In the Fall of 2015, the UAF students will start the program. The students will not come to campus until 2017, but CSU will provide video classes and other ways to engage with the UAF students.
"The state of Alaska has a huge need for veterinarians," Stetter said.
UAF is working to provide a curriculum for state students to come back and provide everything for both animal health and public health. Alaska is facing climate change and public health concerns that CSU hopes to collaborate with and help, according to Stetter.
"It's the animals, the people, and the planet," Hendrickson said. "It provides for us opportunities to engage with people in Alaska in research projects and programs that we don't have here."
Collegian Reporter Stephanie Mason can be reached at news@collegian.com