On-campus students find comfort in assistance animals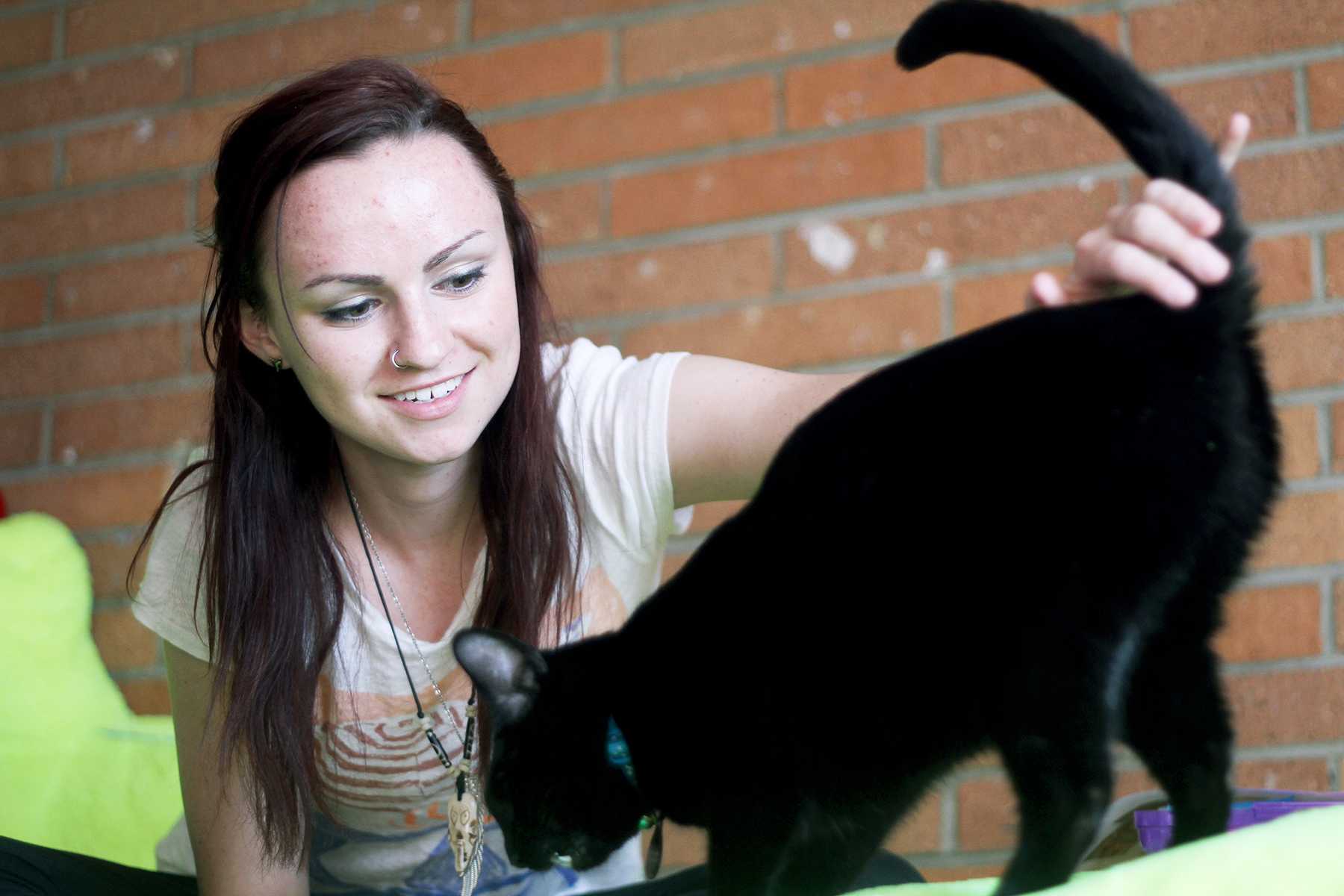 A resident living on campus may have the ability to have a furry, four-legged roommate.
Assistance animals are an accommodation most frequently allowed for students with mental disabilities, according to Kathleen Ivy, a Resources for Disabled Students counselor. Students must provide documentation — including a letter from a therapist or physician — so that they may be identified as being in possession of a disability.
Assistance animals that must remain where an individual lives are distinct from service animals that can go nearly anywhere with the individual.
"Almost everybody experiences anxiety at one time or another, but it needs to rise to the level of a disability before we would consider it for an assistance animal," Ivy said. "We are running into a lot of people being confused… (about) how something rises to the level of a disability, so we're going to be working on some more specific guidelines."
Erica Koch, a freshman who lives in the residence halls, heard about this new rule during her first semester at CSU and decided to apply for an assistance animal for her second semester on campus.
Acquiring her animal, a one-eyed black cat named Pine from Fort Collins Cat Rescue was a lengthy process, but Koch said that Pine has been beneficial in her day-to-day life.
"One of my problems whenever I get into worse moods, is that I kind of just let all responsibilities go and just don't really care for myself very much so having someone else there that I obviously care very much about, to like keep me on track… it's kind of like caring for other people or animals helps me care more for myself," Koch said.
Service animals for physical disabilities, such as visual impairment, have historically been the only animals allowed to live on campus. This is now the third year that Housing and Dining Services has received requests for assistance animals. According to Ivy, six or seven assistance animals live in residence halls this year, totaling 10-15 service and assistance animals.
Several colleges, such as the University of Nebraska at Kearney, have protested allowing students to possess assistance animals in campus residences. CSU is open to accommodating students with disabilities in the form of an assistance animal, according to Assistant Director of Resident Life John Malsam.
"I'm actually pretty proud of how the university has responded," Malsam said. "We recognized a couple of years ago that this was coming… so we pulled a group together of Housing and Dining Staff, Resources for Disabled Students, a few other administration folks to say, 'How do we try to be proactive (and) on the front end as much as we can?'"
Collegian Reporter Ellie Mulder can be reached at news@collegian.com.