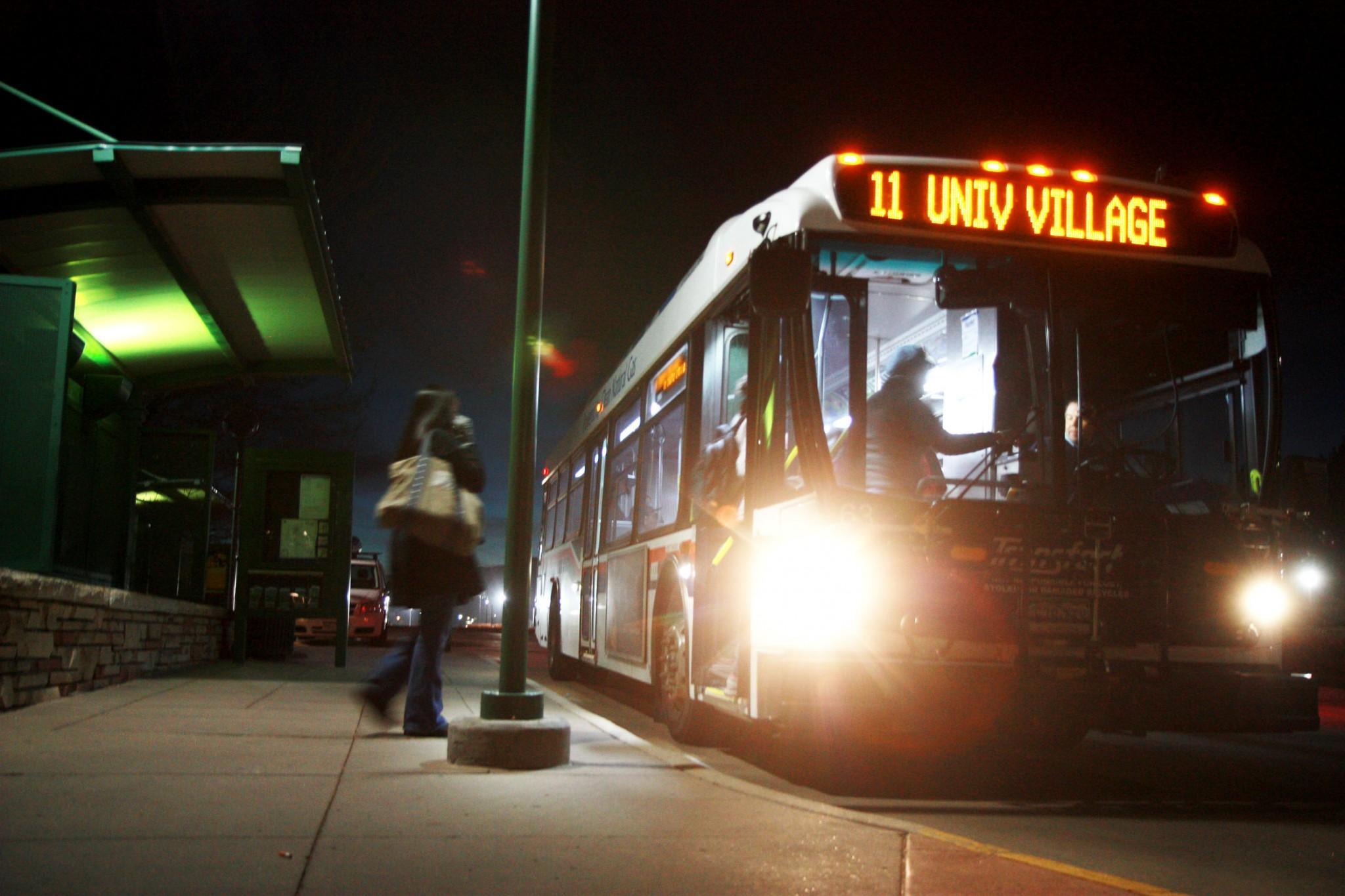 Senate drove forward this week with heavy discussion on a bill which would add routes and improve efficiency of the bus transit system on and off campus.
The routes include an additional bus added to both Elizabeth St. and Plumb St. which would cut waiting times in half and add two routes: one to the Foothills Campus and another to the veterinary hospital.
Guest speaker Aaron Fodge, alternative transportation manager, clarified changes the bill would fund and explained plans such as the on-campus shuttle called the Max Bus.
"The Max is a bus that acts like a train. It has its own track called the guideway and it follows Mason St.," Fodge said.
The entire transit project will cost $760,000. The CSU administration has committed $500,000 to the project and the additional money is proposed to come from ASCSU.
"The next steps are really in ASCSU's court. The Administration will put forth that money if ASCSU contributes the remaining $260,000," Fodge said.
There would be an addition of $5 added to every student's ASCSU student fees if this money was to be given for the transportation changes. The addition of on-campus transport would also imply more construction on campus. Despite these costs, Fodge sees the plan as a benefit to students.
"In certain locations on certain days, especially the weather days, the city has been gracious enough to have additional busses out there, but our busses are full and students are definitely being left behind or pushed to the next bus. Right now the city is helping us out," Fodge said.
Senator Kwon Yearby expressed how important it is to improve the accessibility to the busses in addition to their speed efficiency.
"As senate we should be looking for the best interest of all students," Yearby said.
The bill regarding transport was passed along to External affairs for further review.
Collegian ASCSU Beat Reporter Stephanie Mason can be reached at news@collegian.com.